5 April, 2016
Oven Barbecued Chicken Wings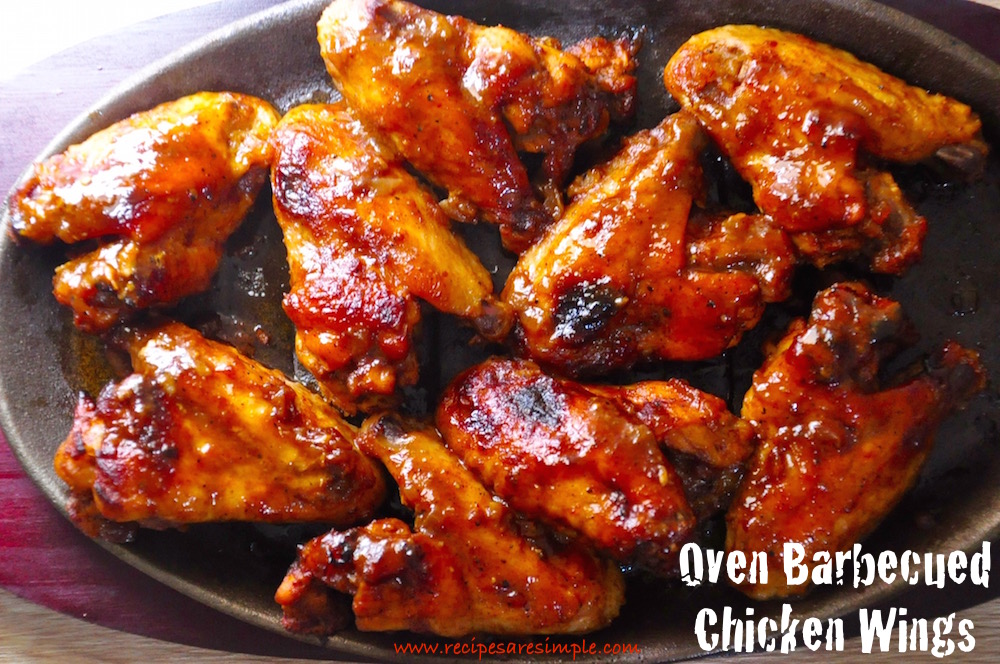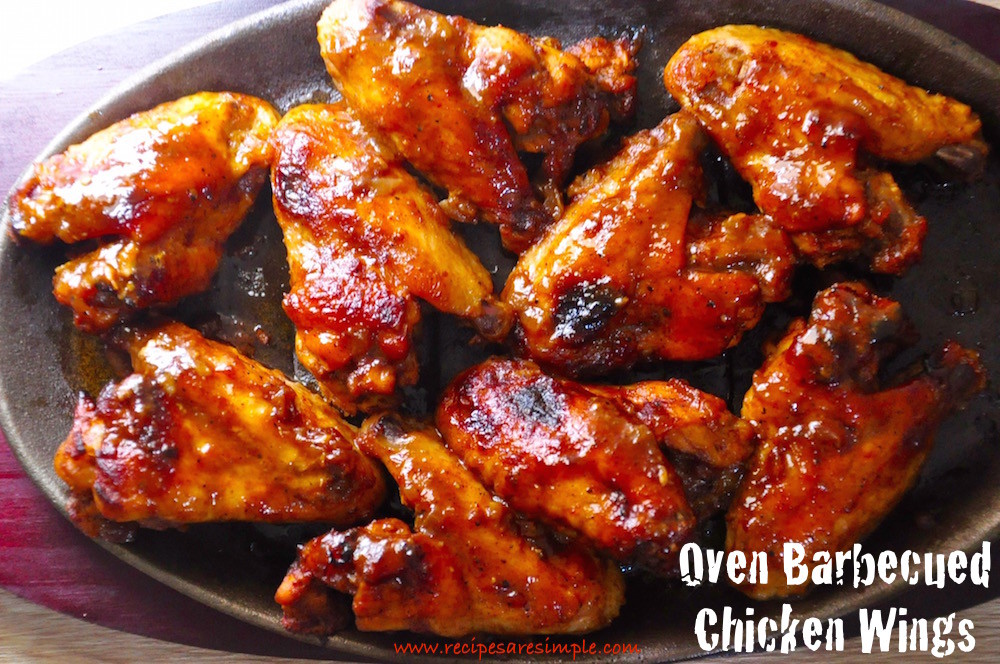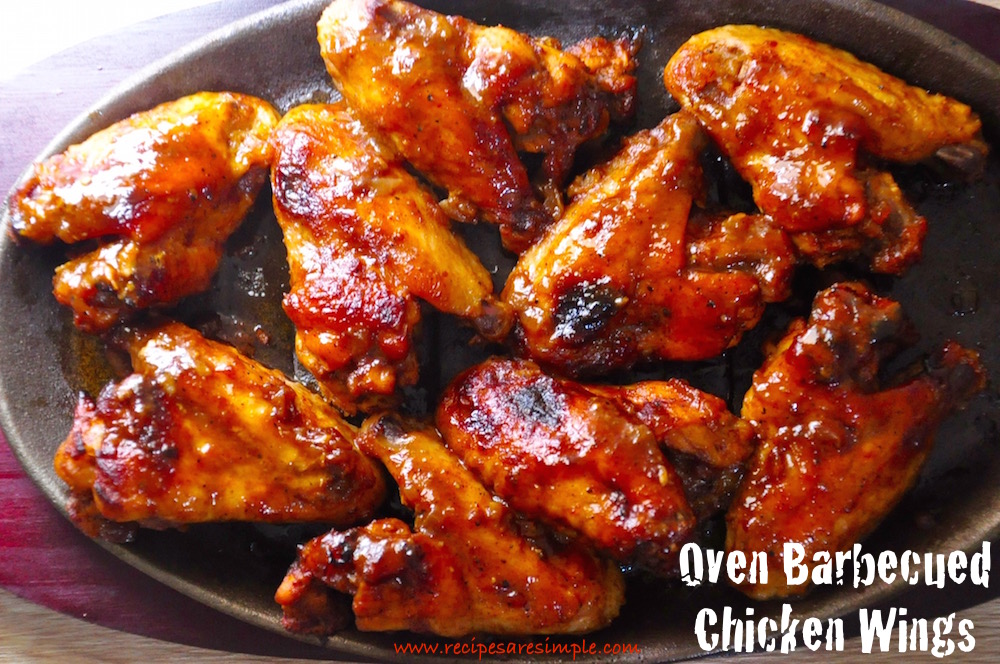 Oven Barbecued Chicken Wings
If you like, Sticky BBQ WINGS, these Oven Barbecued Chicken Wings , are just perfect. The fall off the bone quality of these wings aims to please. I use my Homemade BBQ Sauce to make these yummy wings. All that you have to do once, you've made the simple bbq sauce – is to marinate the wings with this and a dash of salt, pepper, paprika and olive oil. Bake in a conventional oven and enjoy. This is a great way to use up you BBQ sauce as well.
Oven Barbecued Chicken Wings
You are here: Home > Chicken > Oven Barbecued Chicken Wings
 

Recipe Name: Oven Barbecued Chicken Wings

Recipe Type:  Baked / Savory / Chicken

Author: Shana c/o Recipes 'R' Simple

Cook time 1 hour 15 min
Ingredients:
7 Tbsp Homemade BBQ SAUCE  +1 Tbsp for basting (see recipe for
10 chicken wings, wing tip chopped off and discarded
½ tsp black pepper powder
1 tsp paprika
2 Tbsp olive oil
¹⁄3 tsp salt





Method:
Rinse chicken wings and pat dry.
Add all the ingredients and rub well into the wings
Cover and refrigerate for 3-6 hours.
Preheat oven to 215°c.
Bake for 1 hour in a ceramic/ glass baking dish.
Remove the chicken from the roasting dish and place the pieces in another dry baking tray. Also flip the wings to be able to broil the second side.
Continue to broil for another 10-15 minutes, basting with the sauce from the first baking dish, half way through.
Increase temperature if needed to get a slightly crisp skin, but not to the extent that the chicken goes dry.
Remove from oven and baste once again with the pan sauces. Serve hot!
Oven Barbecued Chicken Wings
Key Ingredients: Chicken wings, Homemade BBQ Sauce, Salt, Pepper, Paprika Olive oil.
Leave a comment if you tried – Oven Barbecued Chicken Wings.