4 September, 2014
Oreo Blizzard – Ice cream – Milk Shake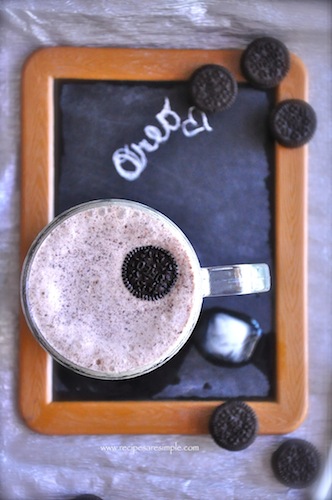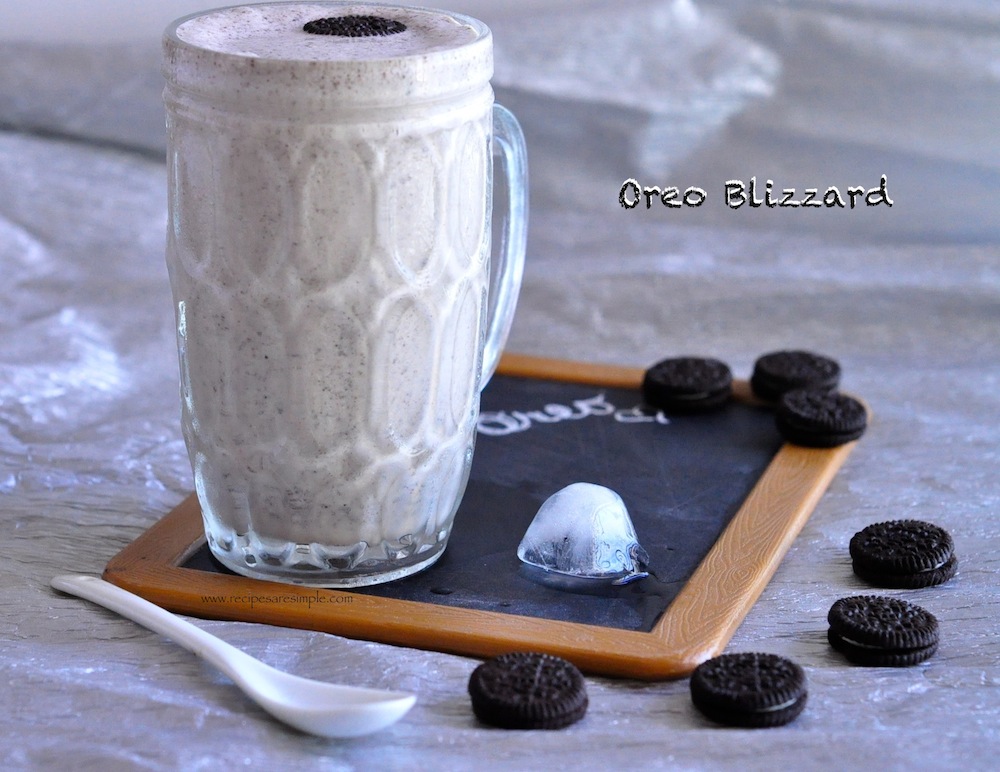 Oreo Blizzard – Ice cream – Milk Shake
  I remember going to Dairy Queen as a child with my dad and ordering my favorite blizzard. It was 'our' thing. Just dad and I. It would usually be after  some kind of 'crisis' to cheer me up. You never really know what it's like to be a parent and why parents do the things they do and hover over us the way they do….. until you have reached that point yourself!
I know there were times that I must have made my parents crazy. My girls  drive me crazy every day. That doesn't mean that they don't mean the world to me. I know all you parents out there will agree. I got the chance to tell my mom how much I appreciate the times she was there for me when I needed her the most. Unfortunately, I never got to tell my dad.
I am making  this Oreo Blizzard for my daughter today. She is growing up so fast. Pretty soon I am sure she and I will not see eye to eye on everything as we do now. I hope I know what to do as I grow as a parent. 🙂 This is the Oreo Blizzard Ice-cream Milk Shake! It helps to shake all those worries out of you!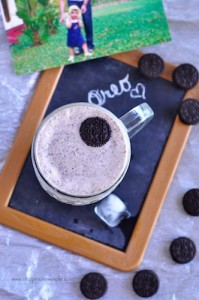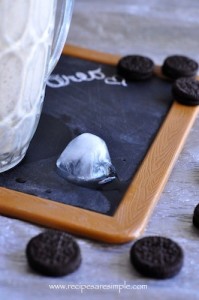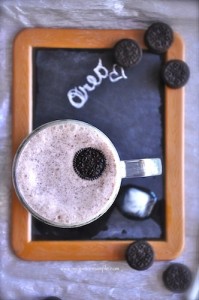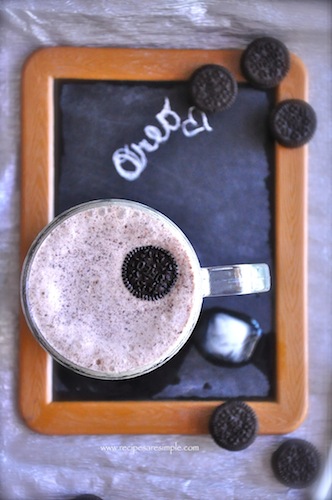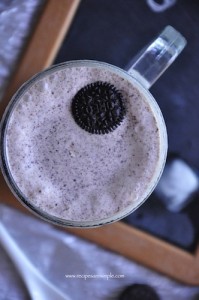 Oreo Blizzard – Ice cream – Milk Shake
Recipe Type: Dessert / Drink

Author: Recipes 'R' Simple

Prep time: 5 

Freeze time: 15

Total time:15 

Serves: 1 or 2
Ingredients:
500 ml tub of Vanilla Ice cream. Good quality -Thick
Less than ¼ cup milk
3 Ordinary sized oreo cookies – frozen briefly
a few mini oreos or crushed oreos for garnish
Method:
Add the firm ice cream to a blender along with the milk and oreos.
Whizz it together JUST till blended through. Don't over mix.
Pour into freezer safe tupperware container for 10 – 15 minutes.
Serve with a spoon and straw. Smile!
Oreo Blizzard – Ice cream – Milk Shake
Try it and let us know – Oreo Blizzard – Ice cream – Milk Shake .
The  shake is meant to be really thick, hence the need for a really good quality ice cream to start off with.

For an alternate, substitute1 of the oreo cookies with 2 spoons of my chocolate shell topping. (recipe for shell topping) and whizz together. This gives you tiny bits of chocolate bite in your blizzard / shake.