1 November, 2013
Nadan Beef Curry – Traditional Beef Curry from Kerala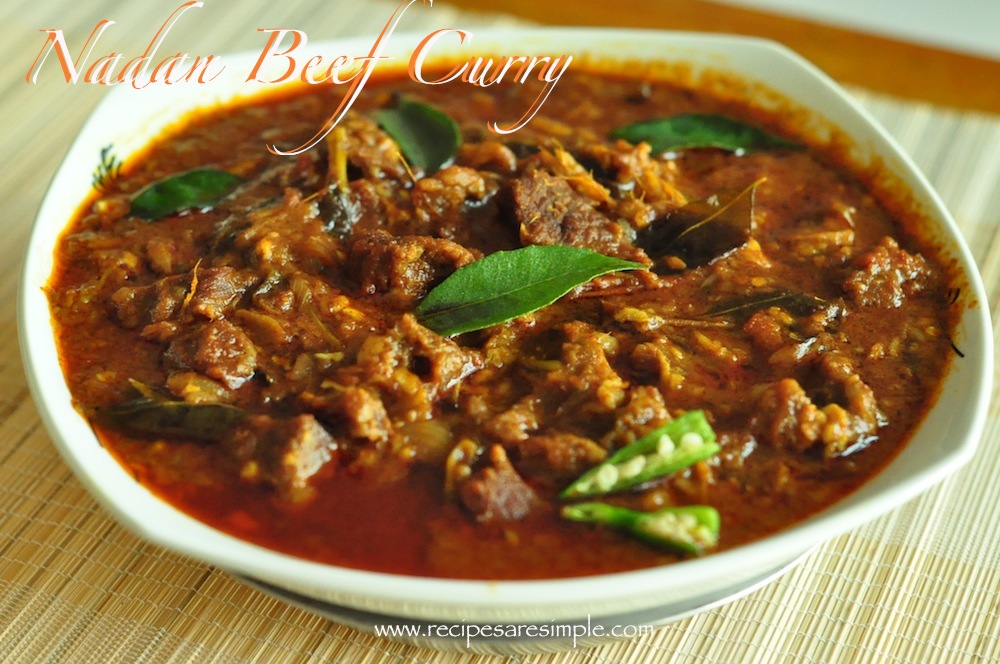 Nadan Beef Curry is the traditional, home cooked beef curry of Kerala. Anything labeled  'Nadan' means that it is traditional and true to its provincial roots.
This is a beef curry recipe that packs a tasty punch!  Taught to me by my mother. Great, served with ghee rice and raita.  Sure to satisfy!  Here's the recipe for you!  When we are back home we tend to have this  quite often.  Heated up the next day it's even tastier! That is if there's any left over!   A pressure cooker is required for this recipe.
What is known as Beef curry, in Kerala and other (South) Indian states that consume beef, is actually Buffalo meat. It is extremely delicious and those who travel away from Kerala, often miss their beef curry, to no end! Nothing like what we get back home!
Check out the Video.
Nadan Beef Curry – Traditional Beef Curry from Kerala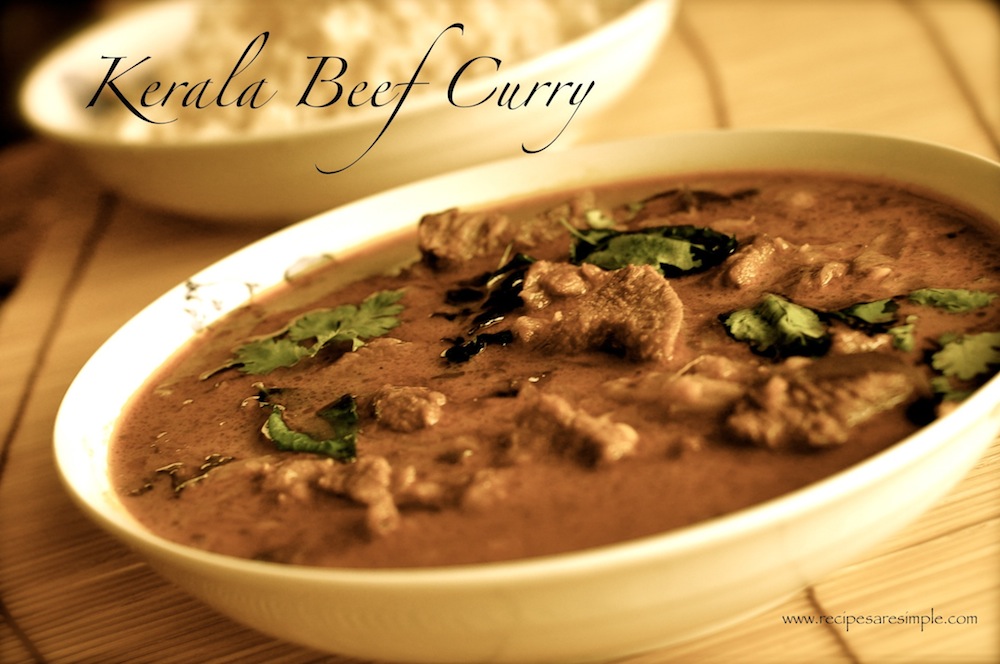 You are here: Quick Browse > Beef&Mutton > Nadan Beef Curry (Introduction)
 

Recipe Name: Nadan Beef Curry

Recipe Type: Curry / Beef / Kerala

Author: Shana @ Recipes 'R' Simple
Key Ingredients: Beef, Onion, Shallots, Tomato, Ginger, Garlic, Green Chili, Curry Leaves, Spices, Coconut oil, Fresh Coriander, Salt.
The video of this recipe is also available in the Malayalam Language. Click here for Malayalam Video.
Let us know if you tried –  Nadan Beef Curry – Traditional Beef Curry from Kerala.



Back to Quick Browse. Thanks for visiting www.recipesaresimple.com