3 March, 2015
Mutton Mandi Rice – Arabian Fragrant Rice Cooked with Mutton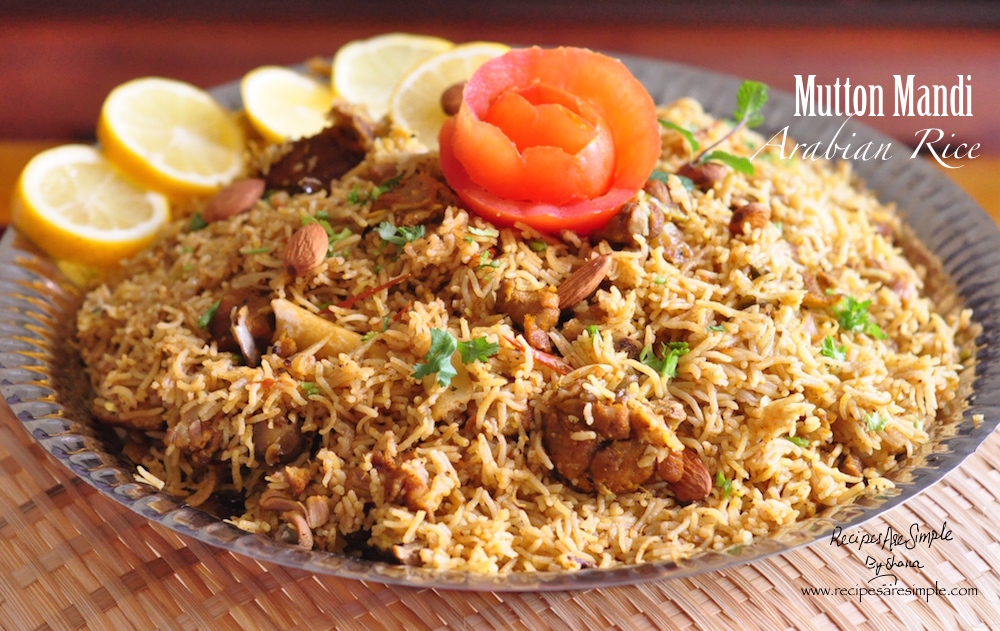 Mutton Mandi – Famour Arabian Rice with Mutton
' Mandi '  is very popular in UAE, Yemen and Saudi Arabia as well as other Gulf Countries. Very similar to Kabsa, the main difference is the method of preparation. Mandi rice is traditionally cooked very slowly – over a long period of  time. The rice, spices and water are cooked together in special underground clay ovens (Taboon). The oven is sealed, and live hot coals are used for cooking. The word 'Mandi',  is derived from the Arab Word: 'Nada' , meaning:  'Dew' and reflects upon the dewy or moist nature of the cooked meat.  At home, several methods can help to attain the same delicious taste.
This recipe, gives you a deliciously aromatic Arabian rice.  Mutton Mandi Rice, is perfectly cooked, moist rice with the most tender mutton. Everyone loves this rice. This version is cooked using a pressure cooker.  Make sure you use only top quality MUTTON. The mutton is partially cooked with just some simple spice and salt. It is then cooked with a reduced mixture of onion, garlic, ginger and tomato puree. A special 'Mandi Spice Blend' is added along with the dried lime that lends a signature accent to the dish.
Key is to balance the level of tenderness of meat with that of the rice. This is why I like to partially cook the mutton before hand. This ensures perfect Mandi every time. Try out RAS 'S SIGNATURE MUTTON Mandi Recipe!
Also check out out my Chicken Mandi Recipe.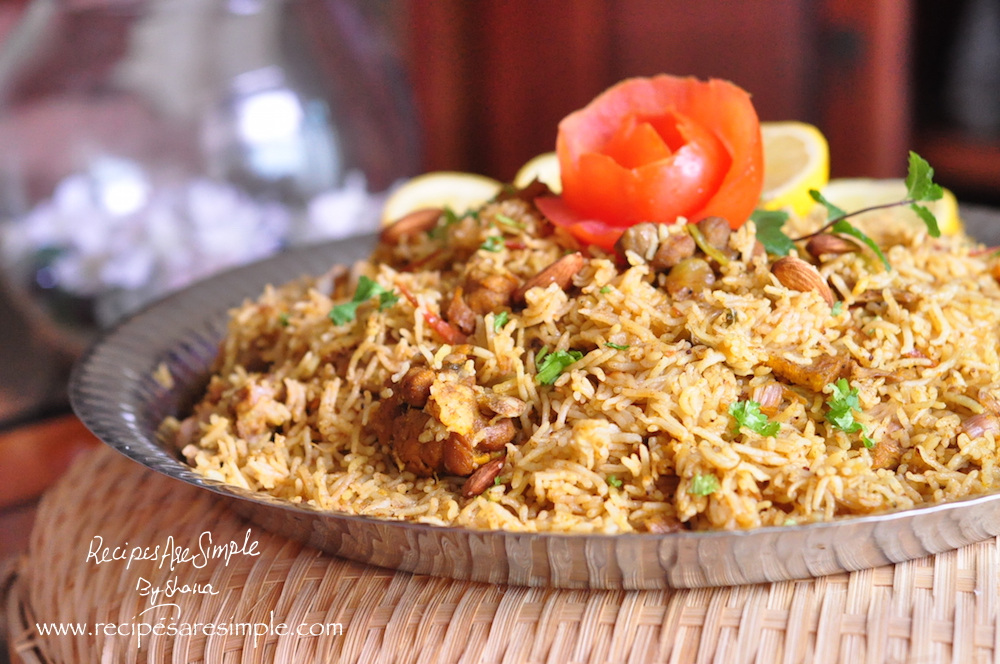 Mutton Mandi Rice – Arabian Fragrant Rice Cooked with Mutton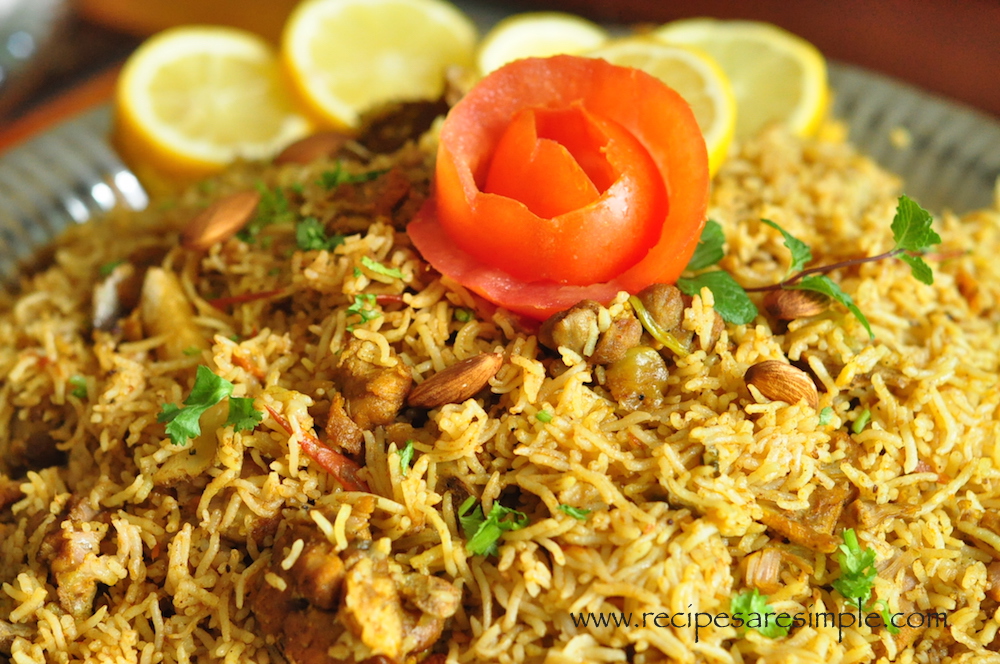 You are here: Quick Browse > RICE > Mutton Mandi Rice - Arabian Fragrant Rice Cooked with Mutton
 

Recipe Name: Mutton Mandi Rice – Arabian Fragrant Rice 

Author: Shana c/o Recipes 'R' Simple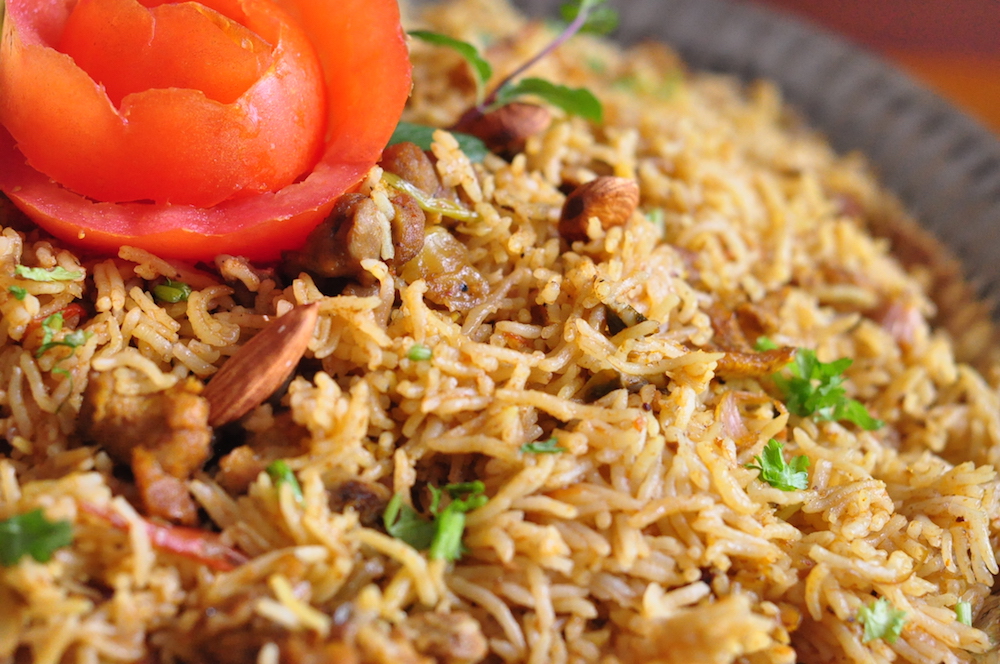 Key Ingredients: Mutton, Basmati Rice, Tomato, Lime, Ginger, Garlic, Onion, Oil, Butter, Spices, FreshHerbs, Salt.
EAT AND TELL!!!
Let us know if you tried –  Mutton Mandi Rice – Arabian Fragrant Rice Cooked with Mutton



Back to Quick Browse. Thanks for visiting www.recipesaresimple.com