8 April, 2015
Mushroom Pepper Omelette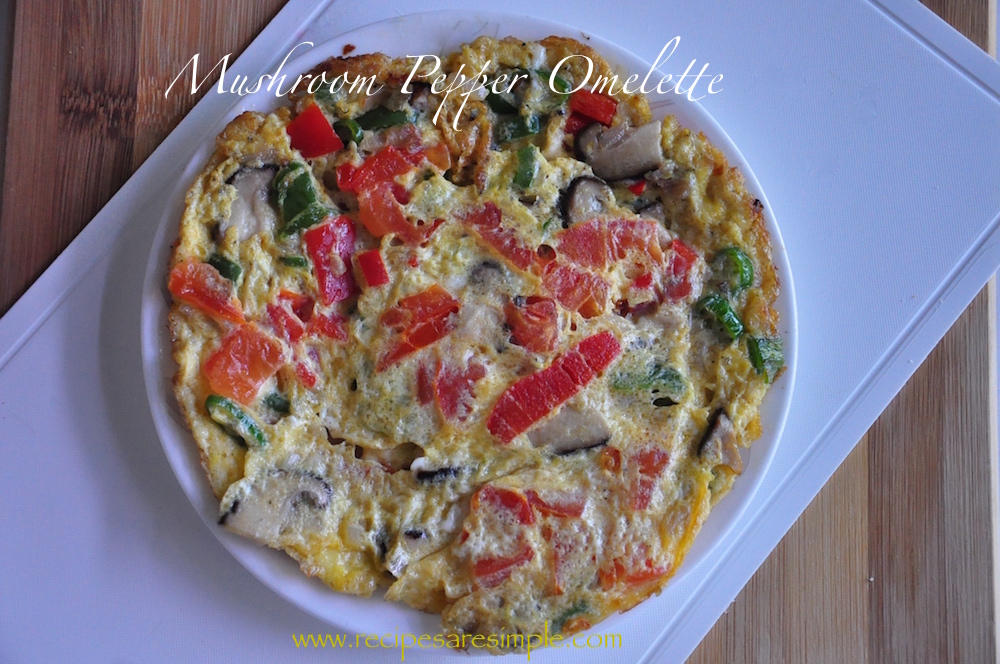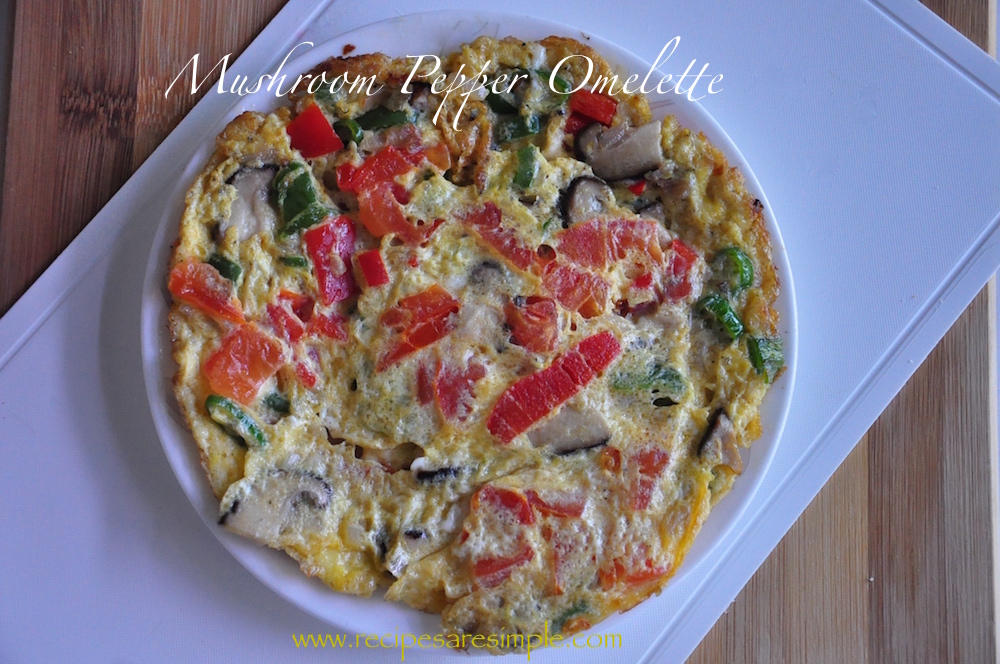 Mushroom Pepper Omelette
I make a variety of omelettes. However, when I'm in the mood for a hearty and filling omelette, I would say this Mushroom Pepper Omelette is a winner. What's your favorite omelette?
You are here: Home > Bread & Breakfast  > Mushroom Pepper Omelette
 

Recipe Name: Mushroom Pepper Omelette

Recipe Type: Basics / Eggs / Breakfast

Author: Shana c/o Recipes 'R' Simple
Mushroom Pepper Omelette
Ingredients:
3 eggs
3 swiss brown mushrooms (½ cup when sliced)
¼ cup diced green bell pepper (capsicum)
1 mild long green chili sliced
¼  cup diced red bell pepper (capsicum)
¹/3 cup diced onion
2 Tbsp diced tomato (without seeds)
salt and pepper to taste
1 – 2 Tbsp oil
Method:
Beat the eggs with salt and pepper.
Discard the stalk of the mushroom and slice into small pieces.
Heat oil in an appropriate sized frying pan.
Add the diced onion and allow to sweat briefly.
Next add the mushrooms, red and green peppers as well as green chili.
Stir till the vegetables are softened, without any browning.
Pour the beaten egg over the pan, evenly. Swirl the pan to get a nice round omelette.
Add the diced tomato over the top.
Turn down the heat and allow the bottom to set. Flip over and briefly cook the second side.
Serve hot.
mushroom pepper omelette
Make sure the mushrooms are squeezed after rinsing, to reduce extra moisture. Use only flesh of tomato as well, without the seeds. This extra moisture will make the omelette hard to flip.
Key Ingredients: Egg, Bell Peppers, Green Chilli Pepper, Mushroom, Onion, Oil, Tomato, Salt, Pepper
Let us know if you tried it – mushroom pepper omelette . Comments from you provide motivation to keep up the driving force behind this blog, bringing you more delicious and perfected recipes regularly. Please do leave a comment. We love to hear from you.