25 March, 2016
Mushroom Melts Sandwich | Grilled Cheese Mushroom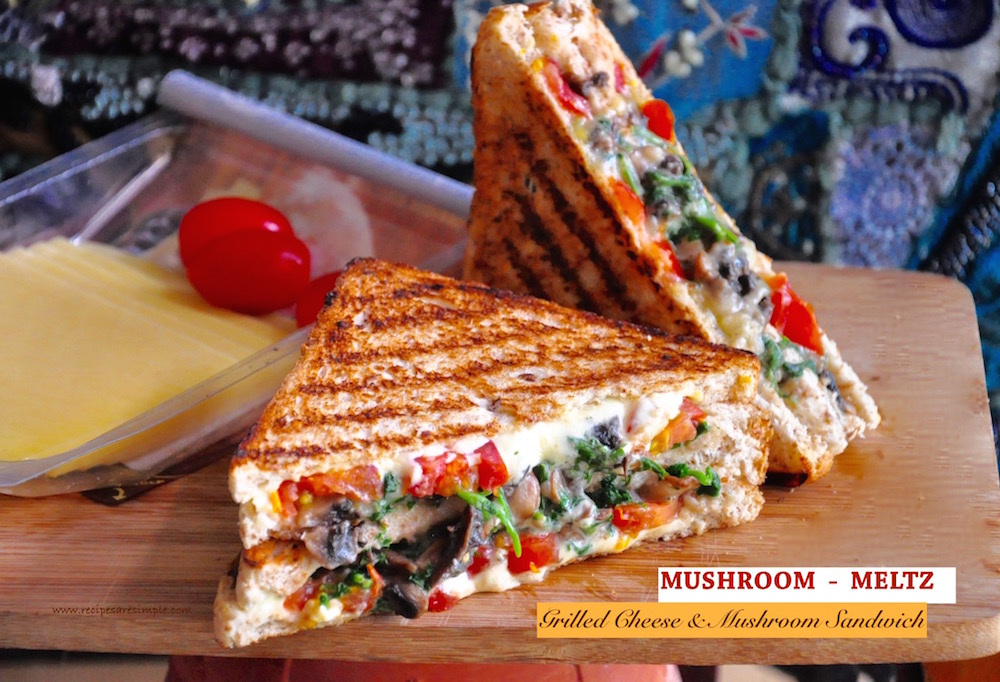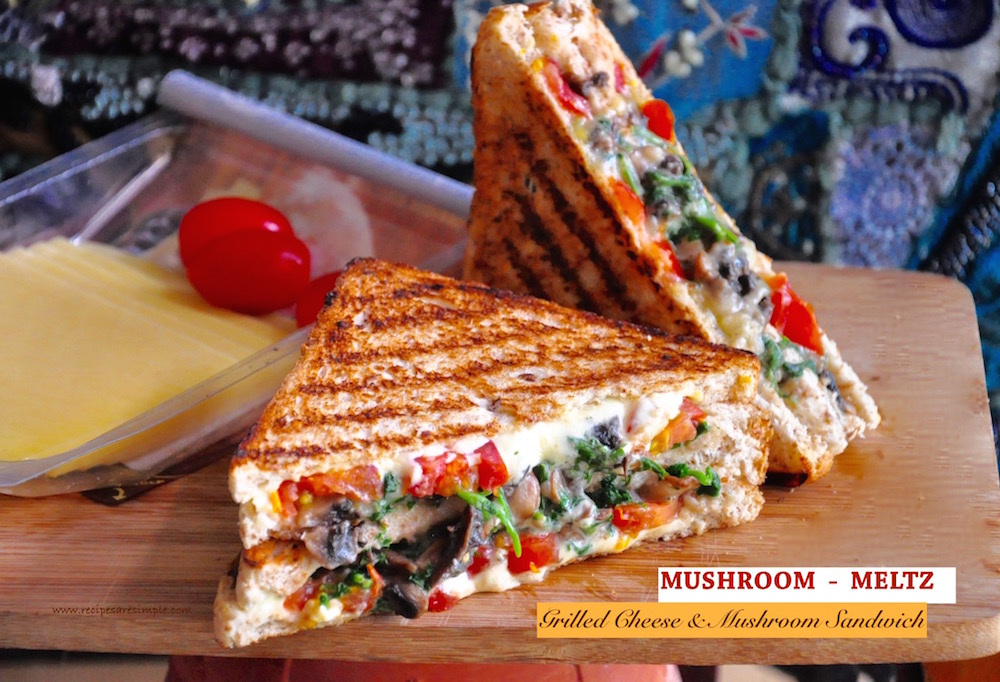 Mushroom Melts Sandwich | Grilled Cheese Mushroom
Mushroom Melts Sandwich – these sandwiches are full-o-flavor! I just love mushrooms, don't you? The umami that they lend to a wide array of dishes is irreplaceable. I enjoy all sorts of mushrooms, but my favorite has gotta be the swiss brown mushrooms! They are reliable in most of my recipes, with just the right amount of umami oomph, and not pushing anyones buttons. So, this sandwich is something I came up with for a breakfast sandwich and it was a total winner. As I always do, I quickly jotted the amounts of things I used, because you know me – my memory is awful!  Another one for my recipe box. Keeper for sure. It's quick and tasty – try it and let me know won't you?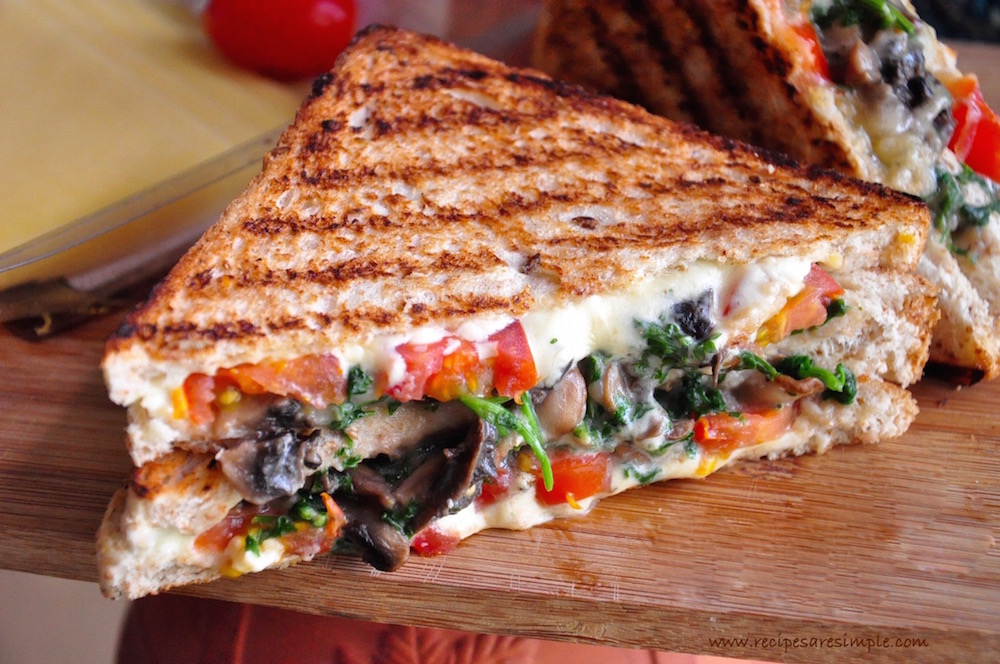 Mushroom Melts Sandwich | Grilled Cheese Mushroom
You are here: Home > Breads and Breakfast  > Mushroom Melts Sandwich
 

Recipe Name: Mushroom Melts Sandwich 

Recipe Type: Sandwiches / Vegetarian

Author: Shana c/o Recipes 'R' Simple
Ingredients:
1 generous cup of sliced swiss brown mushrooms
½ cup of grape cherry tomatoes, sliced
¼ cup  chopped fresh parsley
2 slices of natural or processed cheese
¹/8 tsp mushroom seasoning powder (optional)
1 tsp plain flour
4 slices of wholemeal bread (recommended)
¹/3 cup milk
1 Tbsp olive oil
1 tsp butter, for brushing
freshly ground black pepper and salt to taste
Method:
Discard the stems and rinse the mushrooms. Squeeze out the water and slice thinly.
Slice the grape – cherry tomatoes into rounds as well.
Heat the olive oil in a non stick pan or skillet.
Add the mushrooms and spread them out in the pan.
Do not stir initially. Allow the mushrooms to sweat on medium heat.
After a minute, stir fry the mushrooms till they are reduced.
Now add the mushroom seasoning powder or a dash of salt.
Add the flour and stir through.
Pour in the milk and stir till thickened.
Now add the chopped parsley and cook till they are wilted.
Remove the pan from heat.

Adjust heat so that this mushroom sauce doesn't get scorched.

Now heat your sandwich press or grill pan.
Lightly butter the surface.
Place one slice of bread followed by half the mushroom filling.
Sprinkle freshly ground black pepper if desired.
Place about 8 small cherry tomato slices over the mushroom layer.
Now top with the cheese slice and cover with the second slice of bread.
When the bottom is grilled, turn over and grill the sandwich on the other side, pressing gently to help seal the melted cheese.
Cut into wedges and serve IMMEDIATELY.
Mushroom Melts Sandwich | Grilled Cheese Mushroom
I like to use 'natural' colby or cheddar slices for this sandwich.
You could use other herbs instead of parsley, although I rather like the combination.
Key Ingredients: Bread, Mushroom, Parsley, Seasoning / Salt, Pepper, Cheese, Olive Oil, Butter.
Leave a comment if you tried – Mushroom Melts Sandwich | Grilled Cheese Mushroom. Comments from you provides motivation to keep up the driving force behind this blog, bringing you more delicious and perfected recipes regularly.  Help us to Keep On Keepin' On (: !