17 October, 2013
How to Make Tahini Sesame Paste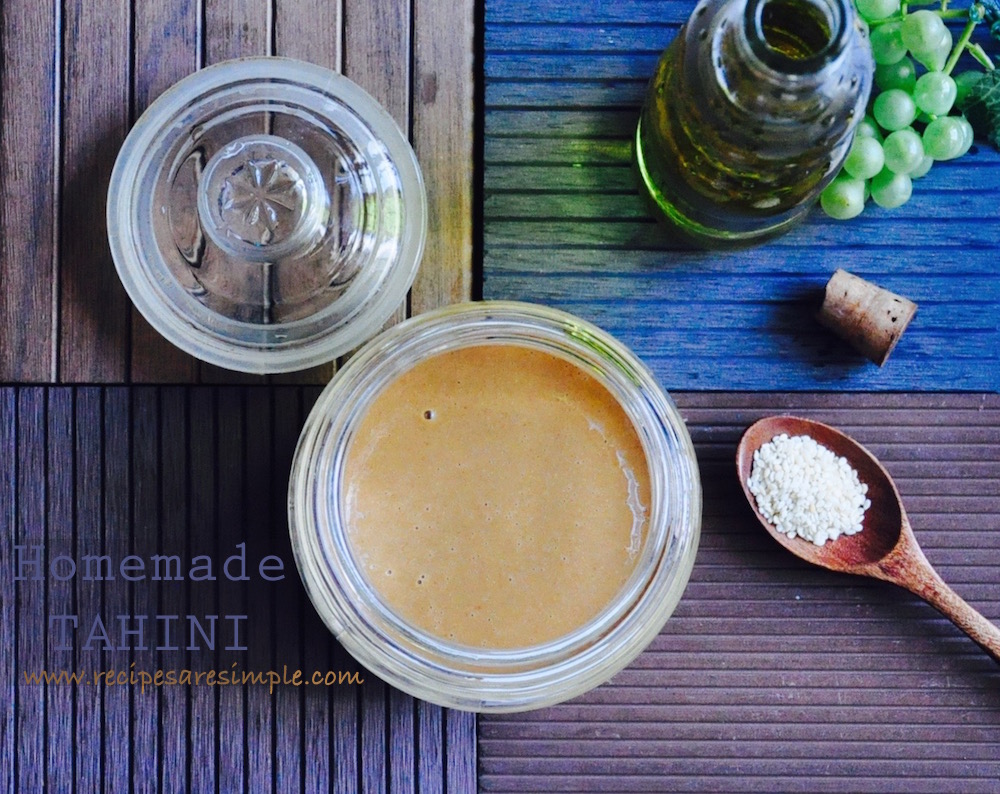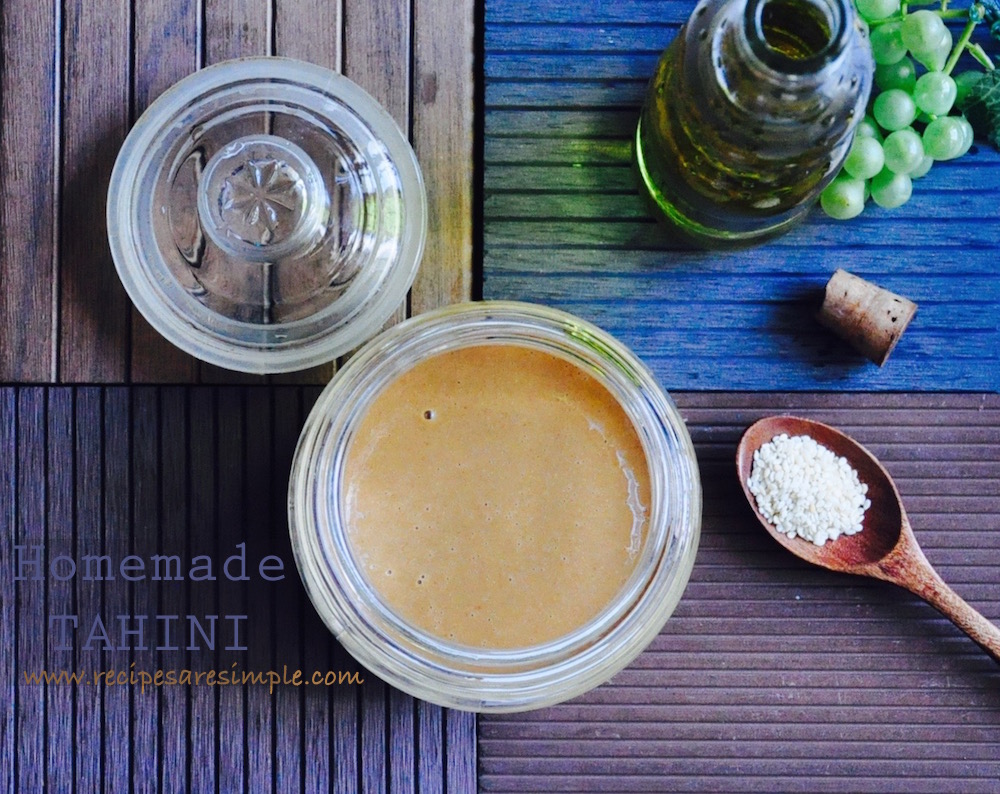 How to Make Tahini Sesame Paste
In this post, we go over How to make TAHINI Sesame Paste. Tahini is a MUST HAVE item in any Middle Eastern Pantry. My love for Lebanese and Middle Eastern Foods demands that  I always stock up on this paste. It has soooo many uses in varieties of spreads, dips, shawarma sandwiches etc..
So it's not available everywhere, and some varieties available in Western supermarkets are not the type that you want to put in your sauces.Perfect Tahini is a cinch to create within minutes.
My daughter is allergic to sesame seeds so I usually make this when she is not at home. It can be stored in jars. I usually make small quantities because its so easy to make anyway!
Having trouble buying good quality Tahini at your local stores? It really is the easiest thing to make right at home. Toast the sesame lightly. Add to a small mixer/blender with olive oil and whiz till silky smooth. Perfect! So much better than store bought!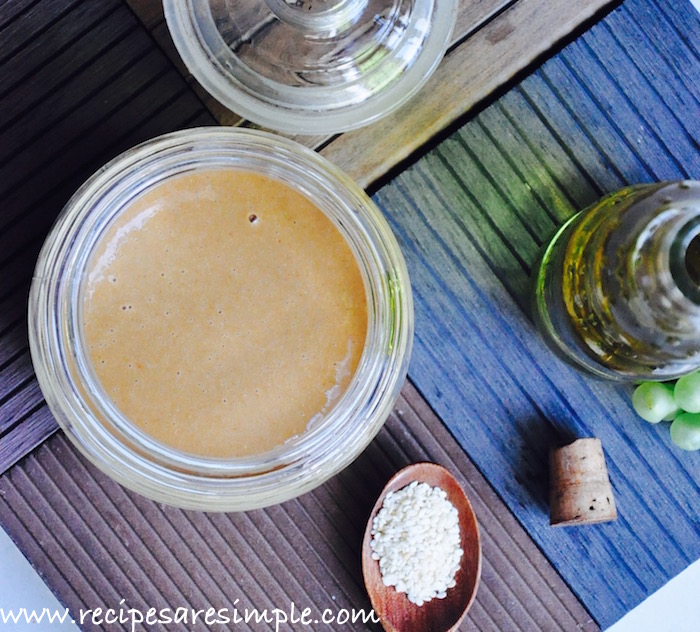 How to Make Tahini Sesame Paste
Recipe Type: Appetiser
Author:
Prep time:
Cook time:
Total time: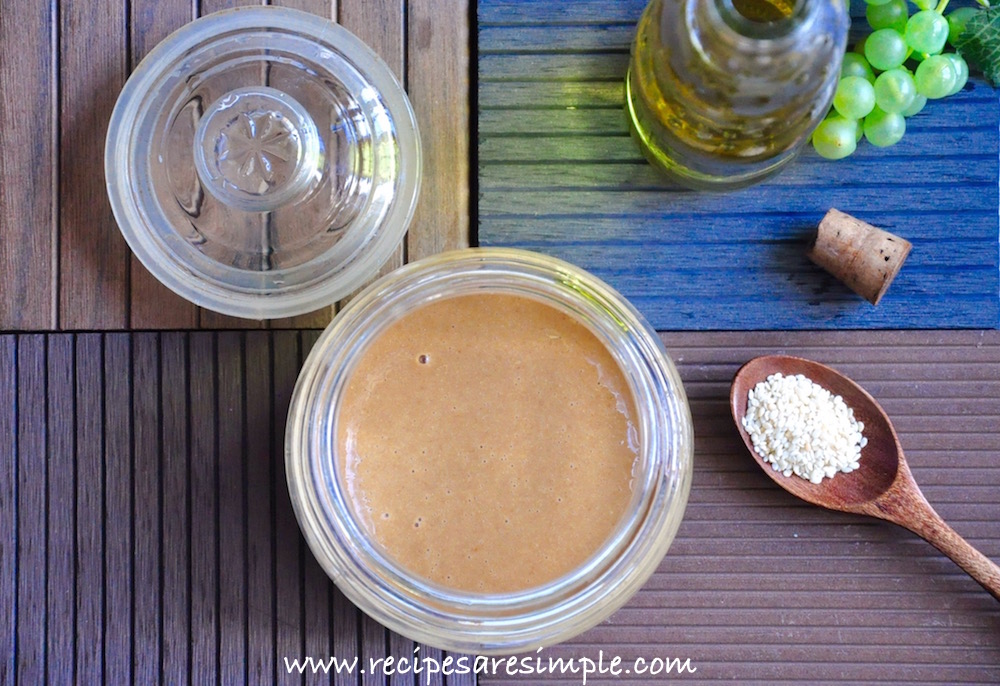 Ingredients: for  a small jar of tahini
1 cup white sesame seeds
4 Tbsp Olive Oil plus extra as needed

(You will need around 2-3 extra Tbsp)
Method:
Place the sesame seeds in a non stick or heavy based pan and bring to heat.
Stir continuously till aromatic and just turning evenly golden.
Take off heat quickly and add to a heat proof grinder/blender.
Add the olive oil and grind/blend till smooth, scraping down the sides of the jar a few times.
Add just enough more of olive oil to grind smoothly, removing chunky bits.
The paste should be silky, creamy and smooth with no grits.
Store in dry, sterile jars to be used quickly or it can be refrigerated. (I always make fresh though).
Perfect for great hummus and other dishes!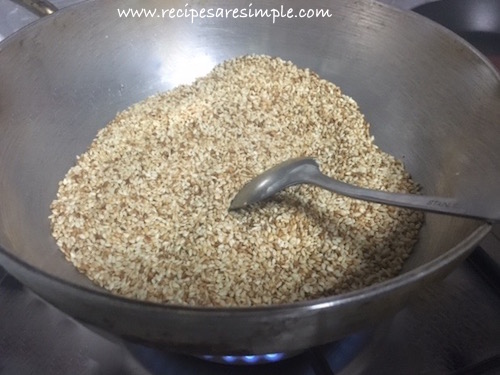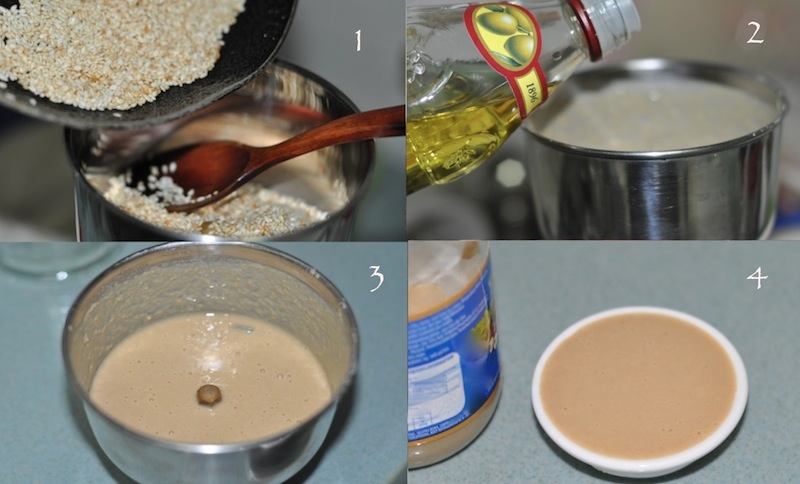 How to Make Tahini Sesame Paste
Notes:
The color of the Tahini, will correspond to  how long the sesame seeds were roasted and how brown the seeds become, to begin with. Do not allow the seeds to go darker than golden or the  resulting Tahini will be dark and bitter.
For those with Sesame seed Allergies (like my daughter) – raw, peeled groundnuts may be used similarly. (Like a sugarless peanut butter).
Key Ingredients: Sesame Seeds, Olive Oil
Let me know if you tried the recipe for – How to Make Tahini Sesame Paste