2 May, 2014
How to make Chocolate Shell Topping for Ice cream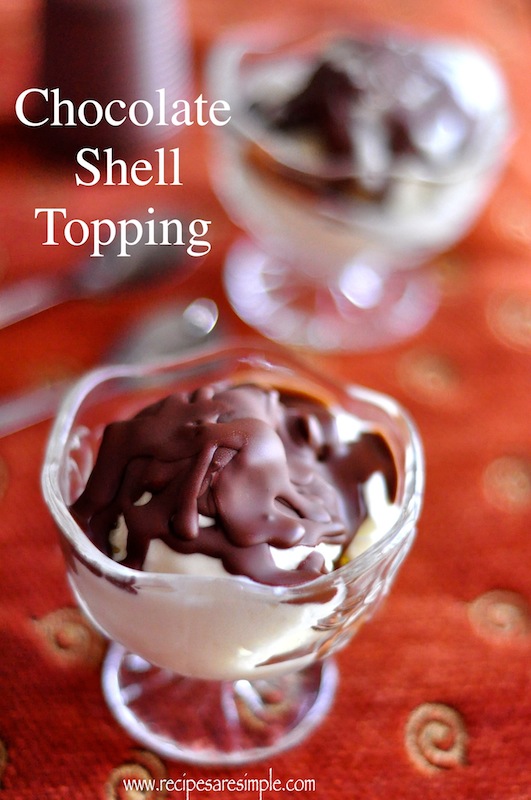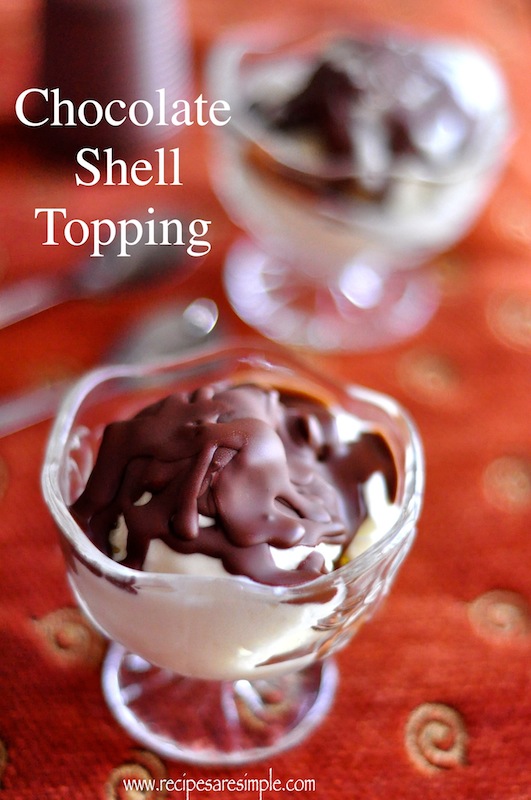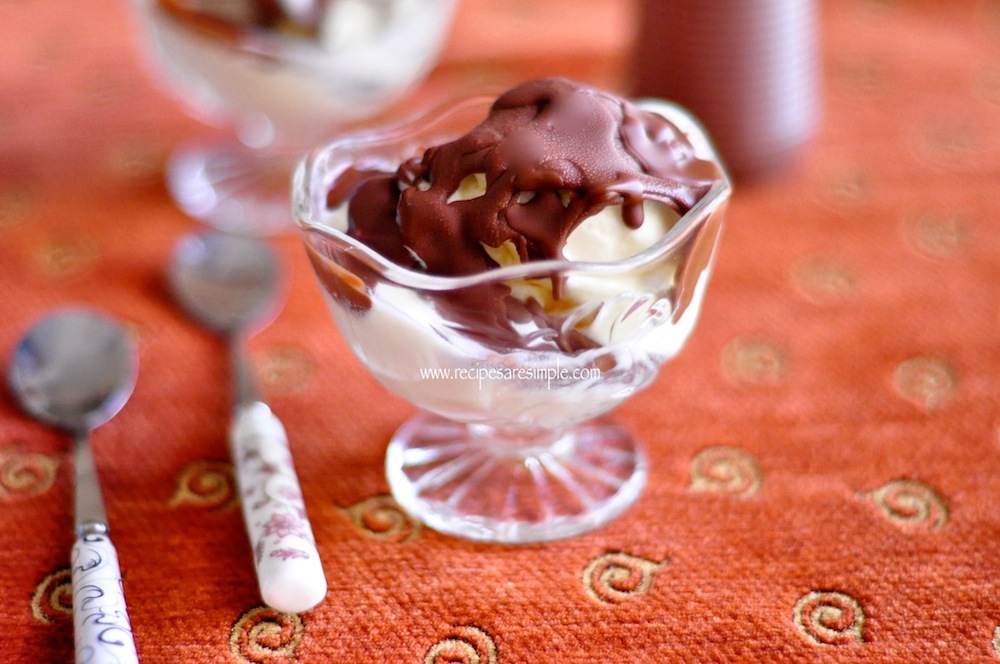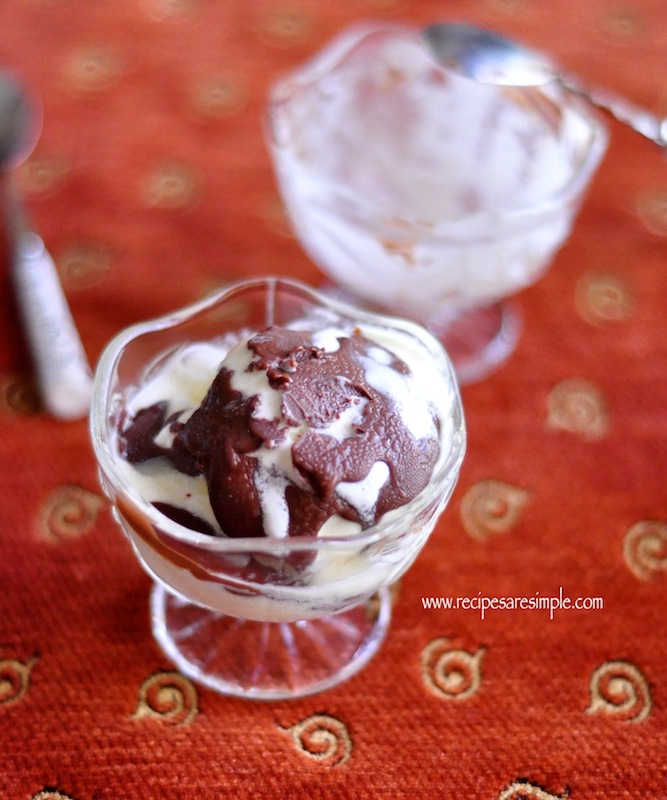 How to make Chocolate Shell Topping for Ice cream
Ever had a Choco Bar? You will agree that the hard outer chocolate shell, coating the bar of vanilla Ice cream is the best part of a Choco Bar.  We get commercial products that you can pour over Ice cream  that hardens into a similar hard chocolate shell. These contain lots of preservatives. The chocolate shell topping is easy to replicate at home with just 3 ingredients.
Pour over your Icecream and withint seconds Magic happens. You get a delicious shell coating over the icecream. Adds glamor to any serving of Ice cream! And it's so Yummy!

How to make Chocolate Shell Topping for Ice cream
Recipe Type: Dessert / Sauces

Author: Recipes 'R' Simple

Prep time: 1

Cook time: 1

Total time: 2

Serves: 4
Ingredients: this recipe can be multiplied by 6 to make a storage jar of this sauce to be used later.
One '40 g' bar of Hershey's Milk Chocolate ( Use dark chocolate if you like)

¾ tsp virgin coconut oil
1 tsp vegetable shortening

(I like to use Vanaspati -Dalda)
Method:
 Place all the ingredients in a microwave safe bowl.
Place in the microwave and cook for about 15 seconds till the chocolate is melted.

(May vary for different models)

Stir well till the mixture is smooth and runny. Allow to  come to room temperature.
Pour into squeezable plastic bottles

(especially if making in large batch)

.
Place Ice cream in serving bowl.
Immediately, pour the shell topping mixture over the Ice cream, spreading evenly over the surface.
Wait about 5 seconds, undisturbed. The shell will harden. Once completely hardened. Serve!
How to make Chocolate Shell Topping for Ice cream
Try it and let us know – How to make Chocolate Shell Topping for Ice cream .
If you are making a larger batch for storage, keep in a squeezable plastic bottle. I store mine at room temp and it remains liquid, but if you wont be finishing it quickly, store in the fridge and place in a bowl of warm water to bring back to liquid form before using)
I love milk chocolate for this recipe although dark chocolate works well as well.
You can also use chocolate chips, semi sweet or dark. Use your favorite chocolate.
This  topping works for any iced desserts, like frozen bananas or Iced cakes. The dessert must be chilled in order for the topping to be poured over and solidify. Also make sure the topping is runny before each use. Heat to liquify if it has hardened in cold climate.