27 March, 2017
Leek and Potato Soup | Quick Soups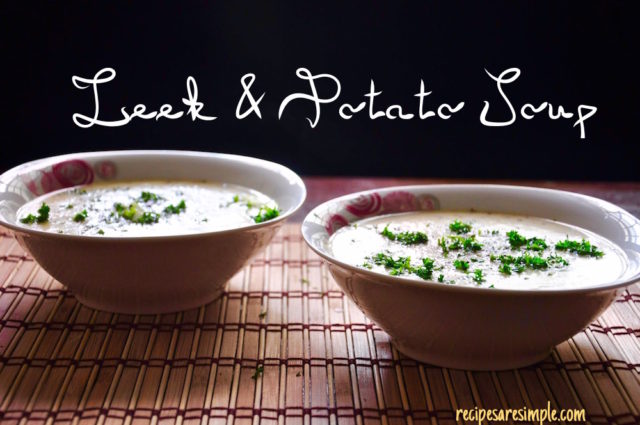 Leek and Potato Soup, cooked in 10 minutes.
I am one of those people who thinks that there's nothing quite as satisfying as a  nice bowl of hot soup. Who doesn't like soup? Is there anybody, really?  Well, this one is my go to extra quick recipe when I need something fast. I make it for breakfast, after dinner and sometimes when I am home alone and hungry. Nursing a sick child at the moment, so this was her lunch.
I use 2 large leeks and 2 potato, but by all means, use more leeks to potato ratio, if you would like a stronger flavor of leeks. I use a pressure cooker to speed things up considerably, but you can use a pot with a lid instead. Do check out the quick video below.
Leek and Potato Soup | Quick Soups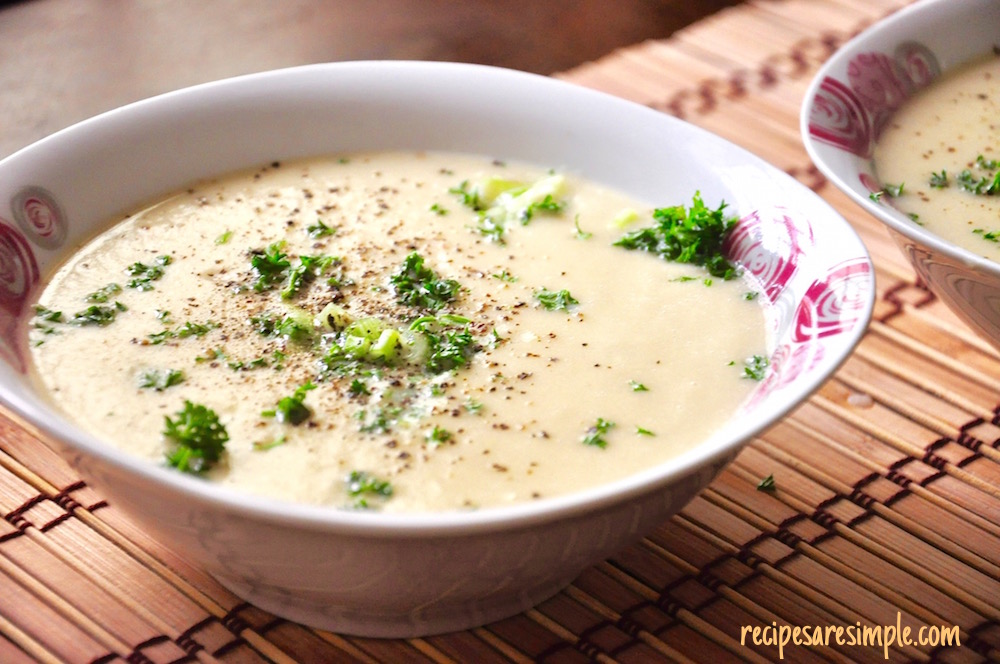 Chop, boil and puree! That's about how easy it is. Leek and Potato Soup is done!
 You are here: Quick Browse > Soups and Stews > Leek and Potato Soup | Quick Soups(Introduction).
 

Recipe Name: Leek and Potato Soup | Quick Soups

Recipe Type: Soup / Vegetarian

Author: Shana c/o Recipes 'R' Simple
Key Ingredients: Leek, Potato, Vidalia Onion, Vegetable Stock, Salt, Pepper, Olive Oil, Parsley/Chives/Spring Onion.
Let us know if you tried –  Leek and Potato Soup .

Back to Quick Browse. Thanks for visiting www.recipesaresimple.com.