9 December, 2013
Lebanese Pickle / Arabic Pickle / Mukhalal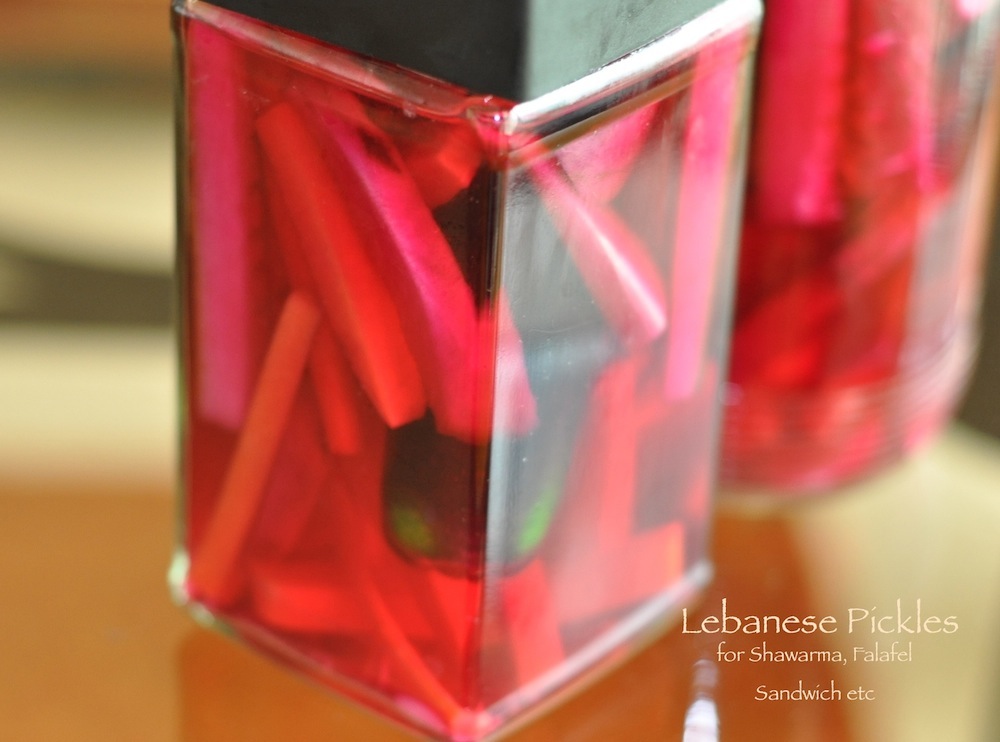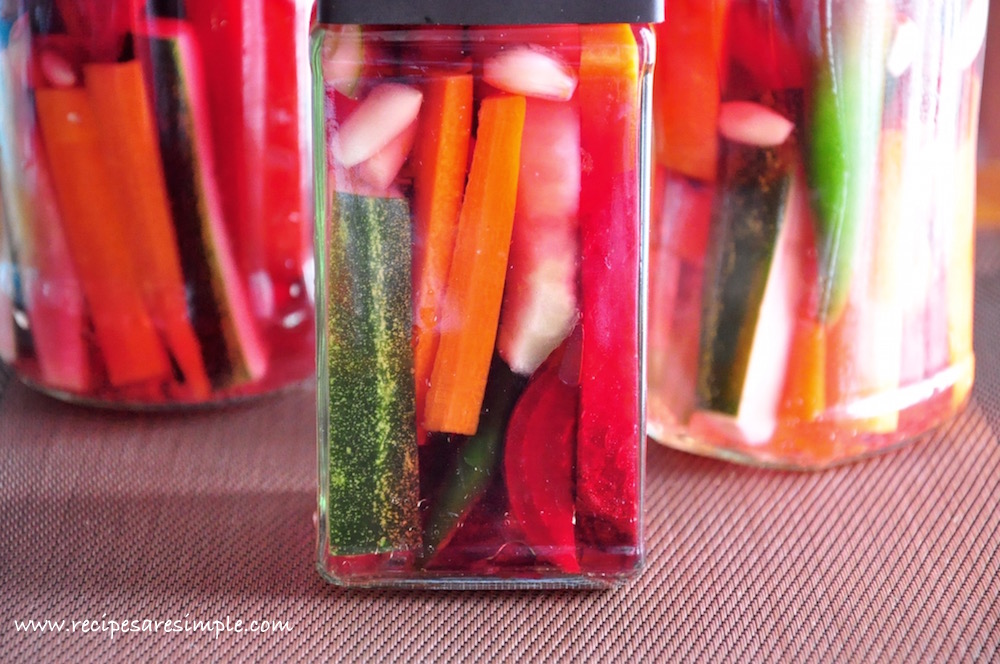 Lebanese Pickle  / Arabic Pickle / Mukhalal
Pickled Vegetables is an important spicy and sour accompaniment to mezze dishes. Lebanese Pickle is also used in wraps like Shawarma or Falafel Sandwiches. Quite easy to prepare the pickling solution for this.

Lebanese Pickle  / Arabic Pickle / Mukhalal
Ingredients:
1 large cucumber, seeds removed cut into thick sticks
1 large carrot, peeled, cut into thick sticks
1 small beet/ beetroot cut into thick sticks
2-3 green chillies
 1 red chili
4-6 garlic cloves
150 ml ( 5 Fl oz)  Red wine vinegar OR white distilled vinegar accordng to taste
300 ml (11 Fl oz ) boiled and cooled water or mineral water
1  tsp salt
2 Tbsp sugar





Method:
Place the cucumber sticks in a bowl of ice for 10 minutes.
Boil your jars for making pickles or wash with boiled water.
Dry completely and set aside.
Add the cooled water and vinegar to a large cup/bowl.
 Add salt and Sugar and stir with a sterile spoon or chopstick.
Place all your vegetable sticks into the jar along with garlic and chilies. Pack tightly.
 Pour in the pickling solution over the vegetables to cover completely.
Cover tightly with lid  and store in a cool dark place  for 2 weeks. ( for best results)
Each time you serve the pickles use a dry sterile spoon.
Lebanese Pickle  / Arabic Pickle / Mukhalal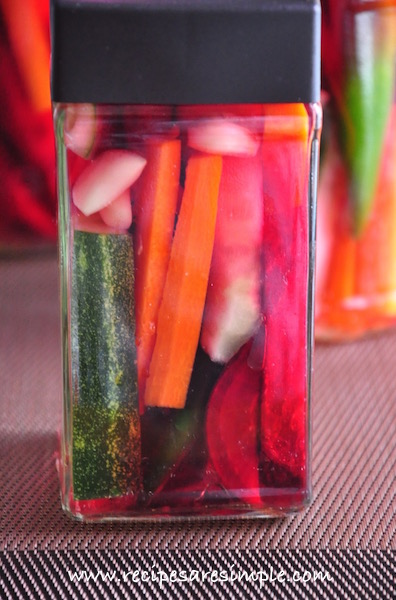 Try and let us know Lebanese Pickle  / Arabic Pickle / Mukhalal ?