2 July, 2015
Labneh Dip – Delicious Middle Eastern Dip made from Hung Yoghurt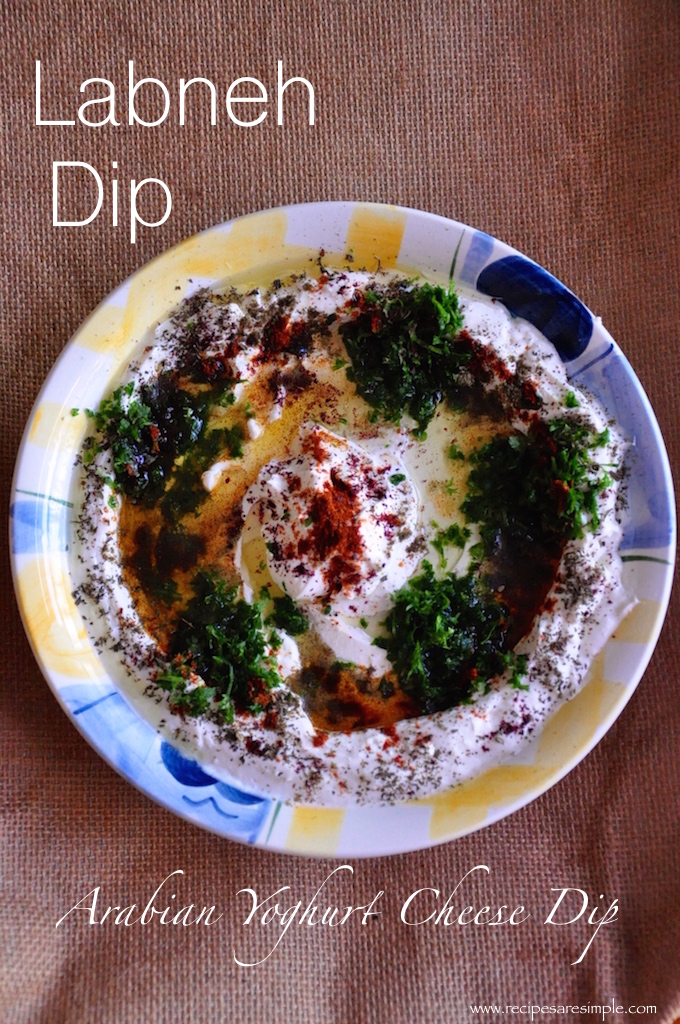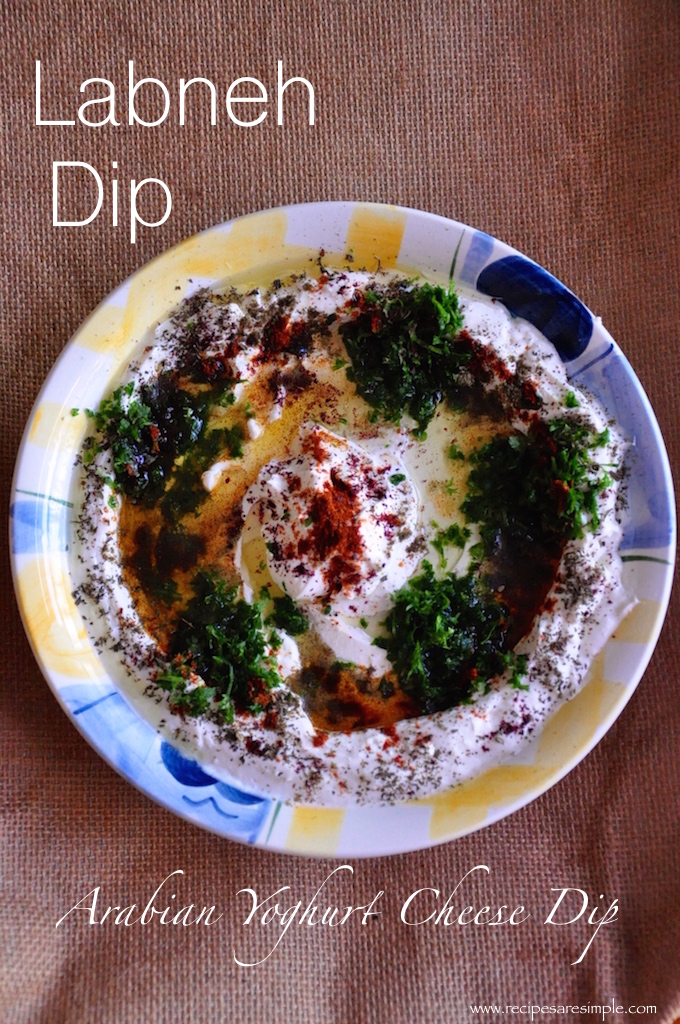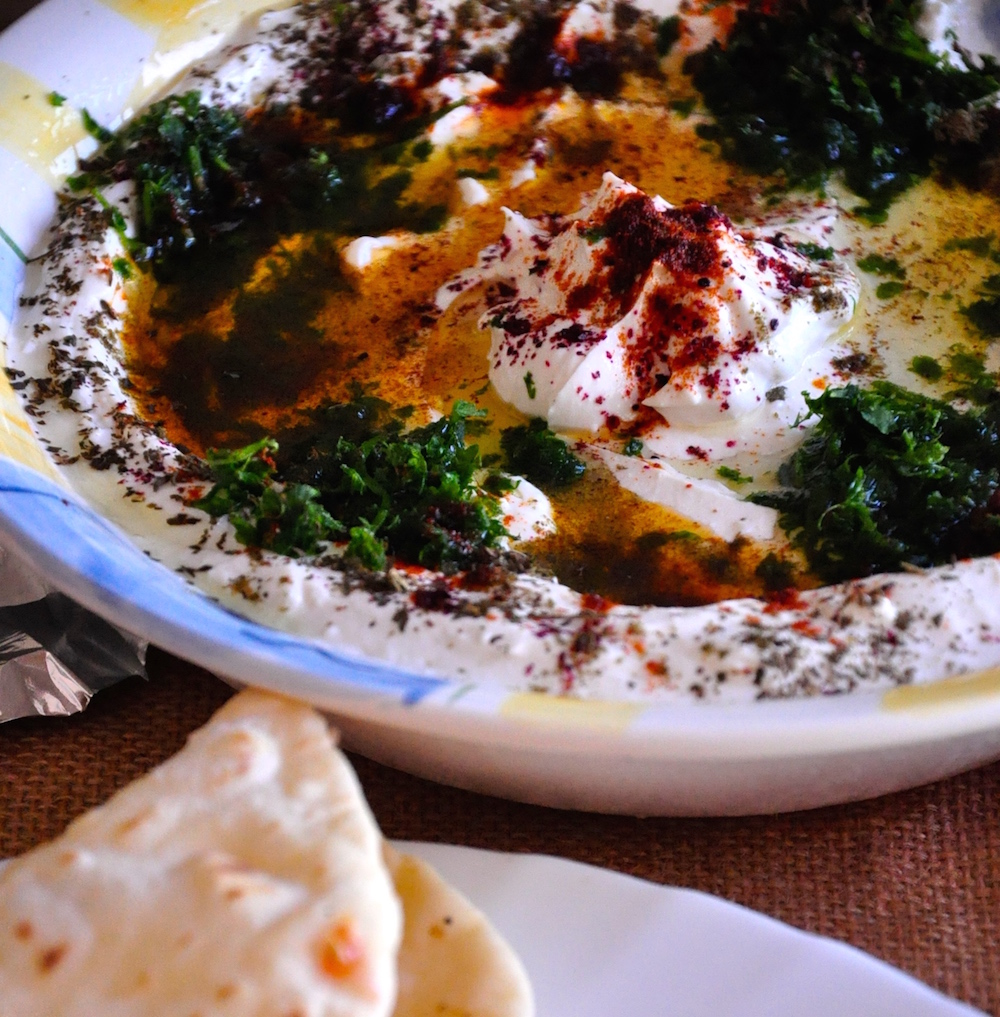 Labneh Dip – Delicious Middle Eastern Dip
Yoghurt is called 'Laban' in the Middle East. 'Labneh' is this delicious, creamy dip which is made by hanging or straining the yoghurt to get it thickened to the consistency of cream cheese.
Although the prepared 'Labneh' can be eaten (plain) as it is with Arabic Bread, converting it into this creamy dip takes it to another level of deliciousness.
This Labneh Dip is so addictive, with the fresh sprinkling of herbs and spices and the luscious drizzle of olive oil. Perfect to mop up with a warm slice of Arabic Pita Bread! A regular item in the Middle Eastern Appetizers List or Mezze.
Goats Milk Yoghurt is best for making Labneh, but I make it with my Homemade Yoghurt (using Cows milk)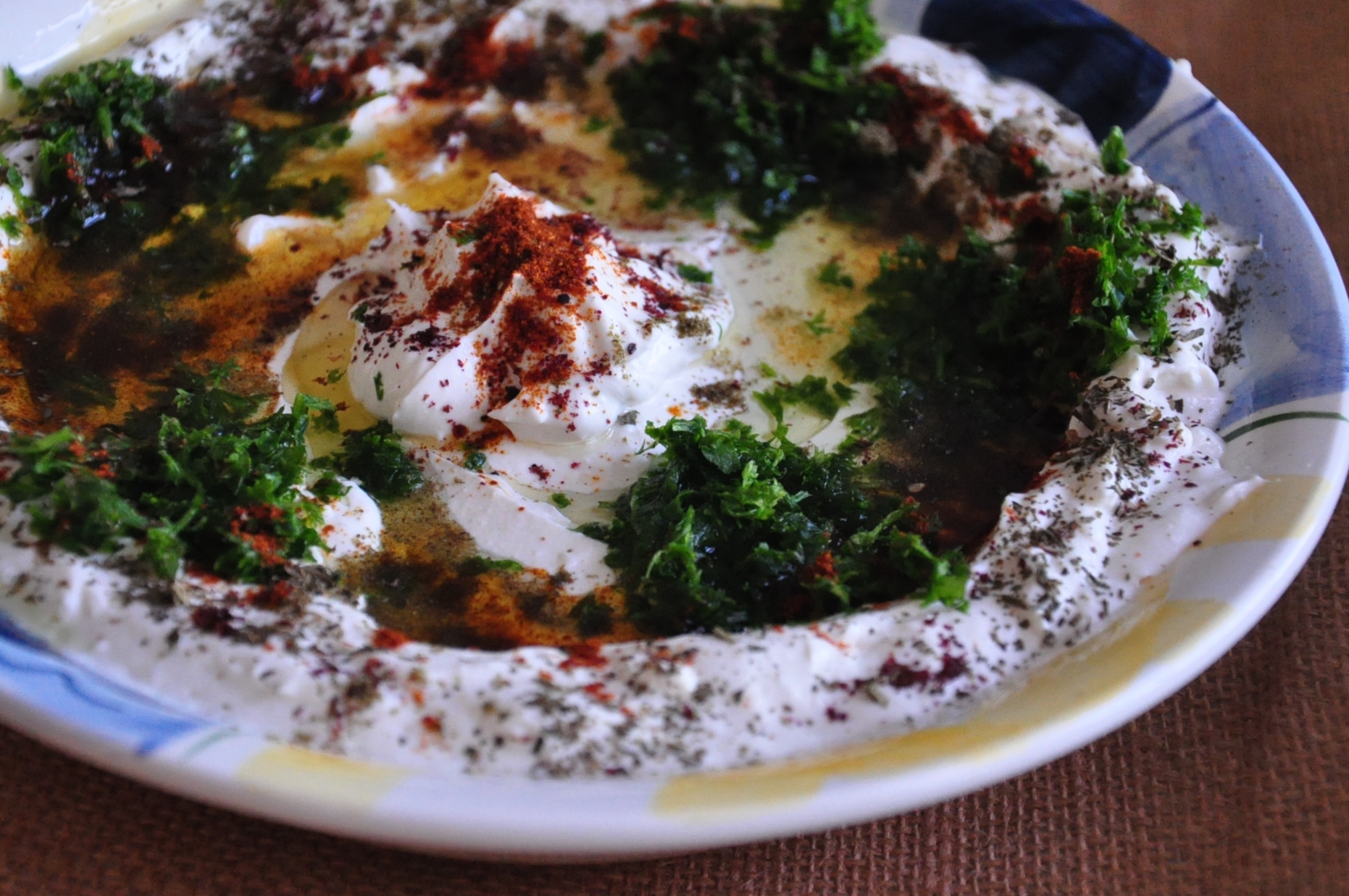 You are here: Home > Salads/Dips  > Labneh Dip
 

Author: Shana c/o Recipes 'R' Simple

Inactive time: 8 hours plus

Yield:1 large bowl of Labneh – 8 servings
Labneh Dip – Delicious Middle Eastern Dip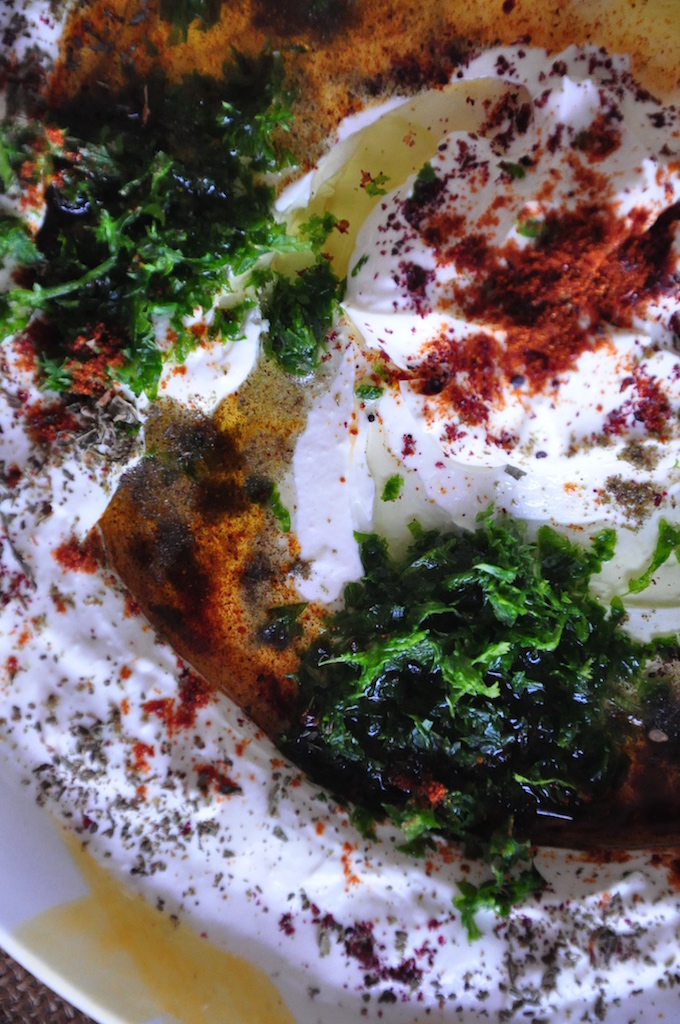 Ingredients:
1500 gms of home made yoghurt or store brought regular yoghurt.

Goat milk yoghurt is considered best. I am using regular home made cows milk yoghurt. Weigh the yoghurt. If you don't have 1500 gms, its ok, just reduce the salt . About ¼ tsp salt for every 500 gms / 1 lb 2 oz. Also reduce the herbs and spices accordingly.

 ¾ tsp salt

You will need a clean cheese cloth/ muslin cloth.
To serve:
 4-5 Tbsp olive oil
1 large clove garlic, smashed/minced to a paste
5 Tbsp, finely chopped fresh parsley
1 ½ – 2 tsp dried mint
2 tsp paprika
2 tsp Za'atar (spice mix) – here's the recipe for Za'atar
¾ tsp sumac
Serve with:
Cucumber Slices, Diced Tomato  and Pita Bread (Khubz)
Method:
Weigh the yoghurt and add ¾ tsp per 500 gms. Stir.
Line a colander with a clean cheesecloth and place in/ over a larger bowl.
Pour the yoghurt(laban) in slowly.
Gather the sides of the cheese cloth to form a secure bundle without any yoghurt escaping from the sides. Hang this over the colander from the kitchen sink or some other medium.
If the outside temperature is not too hot, you can leave this overnight to strain. If its too warm, I suggest resting the bundle (tied up) on the colander, over the bowl – in the fridge.
You will see the whey is collected below.

This whey can be used in making rice, soups etc or as a yoghurt starter.

If the bundle is resting on the colander: Make sure to remove the collected whey as it accumulates in order to keep the bottom of the bundle dry.
Left overnight, check the consistency. We need to stop straining when it reaches a cream cheese like (spreadable) consistency.
If you continue to strain the yoghurt, it will become thicker still. This is used to make labneh balls. For our dip, however we want it j

ust spreadable

.
Add the Labneh to a bowl. Whisk lightly. Add more salt (only if needed).
Mince the garlic to a paste and stir it in to incorporate.
Make a well in the centre of the labnah, by spreading out the sides with a spatula.
 Pour olive oil into the well.
Sprinkle decoratively all around the inner border: the chopped parsley in mounds, the dried mint all around the inner circle.
Sprinkle the sumac, za'atar and paprika in little mounds at intervals all around as well.
You could also add diced tomato around the edges or just serve it on the side.
Serve with warm Pita (Khubz), diced tomato and cucumber slices.
Dig in with a piece of pita so that you get a bit of everything. It's so yummy!
Labneh Dip – Delicious Middle Eastern Dip
Refrigerate the left over ' Labneh Dip' in an airtight container. Bring back to room temperature before serving. Top up with more fresh herbs, spices if needed.
Sometimes I like to stir in some olive oil as i add the garlic apart from the olive oil drizzled over the top.
Key Ingredients: Yoghurt, Salt, Olive Oil, Parsley, Dried Mint, Paprika, Zaatar Spices, Sumac.
Let us know if you tried it – Labneh Dip. Comments from you provide motivation to keep up the driving force behind this blog, bringing you more delicious and perfected recipes regularly. Please do leave a comment. We love to hear from you.