30 November, 2013
Kumbalanga / Ash gourd / Winter melon Curry with Coconut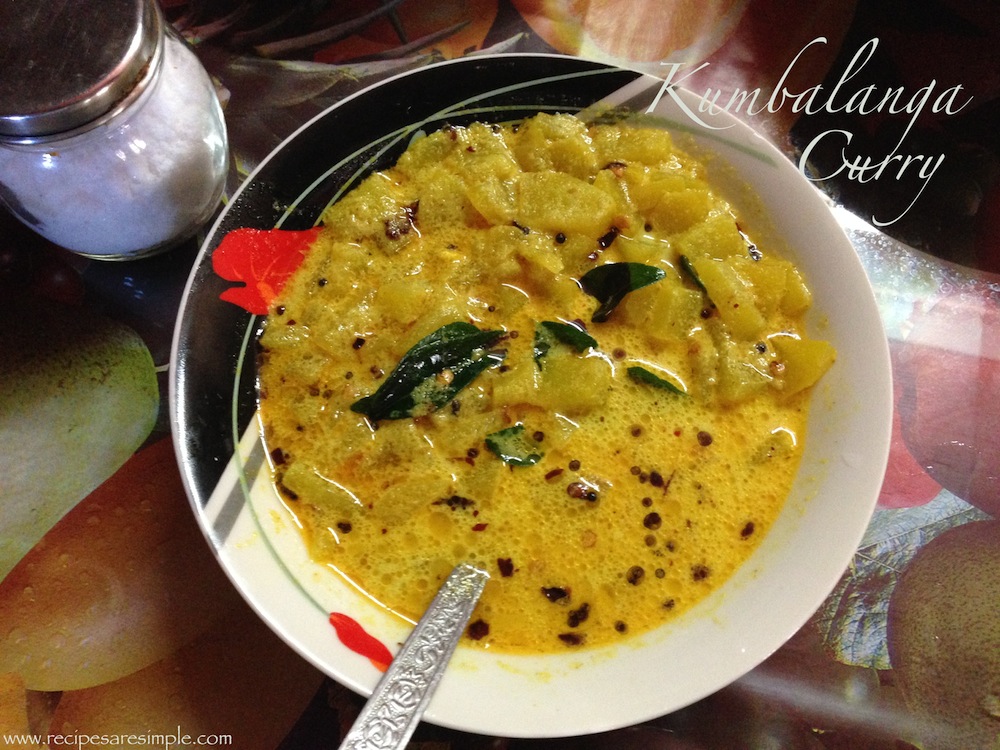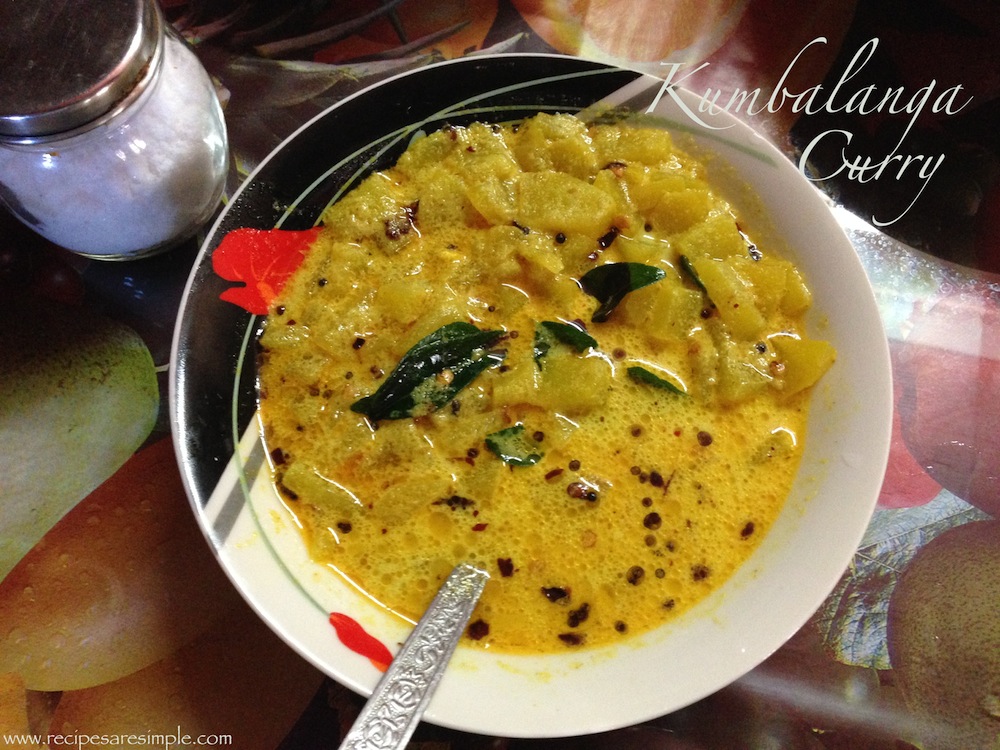 Kumbalanga Curry
A simple Vegetarian Curry that is a daily regimen in many Kerala households. Healthy and very simple.

Kumbalanga Curry
Author:
Prep time:
Cook time:
Total time:
Ingredients:
1 ¾ cups diced ash gourd / winter melon / kumbalanga
1 cup fresh grated coconut
1 shallot
1 clove garlic
¼ tsp cumin
½ tsp turmeric
2 dried chillies cut in three pieces each
¼ tsp mustard seeds
(optional – ¼ cup yoghurt + ¼ tsp fenugreek seeds)
salt to taste 2 tsp oil
Method:
Place the diced ash-gourd in a small pressure cooker.
Pour water to cover, add salt ( about 1 tsp) and turmeric.
Pressure cook for 2 steams or cook till the vegetable is tender.
Release steam and open.
Grind the coconut with the shallot, garlic and cumin to a smooth paste in a small grinder jar.
Add this paste to the cooked  gourd and bring back to boil. Simmer for a while.

Tempering:

Heat oil.  crack Mustard seeds.  Add the dry chili and curry leaves. Add this to the curry.
(If using yoghurt) : Beat the yoghurt well. Add to the curry once the coconut mixture has come back to boil. Simmer briefly and temper as above but also add fenugreek seeds after the mustard seeds have cracked.
Kumbalanga Curry
Try and let us know – Kumbalanga Curry.
You can also substitute the ground coconut for coconut milk. In this case the onion, shallot, cumin can be ommited or added to the tempering.
The yoghurt is optional, and provides a nice variation.