16 August, 2013
Sizzler Kofta Kebabs! – Must Try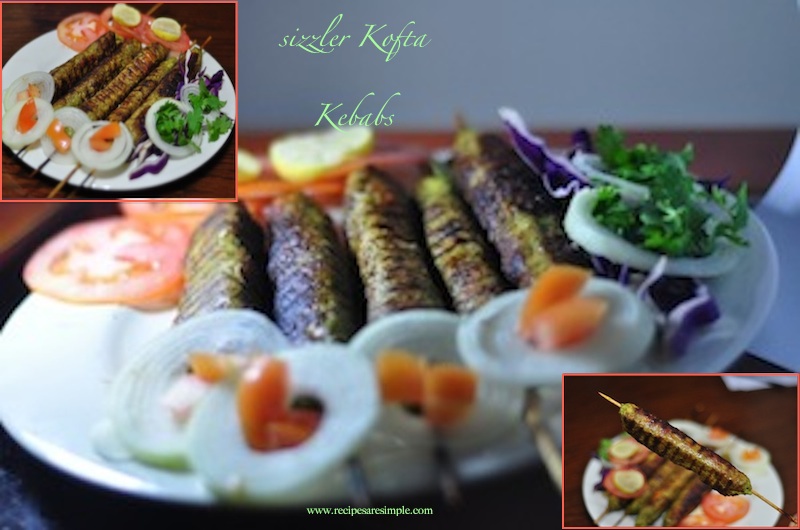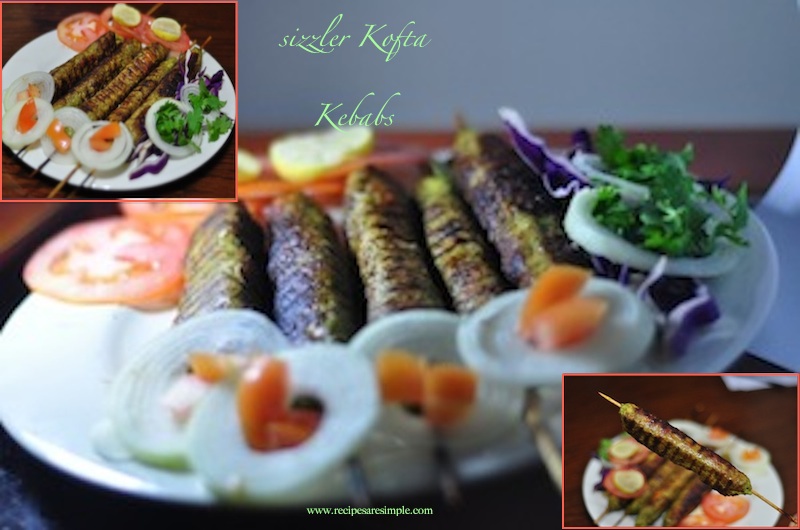 Sizzler Kofta Kebabs! – Must Try
This is so good you will make it again and again! Kids love it as well! The aroma of the sizzling Kofta Kebabs is enough to send you to the kitchen drooling!
Serve them as they are or as a wrap with some Labneh Dip or Mint Chutney… They are good whatever no matter what!!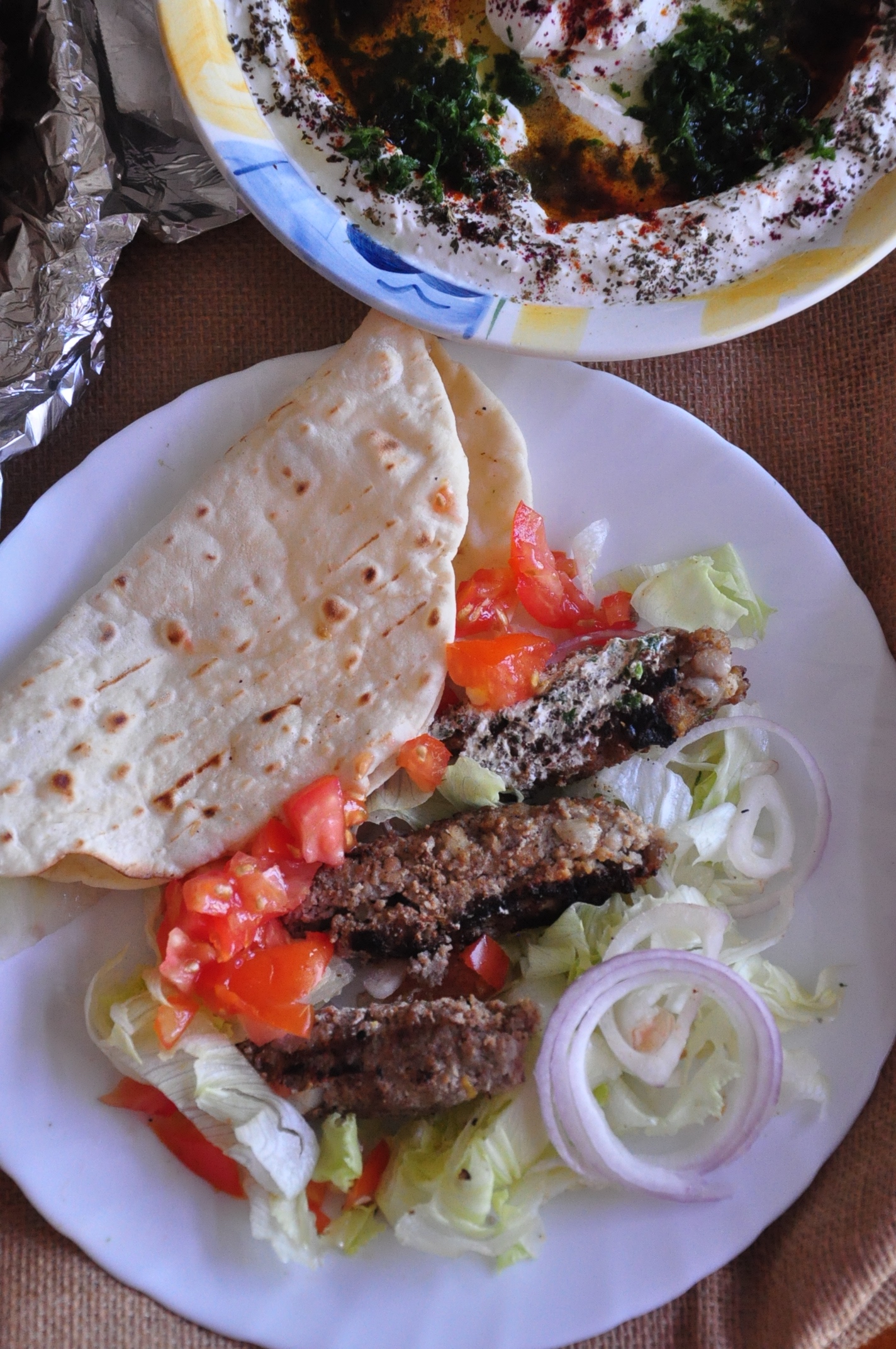 Sizzler Kofta Kebabs! – Must Try



Ingredients:
250 gms boneless chicken thigh – minced
1 tsp pepper
1 tsp crushed chilly pepper flakes
1 tsp coriander powder
1 tsp Garam Masala Powder
¼ tsp turmeric powder / or fresh turmeric root
¹⁄8 tsp cumin powder
4 cloves garlic
1 large green chilly
½ cup coriander leaves/cilantro
½ cup fresh parsley
½ cup spring onion leaves/scallions
salt to taste
2-3 Tbsp melted butter
You'll need: small bamboo skewers,grill pan or bbq grill
Method:
Add all the ingredients

(except meat and butter)

to a small steel grinder/or meat grinder.Grind till smooth.
Add the meat and mince together – this takes only 5-8 seconds.
We

don't

want it to become paste like, it should make a smooth mix retaining some texture.
Remove this 'patty' mixture to a bowl and knead gently.
Soak the bamboo skewers.
Using your palms press the patty mixture along 3/4th of the skewers to make a thin, even sized kebab.
Place on a tray, Pour the melted butter over the kebabs and freeze for 10 minutes.
Heat a grill pan or bbq grill.

(if using a grill pan, add 1 OR 2 Tbsp oil over the surface)

Grill the skewers on each side for about 3 minutes. Hot,Grilled Succulent Kebabs are ready! 

DO NOT OVER GRILL- OR KEBABS WILL TURN DRY!

Serve Hot & Enjoy.
To make the Kofta Wraps, prepare a fresh salad of chopped onion, tomato, lettuce and mint leaves. Also prepare Labneh Dip and Pita Bread, and enjoy these delicious home made wraps.
Sizzler Kofta Kebabs! – Must Try
Notes:
Do not buy minced chicken. Buy Boneless thighs or debone yourself and mince in a small meat grinder with all the other ingredients.
Don't be tempted to make large kebabs, remember they must cook quickly on the grill, so if they are too big they wont be cooked through. Smaller is better!
You May Also Like: