15 February, 2014
Kerala Style Prawn Roast – 'Chemmeen Roast'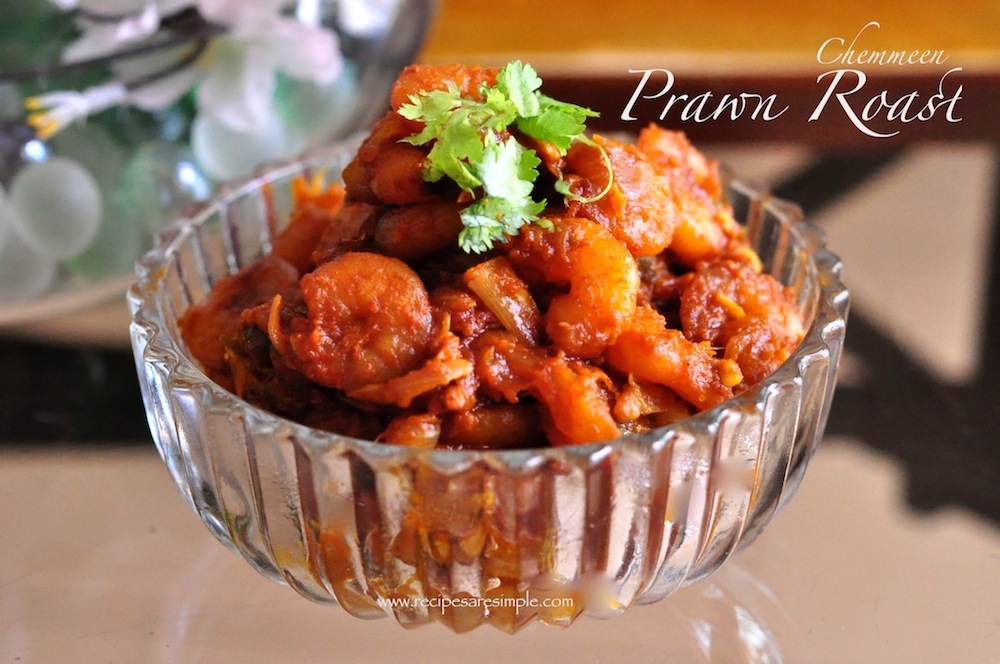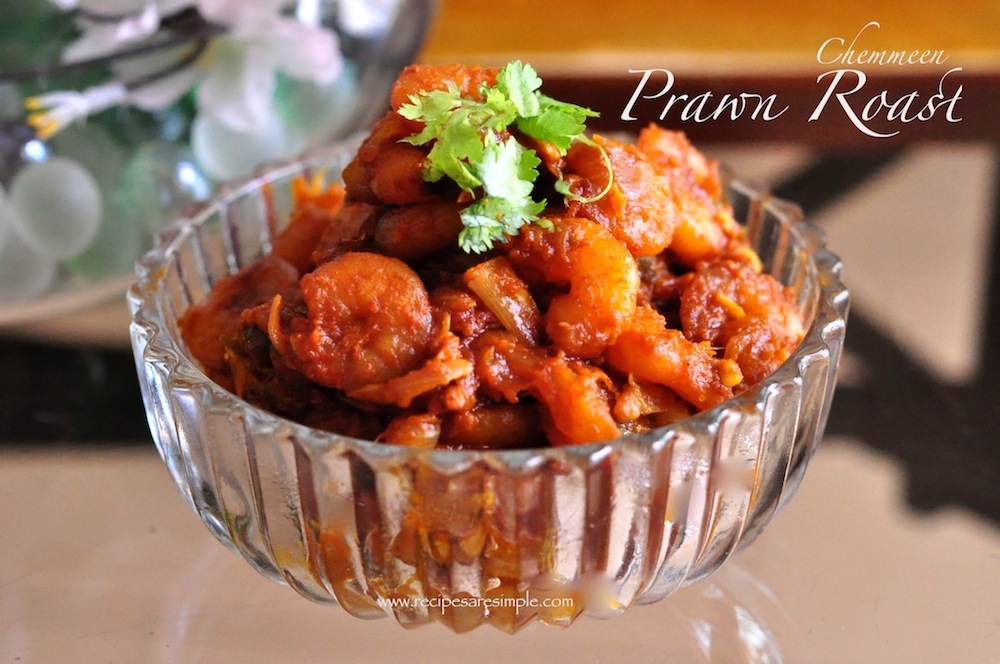 Kerala Style Prawn Roast
I dont't know anyone who doesn't love a good Kerala Style Prawn Roast. Succulent and tangy prawns roasted perfectly in a blend of spices that accentuates the seafood delightfully. This recipe really is particularly boosted by the ginger which is added towards the end. I believe it's what makes this dish so good.




Kerala Style Prawn Roast
Recipe Type: Seafood Main Course

Author: Recipes 'R' Simple

Prep time: 

Cook time: 20

Total time: 

Serves: 4
Ingredients:
250 gms medium sized prawns
3-4 Tbsp Oil – Use Coconut Oil for authentic Kerala Flavor
2 red onions sliced
5 large cloves garlic, finely chopped
6 small green chillies, sliced
2 tomatoes, chopped
1 tsp turmeric powder + a little for cooking the prawns
3 tsp chili powder
2 tsp coriander powder
1-2 Tbsp ginger, finely chopped
a handful of curry leaves
Lime sized ball of tamarind pulp
salt to taste
Method:
 Clean the prawns, Devein them.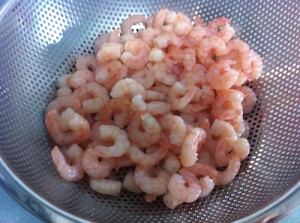 Cook with salt and a little turmeric in a little water till tender. Strain.
Soak the tamarind  in about ¾ cup of Hot Water till softened. Mash to get a thick liquid. Remove the pulp.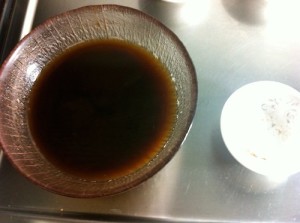 Heat coconut oil in a wide wok, add the onion, garlic  and green chillies and saute till pale golden.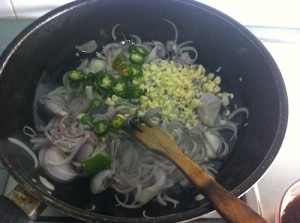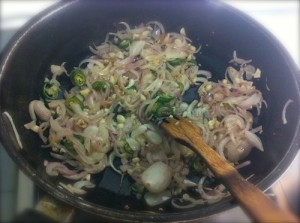 Add the spice powders and stir on low flame till spices are cooked and aromatic without burning the spices.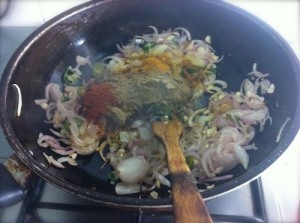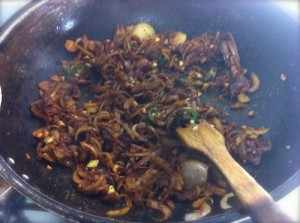 Add a couple of Tablespoons of the tamarind water and the tomatoes. Also add salt to taste. Stir and allow the tomatoes to cook down.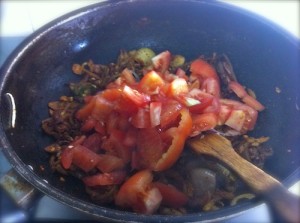 Once the tomatoes have cooked down, add the prawns.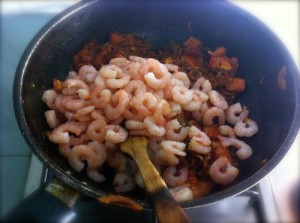 Toss well, coating the prawns thoroughly with the masala mixture.  ( Allow the prawns to 'roast' in the juices).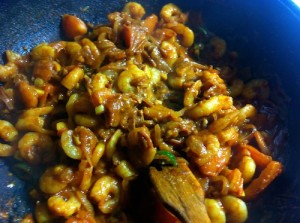 Taste and add spoonfuls of the tamarind solution till you get the desired tartness. Continue to stir and cook.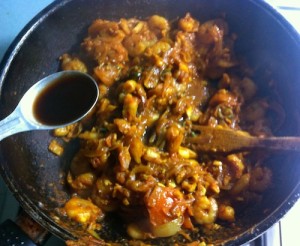 Now add the ginger and curry leaf to the prawn masala.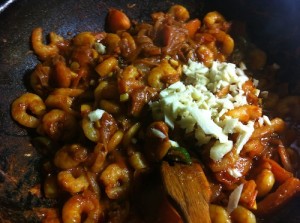 Stir and cover tightly. Allow the wok to develop steam and the prawns to sweat for a while. Open and stir occasionally till the prawns are deliciously roasted to perfection in  the masala mixture.
Once cooked, remove from heat, keep covered and allow to rest for a while.
You can garnish with coriander leaves if desired.
Kerala Style Prawn Roast
Try it and let us know – Kerala Style Prawn Roast.
This dish can be made with squid/calamari as well.