7 September, 2013
Kerala Beef Curry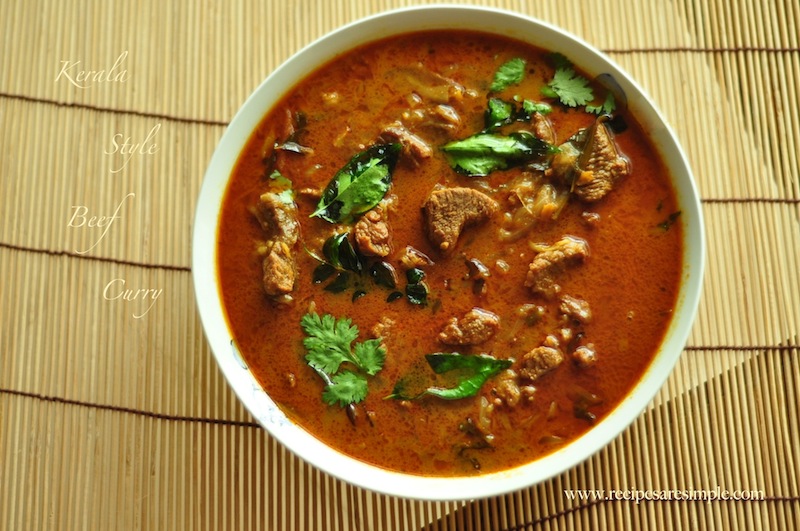 Kerala Beef Curry – the all time favorite!
Beef is not predominantly consumed in India. However, it is more popular in the South, especially in Kerala, where beef is enjoyed by the masses with a deep passion! Beef Roast, Chilli Beef, Beef Cutlets  are all extremely popular, but the centre of attraction remains the Hot, Spicy and Tasty – Beef Curry.
It is typically served with Rice, Kerala Parotta, Chapati or other Kerala Rice based specialities like Appams or Pathiri. Here, I share my recipe for Authentic tasting beef curry with the regular beef that is available in most countries to give the closest taste to the Kerala Beef Curry, which actually – as a matter of fact – uses Buffalo Meat.
Use kashmir chili powder for less heat, although for this particular curry we prefer hot chilli powder!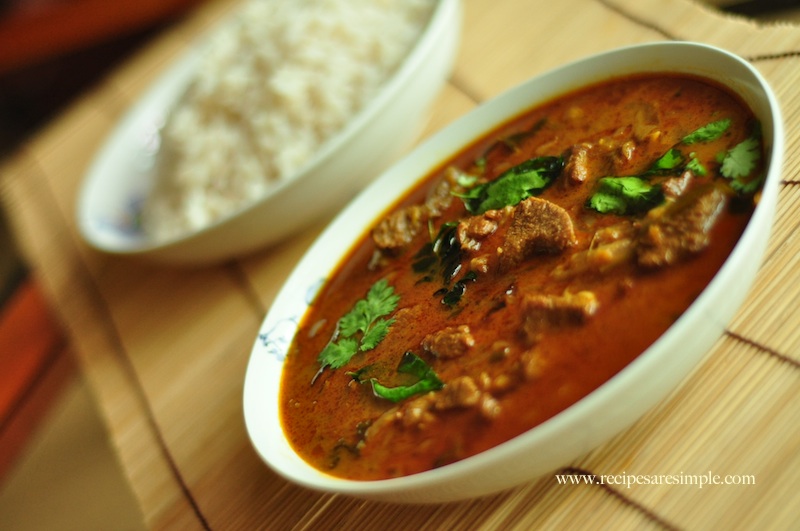 Kerala Beef Curry

You are here: Quick Browse > Beef & Mutton > Kerala Beef Curry
 

Recipe Name: Beef Curry – Kerala

Recipe Type: Beef / Curry / Kerala

Author: Shana c/o Recipes 'R' Simple
Key Ingredients: Beef, Onion, Shallots, Ginger, Garlic, Coconut Oil, Curry Leaves, Salt, Spices, Tomato, Coriander Leaves
EAT AND TELL!!!
Let us know if you tried –  Kerala Beef Curry 



Back to Quick Browse. Thanks for visiting www.recipesaresimple.com