25 March, 2016
Kashmiri Kahwa | Kashmiri Green Tea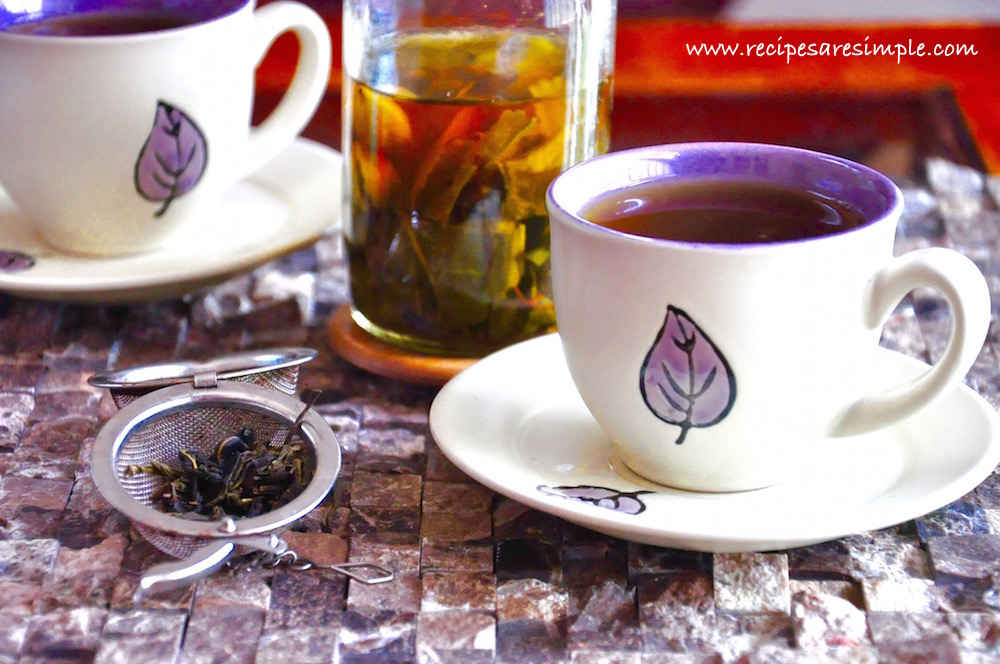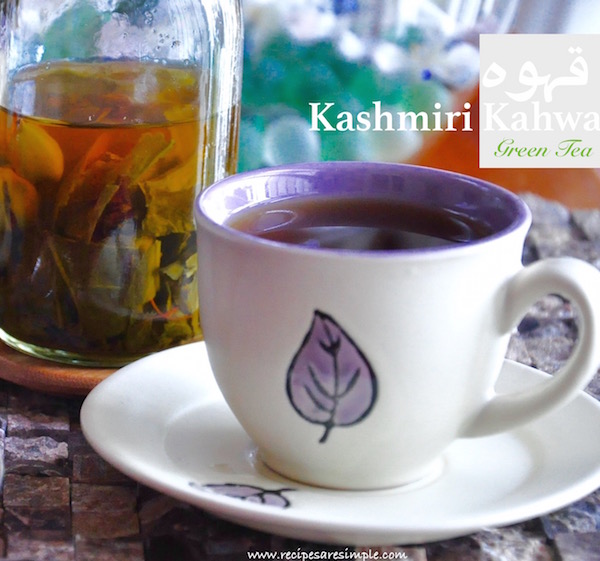 Kashmiri Kahwa | Kashmiri Green Tea
Kashmiri Kahwa is a delightful saffron and spice Green Tea which is immensely popular in Kashmir. It is said to aid in digestion and used to treat headaches. I love having a cup after meals. Kashmiri tea leaves are available in select stores and  Tea Sections at larger supermarkets. Other good quality green tea leaves may be used as a substitute if you can't find it. Flaked almonds provide some added nutrition as well as pleasing bite.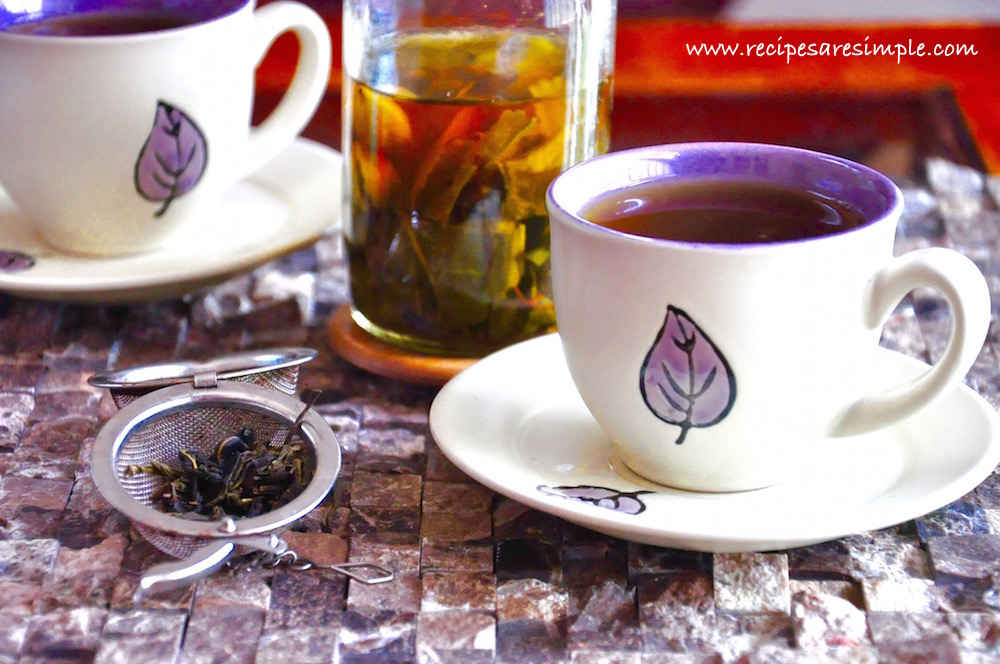 Kashmiri Kahwa | Kashmiri Green Tea
You are here: Home > Drinks & Beverages  > Kashmiri Kahwa
 

Recipe Name: Kashmiri Kahwa | Kashmiri Green Tea

Recipe Type:  Drinks and Beverages

Author: Shana c/o Recipes 'R' Simple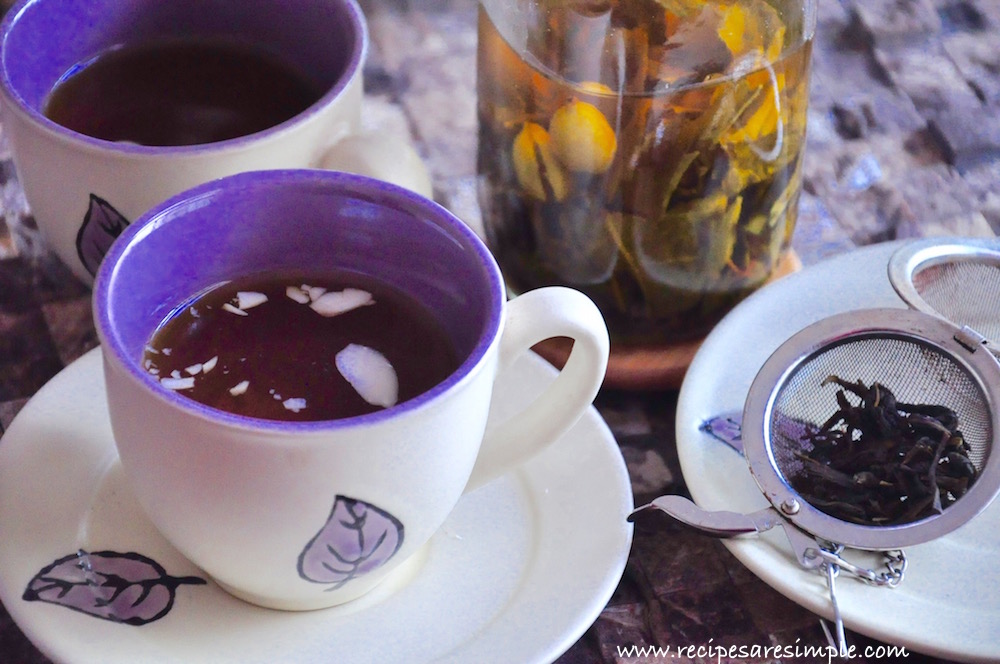 Ingredients:
2 tsp kashmiri green tea
2 ¼ cups water
2 cardamom pods, bruised to expose the seeds
2 pinches of cinnamon powder
2 tsp sugar, or to taste
1 large pinch of saffron
1 Tbsp flaked almond
Method:
Add all the ingredients (except almond)  to a sauce pan and bring to boil.
Simmer for 5- 6 minutes.
Strain into tea cups and add the flaked almond.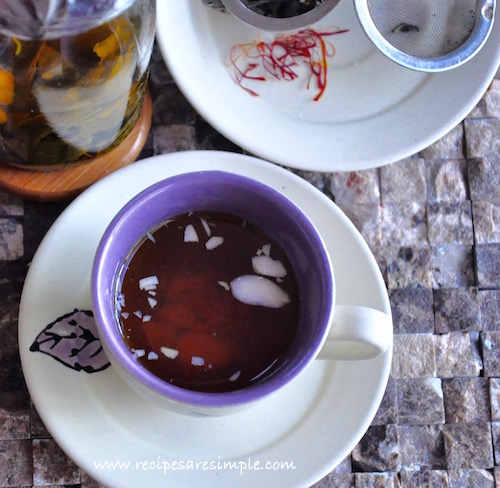 Kashmiri Kahwa | Kashmiri Green Tea
A tiny bit of ginger may be added to the ingredients for Adraki Kahwa.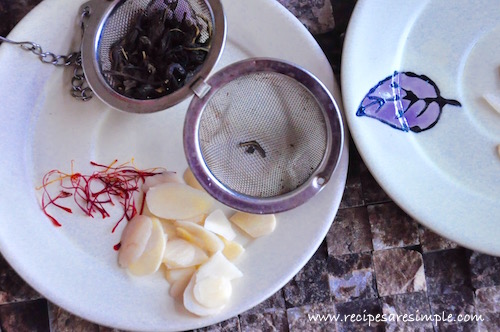 Key Ingredients: Green Tea Leaves, Water, Saffron, Cardamom, Cinnamon, Sugar, Almond.
Leave a comment if you tried – Kashmiri Kahwa | Kashmiri Green Tea . Comments from you provides motivation to keep up the driving force behind this blog, bringing you more delicious and perfected recipes regularly.  Help us to Keep On Keepin' On (: !