27 November, 2013
Kadai Murgh / Wok Cooked Chicken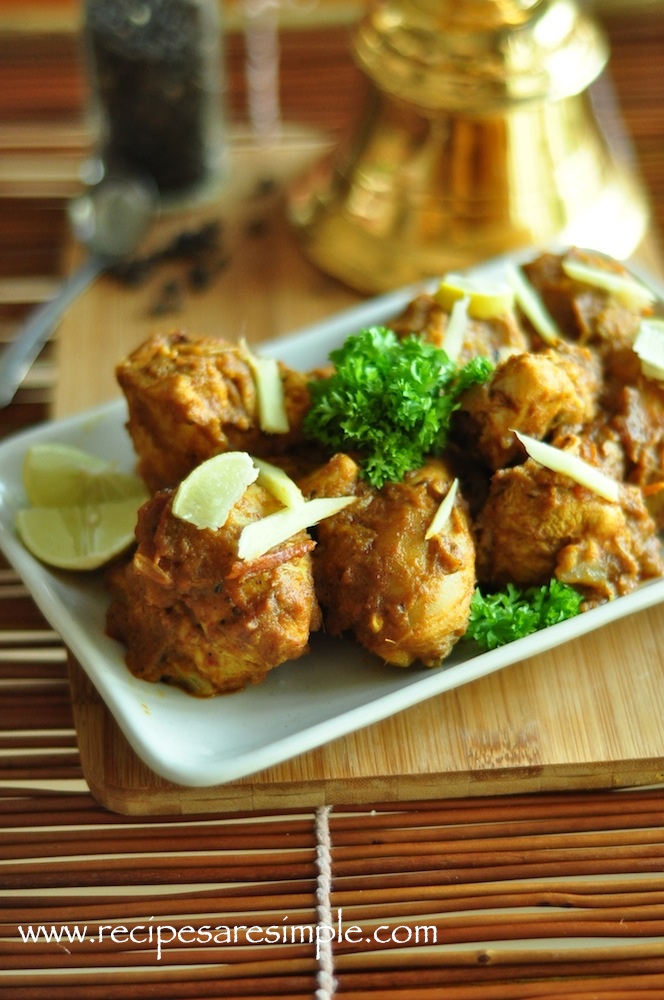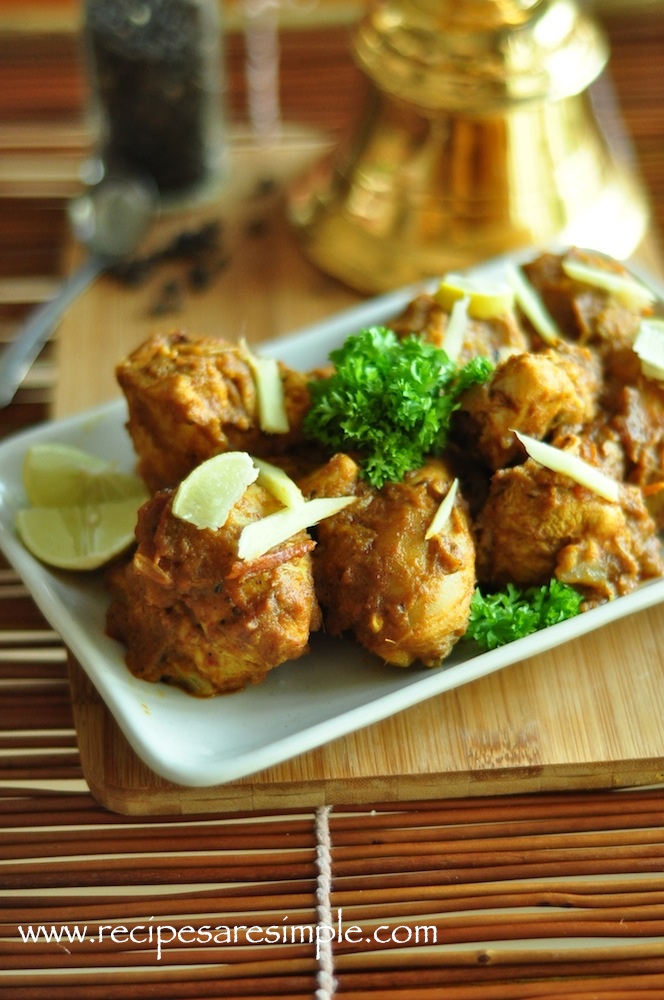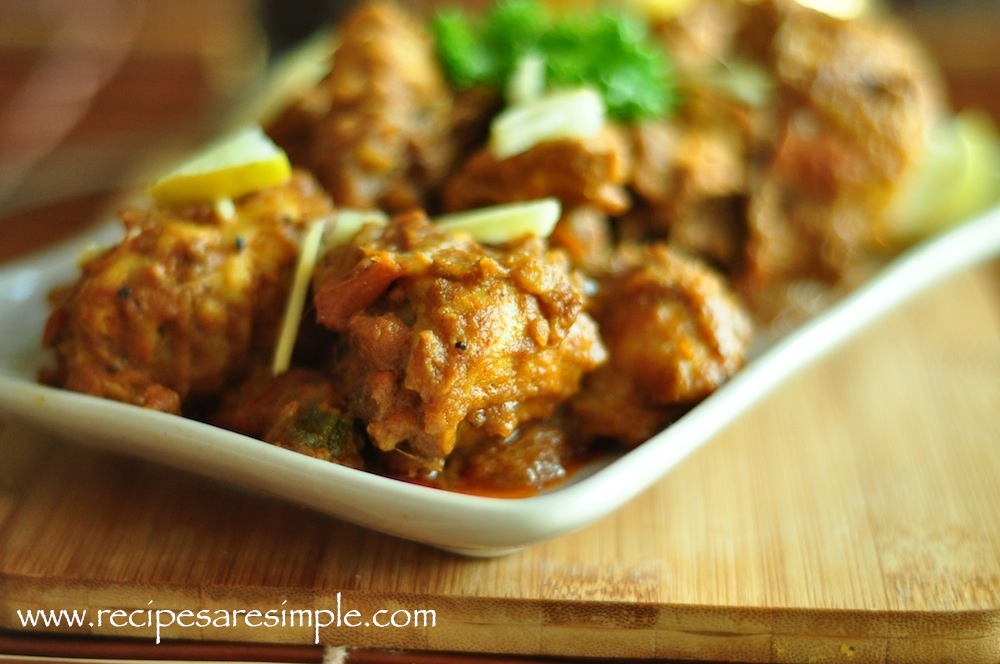 Kadai Murgh / Wok Cooked Chicken
This Kadai Murgh Recipe was taught to me by my Pakistani Neighbour Asma.  Also here's my Favorite Other Kadai Chicken Recipe.
This recipe calls for chili powder to taste – so you can make it as spicy as you like. You can also add more green chillies. You will need the all in one cooking utensil – " A WOK"!
Kadai Murgh / Wok Cooked Chicken
Kadai Murgh / Wok Cooked Chicken
Author:
Prep time:
Cook time:
Total time:
Ingredients:
1 Kg Chicken, Medium to large pieces without skin.
1 bulb garlic and the same amount of ginger.
2 Tbsp Ginger Julienne.
2 green chillies, sliced.
1 Large onion, diced.
1 large tomato, diced.
1-4 tsp red chili powder – according to spice level.
1 tsp freshly crushed black pepper corn.
1 tsp cumin powder.
1 tsp coriander powder.
½ tsp turmeric
½ tsp dry ginger powder – optional.
1 tsp garam masala. See our

recipe

1 tsp dry chili flakes – optional.
1 cup yoghurt- not too sour.
1- 3 Tbsp Cream.
salt to taste.
1/4 cup ghee or oil.
coriander leaves  and lime wedges for garnish.
Method:
Clean, wash and drain the chicken pieces.
Grind the Ginger and garlic to a smooth paste without adding water.
Marinate the chicken with this paste and about 1 tsp salt, while you prepare all the other ingredients.
Whisk/Beat the yoghurt well till there are no lumps and it is smooth.
Heat ghee or oil in a wok with a tight lid.
Add the marinated chicken and fry till  all the chicken turns white all over. About 2 minutes, stirring continuously on high heat.
Now add the diced onion and green chilli. Stir, allow the onion to soften.

Cover

and cook on medium for 2 minutes till no more water is released from the chicken and the water has mostly evaporated.
Turn down the heat to low and add all the spices, except garam masala.  Stir well to coat the pieces. Add as much chili powder as to taste.
Turn up the heat to high now and stir in the tomatoes.
Cover and cook on medium for about 5 minutes till chicken is tenderized and has a thick gravy around it.
Also add the yoghurt and stir well. On a low- medium heat, cooke covered for 10 minutes.
The gravy should be reduced and coating the chicken.
Cover and cook on low – medium for 10 minutes untill there is a thick gravy coating the chicken.
Add the Garam Masala and Half of the Julienned Ginger.
Finally add 1-3 Tbsp cream and stir to combine. Also add salt if needed and sprinkle some chili powder at the very end.
Garnish with coriander leaves, remaining julienned ginger and a few lime wedges.
Kadai Murgh / Wok Cooked Chicken
Try and let us know – Kadai Murgh / Wok Cooked Chicken.
Notes:
You can add some green bell pepper/capsicum sliced into srtips towards the end for added aroma.