17 September, 2013
Kabsa Recipe for Arabian Chicken and Fragrant Rice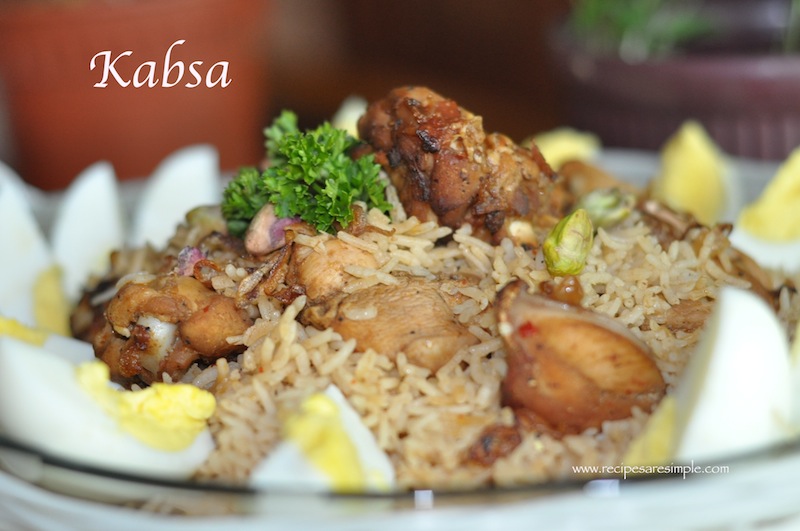 Kabsa is a staple across the homes of Arabia. Each home making it their own.
Learn how to make absolutely delicious Kabsa at home. Kabsa and Majboos are similar rice dishes popular in the gulf countries especially Saudi Arabia. Kabsa is made differently in each household, some incorporating vegetables such as carrot. It may be made with lamb, beef or even fish. Often it is served with a home made tomato sauce 'Dakkous' and garnished with pine nuts or almonds.
Once we had a lovely Saudi neighbor who would make this every single week with help from 2 domestic helpers! Mom often spent time at her place and learned the recipe from her. Then when mom made it for her one day, she commented that this Kabsa was even better than hers! That was too sweet of her.
Here is the recipe, handed down to me. A few more steps here than the typical recipes you may come across, but the results are well worth it! This is one of the most popular recipes on my blog. Scroll down for the Video.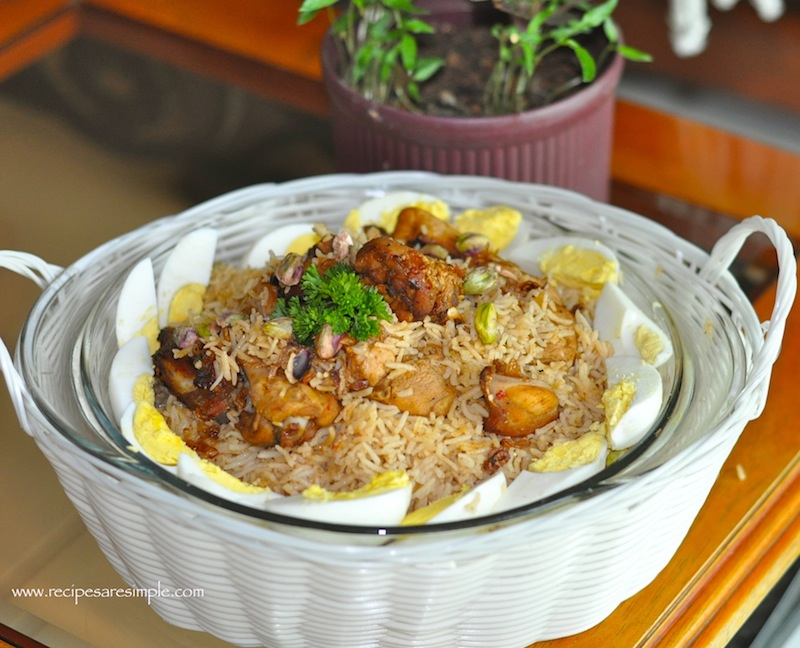 Kabsa Recipe for Arabian Chicken and Fragrant Rice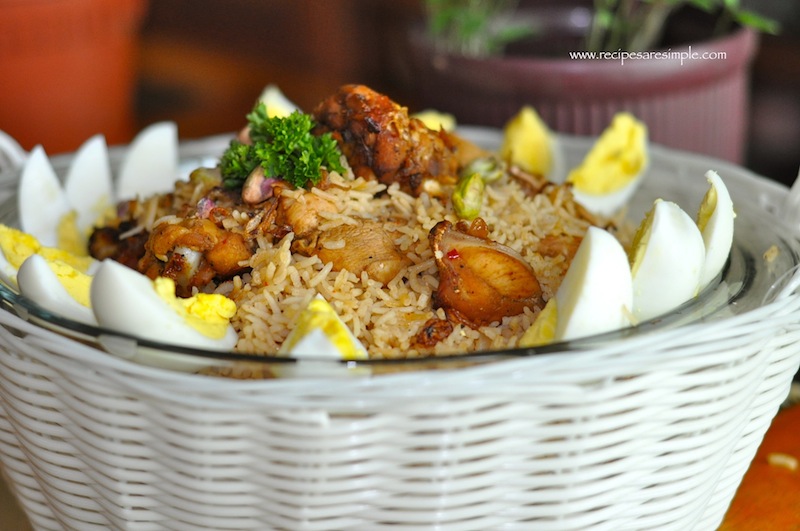 You are here: Quick Browse > Rice > Kabsa
 

Recipe Name: Kabsa Recipe for Arabian Chicken and Fragrant Rice

Recipe Type: Rice/ Arabian

Author: Shana c/o Recipes 'R' Simple
Key Ingredients: Rice, Chicken, Spices, Dried Lime, Tomato, Garlic, Ginger, Onion, Oil, Butter, Salt.
EAT AND TELL!!!
Let us know if you tried –  Kabsa Recipe for Arabian Chicken and Fragrant Rice



Back to Quick Browse. Thanks for visiting www.recipesaresimple.com