8 March, 2013
Hummus Bi Tahini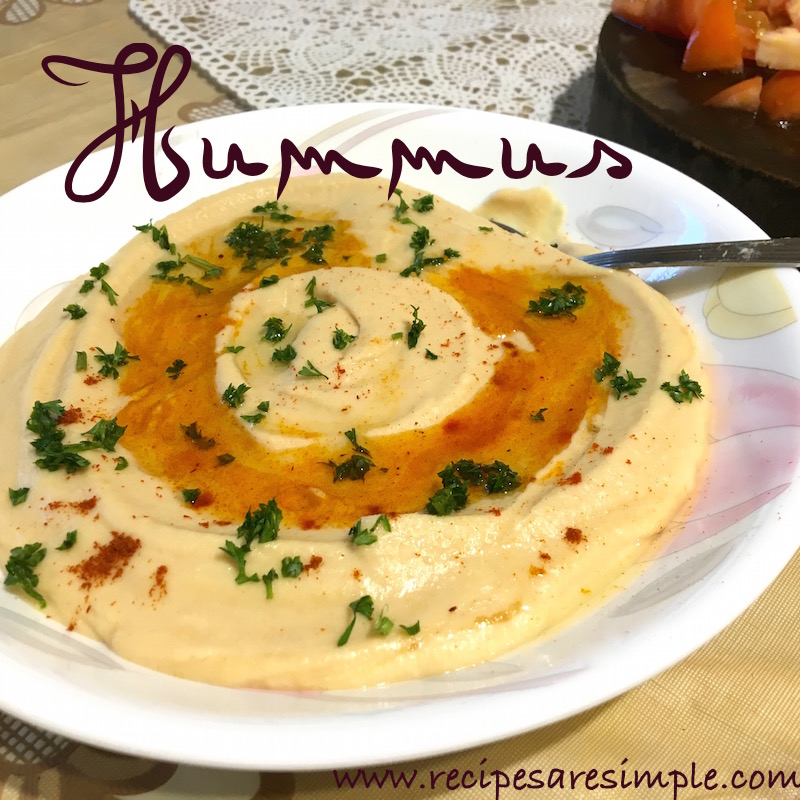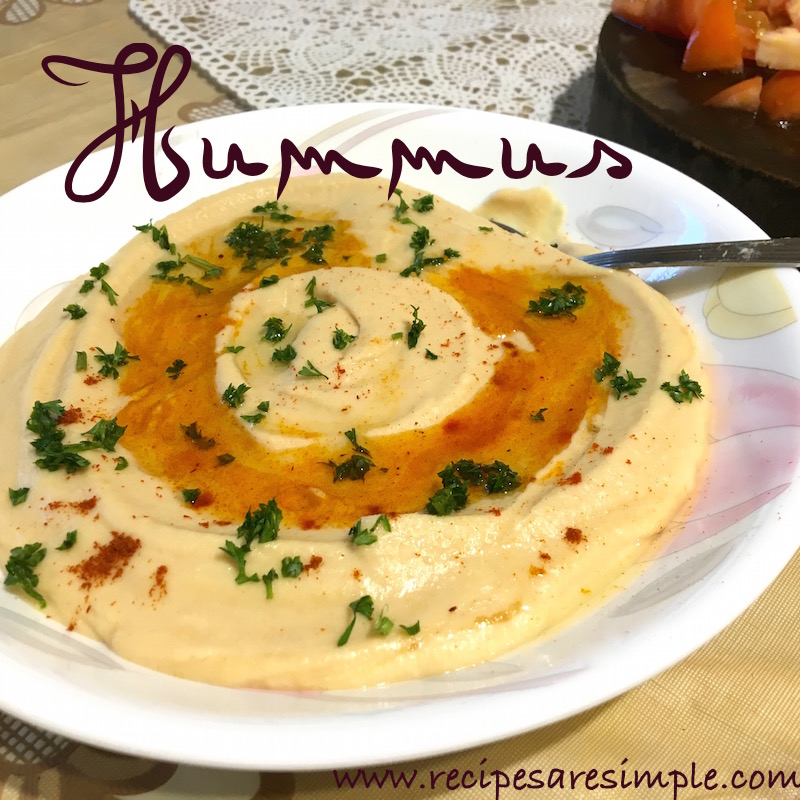 Hummus  or Hummus Bi Tahini is one the most popular Middle Eastern dips and can be eaten for breakfast, lunch, snack time or dinner!! It enjoys world wide popularity. I believe its an acquired taste but once your hooked, there's nothing like it! My daughter is allergic to sesame seeds so when I have the craving I have to make sure she's no where around! There is no precise substitute for the sesame paste(tahini). If omitted it tends to be rather mild in flavor. Serve with toasted or plain pita.
Hummus Bi Tahini
Ingredients:
¾ cup dried chick peas/garbanzo beans, rinsed clean and soaked with ¼ tsp baking soda over night.
OR 1 can (16 oz) of chickpeas/garbanzo beans
3-5 tablespoons lemon juice

(depending on taste -I prefer less)

1 ½ tablespoons tahini
2 cloves garlic, crushed
½ teaspoon salt
2 tablespoons olive oil or as desired
2-3 Tbsp finely chopped parsley, cayenne or paprika, for garnish
Method:
If using soaked chick peas –

Drain the chickpeas. In a saucepan cover the chick peas with water by one inch and bring to boil. Simmer till  cooked on low till chick peas are very tender. Alternatively pressure cook for about 5 whistles. Drain the chick peas and reserve some of the cooking liquid.

If using canned chick peas – 

Set aside liquid from can and drain the chick peas.
Combine all ingredients except olive oil in blender or food processor. First add ¼ cup of the reserved liquid . Add more as necessary to blend smoothly.
Blend for 3-5 minutes, until thoroughly mixed and smooth. (Or chunky if that's how you like your hummus).
Place in serving dish, and create a indentation near to the edges OR in the centre to act as a well/canal to pour the olive oil.
Add a small amount (1-2 tablespoons) of olive oil where indented.. Garnish with cayyenne/paprika or parsley (optional).
Serve immediately with fresh, warm or toasted pita bread, or cover and refrigerate.
Hummus Bi Tahini
Did you try Hummus Bi Tahini ? Let us know.
Notes:
For a spicier hummus, add some cayenne pepper powder.
Hummus can be stored in the fridge upto 3 days. Add a little olive oil before serving.