14 January, 2016
Hummingbird Cake – One Glorious Cake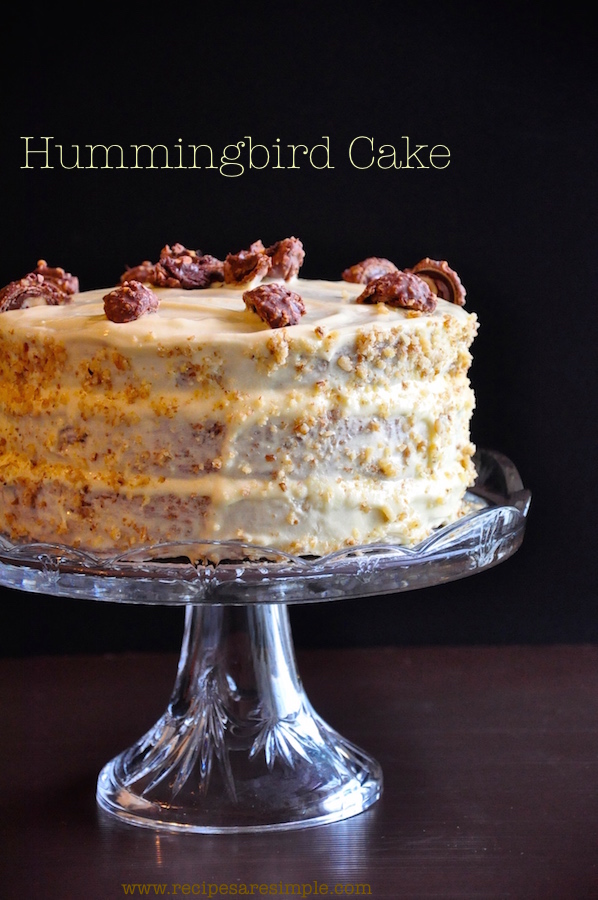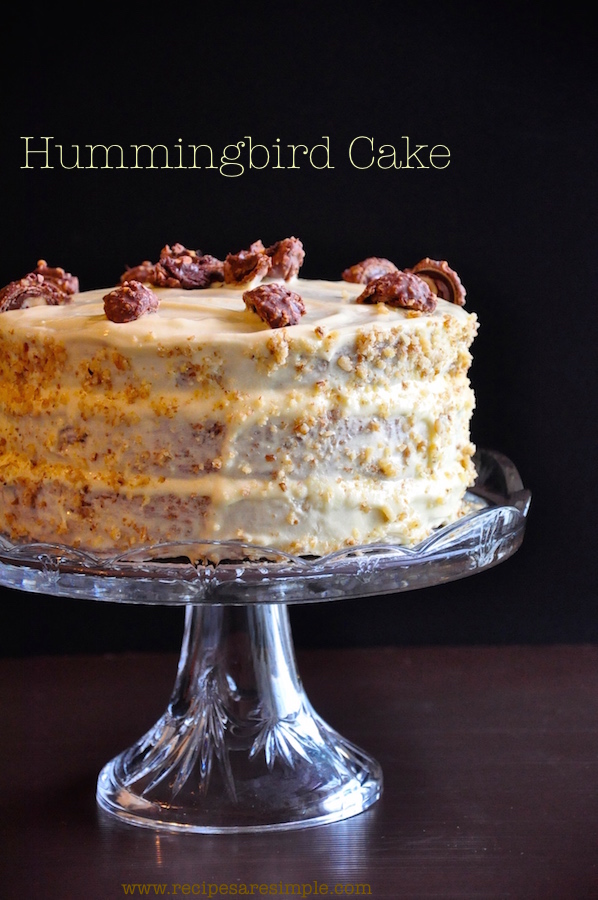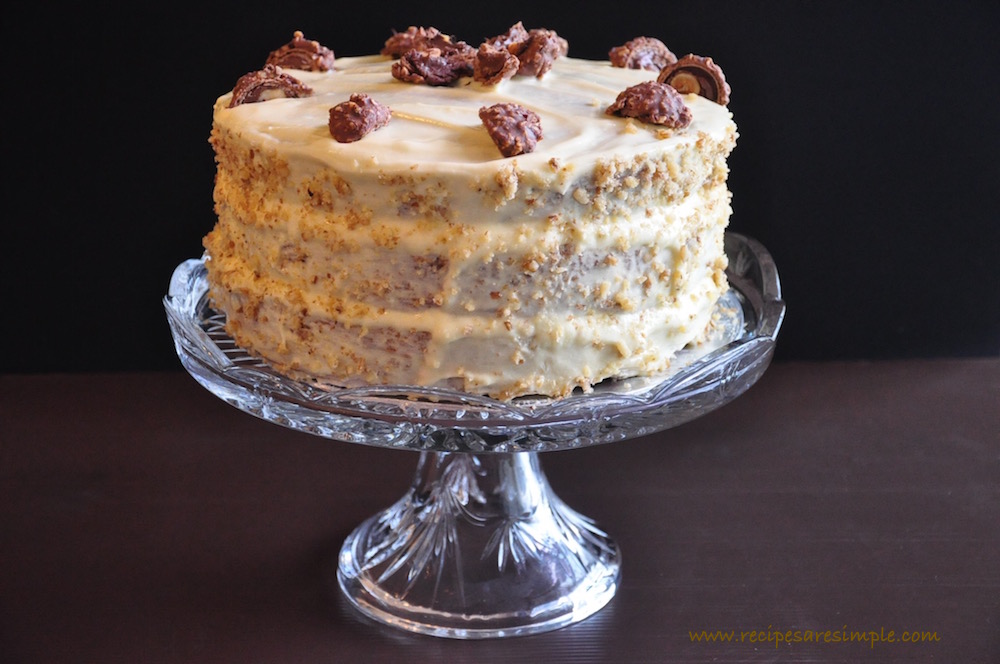 Hummingbird Cake – One Glorious Cake
One thing is for sure, this cake will make you hum with delight. Is that why it is called the Hummingbird Cake? It was actually named so, in a 1978 edition of Southern Living Magazine. There is however, no explanation offered about the name. Could it be that its moist delicious sweetness attracts you to it like em hummers? Who knows? What is important my dear foodies out there, is that it truly is delicious!
The classic recipe consists of an awesome large 3 tiered cake. Pineapple, Banana, Pecans and Cream Cheese Vanilla Frosting.
There are some theories that the recipe originated in Jamaica : where a recipe was published in 1969 called the Doctor Bird Cake. The 'Doctor Bird' is a type of hummingbird,  indigenous to Jamaica and is the National Bird of Jamaica. So it is quite fitting. This cake is said to have the same ingredients.
However, having shot to fame in the Southern Living Issue, being one of its most requested recipe. And having won many ribbons at many a country fair – It is one of the youngest members in 'Southern Cakes' repertoire. It is indeed famous for being a Southern Favorite!
I have changed the recipe a bit because I truly don't believe it needs to be as sweet as the original.. it is still very sweet. And delicious… if I didn't mention that earlier 😉
I love this cake because it is one of those easy stir and bake cakes, you don't need a fancy mixer or beater for this.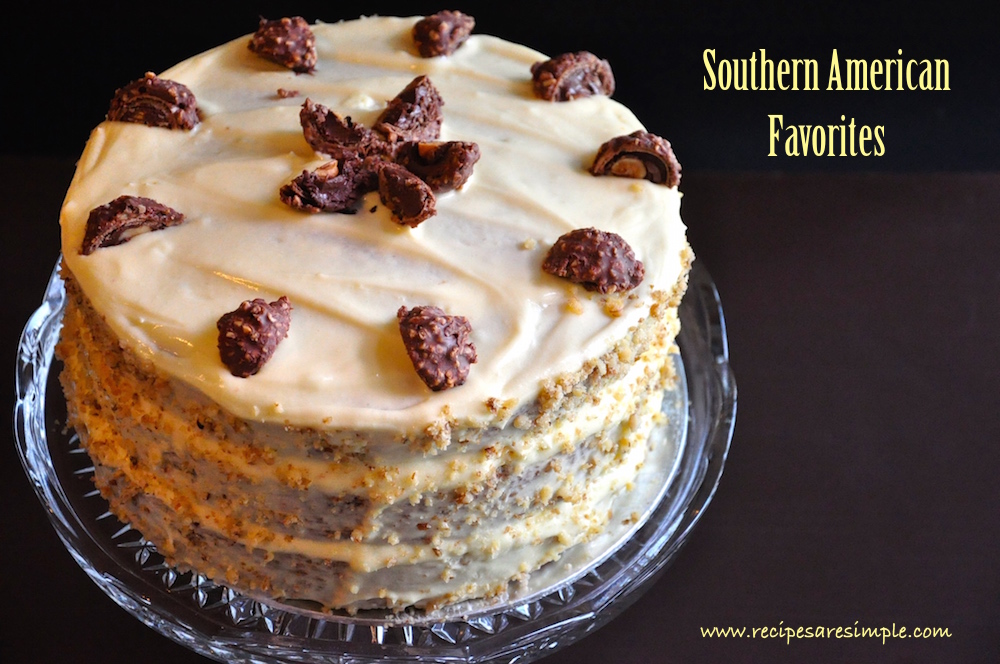 Hummingbird Cake – Recipe
You are here: Home > Cakes > Hummingbird Cake
 

Recipe Name: Hummingbird Cake 

Author: Shana c/o Recipes 'R' Simple
Ingredients:
3 cups all purpose flour

(measured before sifting)

1 ²⁄3 cups sugar
1 tsp baking soda
1 tsp salt
1 Tbsp ground cinnamon
3 eggs, lightly beaten
1 cup vegetable / corn oil
1 ½ tsp vanilla extract
1 cup crushed pineappl

e ( canned or fresh – un drained)

1 cup chopped pecans

( walnuts may be used as substitute)

2 cups chopped fresh banana

(chop immediately before adding to batter)
  Cream Cheese Vanilla Frosting for the Cake:
1  ( 8 oz) block of Philadelphia Cream Cheese – or similar

1 cup powdered sugar

 

½ cup unsalted butter, softened
1 tsp pure vanilla extract
Method:
Sift the flour, baking soda and salt into a large bowl.
Add the sugar and cinnamon. Stir well with a wire whisk or fork.
Beat the eggs lightly.
Now add the wet ingredients into the dry. Start by adding the eggs and oil, stirring until the flour is moistened. Do not beat.
Next add the pineapple, nuts, banana and vanilla extract.
Use a spatula to fold in the ingredients from the bottom of the bowl.
Make sure there is not dry flour left. Do not beat.
This makes a very thick batter.
You can use the juice from fresh or canned pineapple to aid in mixing if needed. ( Just a couple of Tbsps, no more)
Spoon the batter into 3 greased and floured cake pans that have been lined with parchment paper.
Bake at 350 F for 25 – 30 minutes OR untill a toothpick inserted in the centre, comes out clean.
Cool in pans 10 minutes. Then invert on  to wire racks and allow to cool completely.
Make the Cream Cheese Vanilla Frosting while the Cake is being baked:
Add the softened cream cheese and butter to a stand mixer. You can use a mixer or hand held beater.
Beat till nice and smooth, without lumps.
Use a spatula to fold in the powdered sugar.

This is so you don't have sugar dust flying everywhere.

Now continue to beat, adding vanilla extract till the frosting is light, smooth and fluffy.
Chill till its time to frost your cake.
This yields enough frosting for one 3 layered cake.
Spread frosting in between the layers , on top and on sides of the cake. Decorate with chopped/ whole pecans.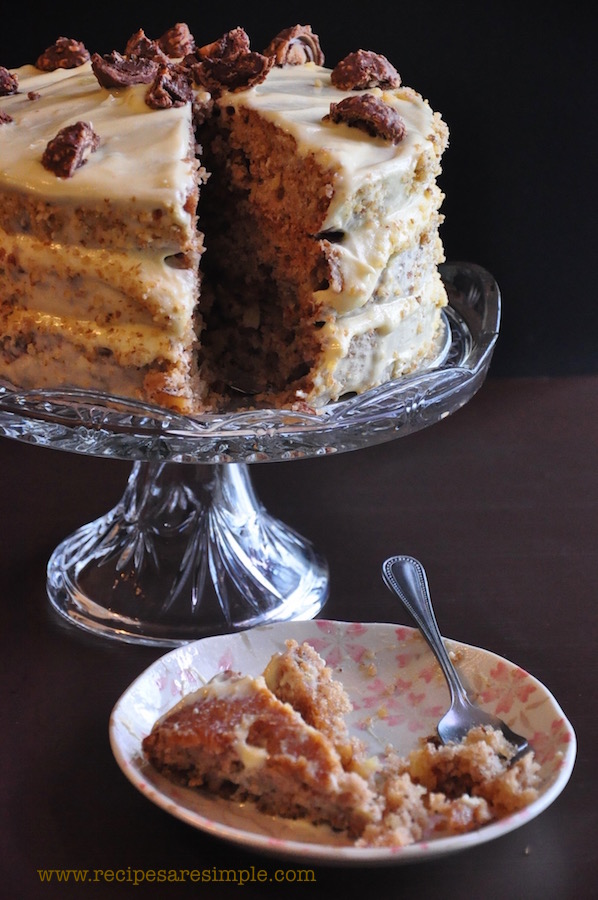 Hummingbird Cake – One Glorious Cake
Pecans are sometimes hard to find  where I am. Walnuts is a fine substitute, less sweet than pecans but they work well.
 I have seen cream cheese icing recipes with way way more sugar which I think its insane! This one cup is more than enough, IMHO. I reduce it even further sometimes. It's delicious and I find that less sweet is better, to let the subtle tanginess of the cheese shine through.
The ingredients should all be at room temperature. Butter should be left to soften, and not melted. Cream cheese should be softened well ahead of time to make a nice fluffy frosting.
Here, I decorated my cake with chopped ferrero richer chocolates, since I didn't have pecans.
You can level the top of the cakes with a sharp knife for a flatter finish, or use the flat side of the cake as the top.
Key Ingredients: Flour, Eggs, Oil, Banana, Pineapple, Pecans/Walnuts, Cream Cheese, Butter, Sugar, Salt, Baking Soda, Vanilla Extract,
Leave a comment if you tried the Hummingbird Cake. Comments from you provides motivation to keep up the driving force behind this blog, bringing you more delicious and perfected recipes regularly.  Help us to Keep On Keepin' On (: !