4 April, 2015
How to Sprout Mung Beans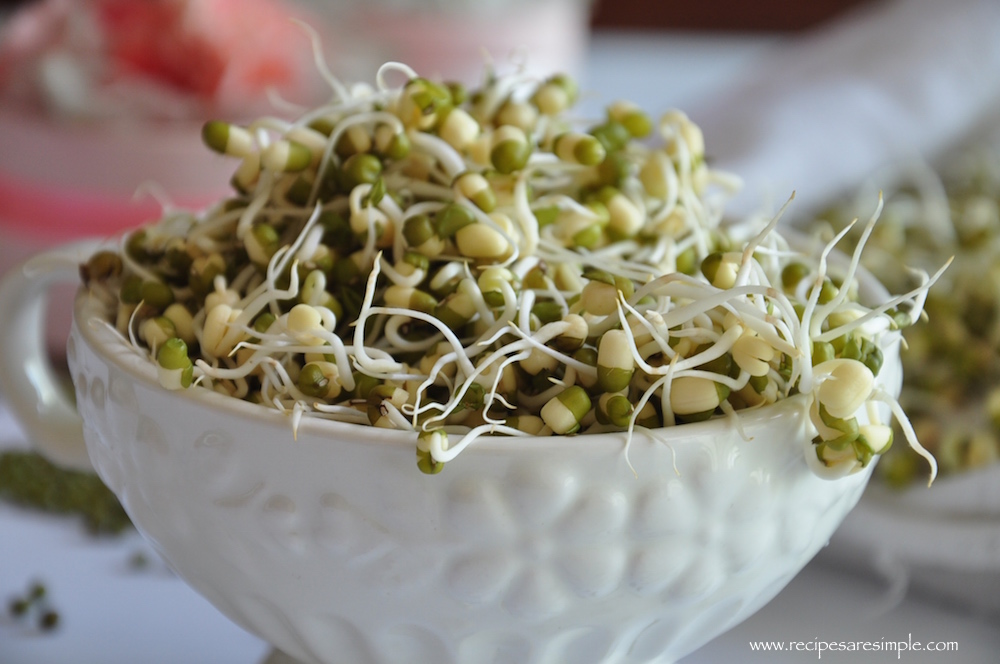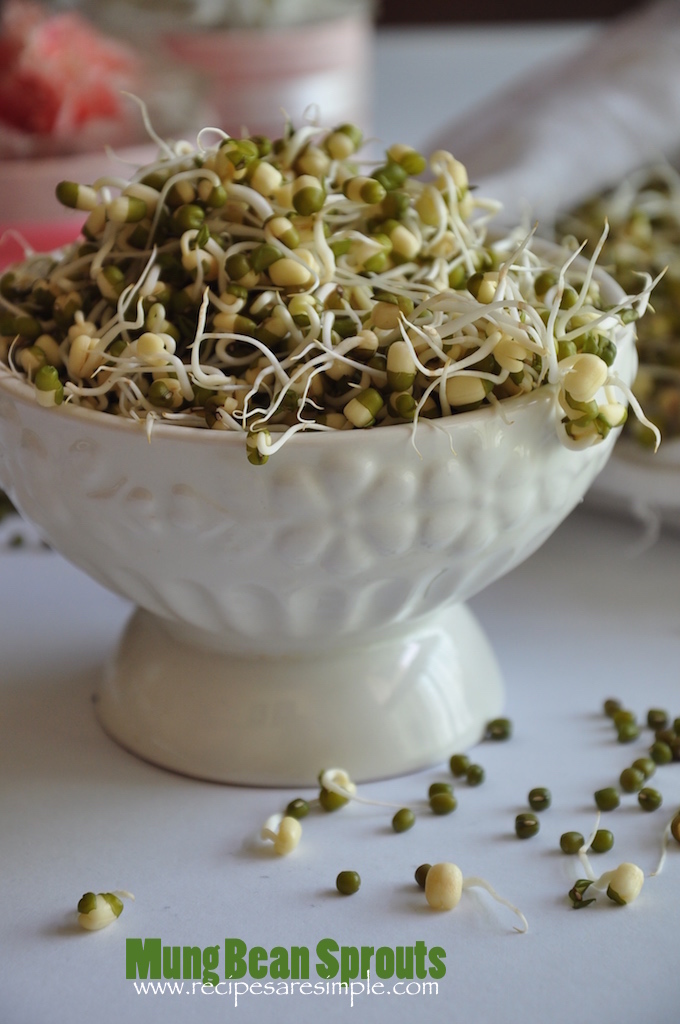 How to Sprout Mung Beans
Sprouted Mung Beans are a good source of minerals such as iron, potassium, folate and vitamin C. They are also a good source of protein. Often some of the most nutritious foods like Beans, cause flatulence and bloating. However sprouting these beans reduces the flatulence. Great to toss into Salads or Light Stir Frying. I am trying to incorporate this into my diet to increase my iron intake. The low calories are a great plus. Although Sprouted beans and Mung Beans are available in the supermarkets, nothing beats the freshness and flavor of making your own.  Today I'm sharing how to sprout mung beans, the way I do it at home. I learnt this in primary school and its a great method.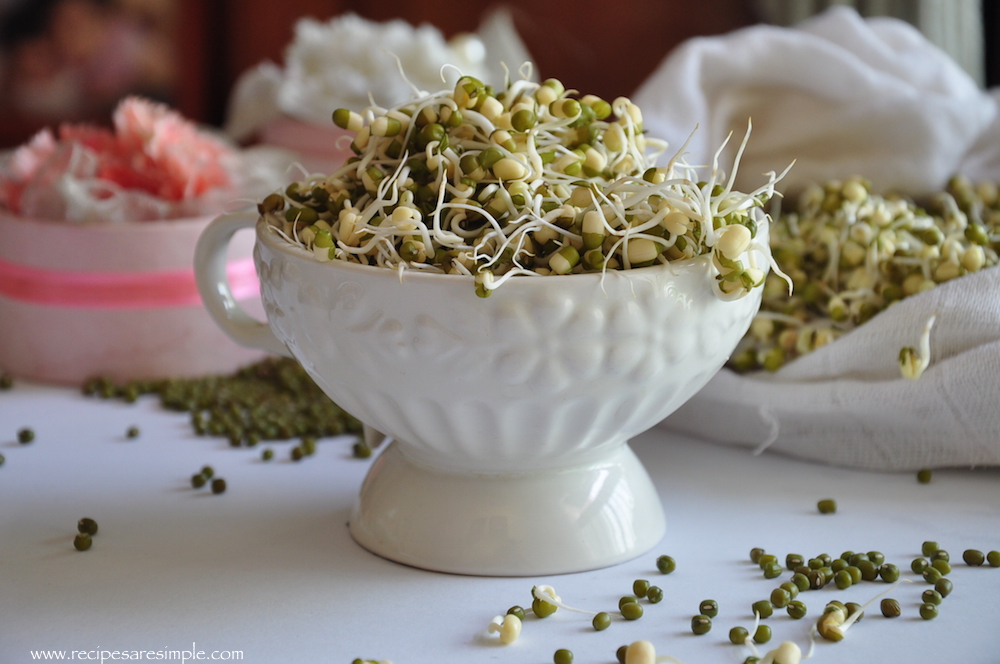 You are here: Home > Vegetarian  > How to sprout Mung Beans
 

Recipe Name: How to Sprout Mung Beans

Author: Shana c/o Recipes 'R' Simple

Soaking time: 24 hours

Resting Time: 24 hours

Yield: A large bowlful of Mung bean sprouts
How to Sprout Mung Beans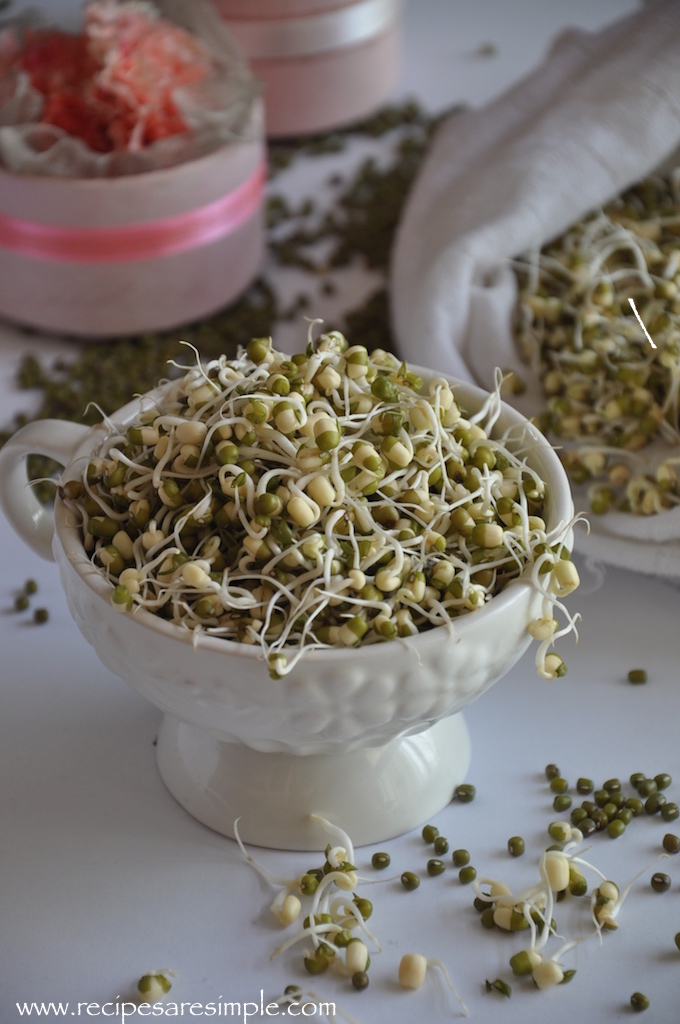 Ingredients:
½ – 1 cup mung beans  according to needs

 water for soaking

you will also need a large piece of muslin cloth
Method:
I like to start in the Morning on day 1.
Pick your mung beas, removing any stone or dirt.
Rinse thoroughly.
Add to a bowl and cover with cool water.
Cover and leave in a corner of your kitchen.
Morning of day 2 : Discard the soaking water.  Rinse again and leave drained for 10 minutes.
Soak a Muslin cloth and wring it well  (tightly) to remove excess water.
Place the soaked mung beans over this cloth in a wide basin.
Wrap the cloth, twisting its ends to make a tight bundle. Leave it in the basin somewhere when theres a little light.
Morning of day 3: Your bean sprouts are ready.
In some cases you may need extra time depending on temperature. Once the beans have sprouted to your desire, Place them in tupperware and store in the fridge.
Use in salads or stirred as desired. Keeps well unto 4 -5 days, refridgerated.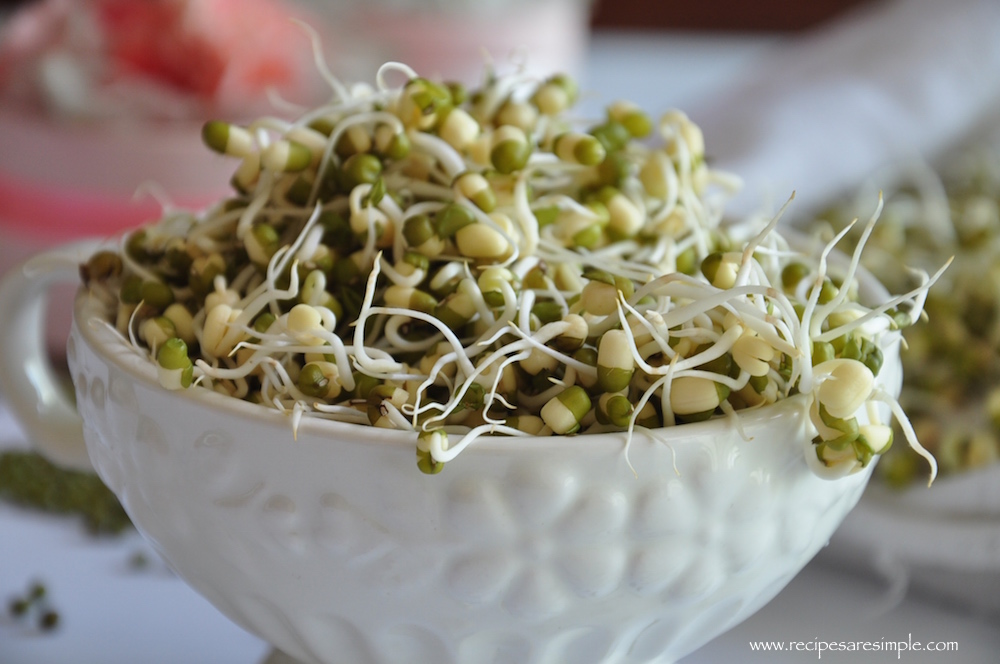 How to Sprout Mung Beans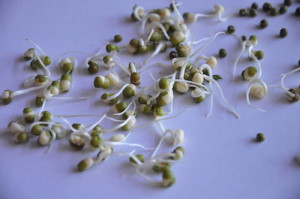 Key Ingredients: Mung Beans, Water
Let us know if you tried it – How to Sprout Mung Beans . Comments from you provide motivation to keep up the driving force behind this blog, bringing you more delicious and perfected recipes regularly. Please do leave a comment. We love to hear from you.