14 February, 2013
Chicken Tikka – Home made and Delicious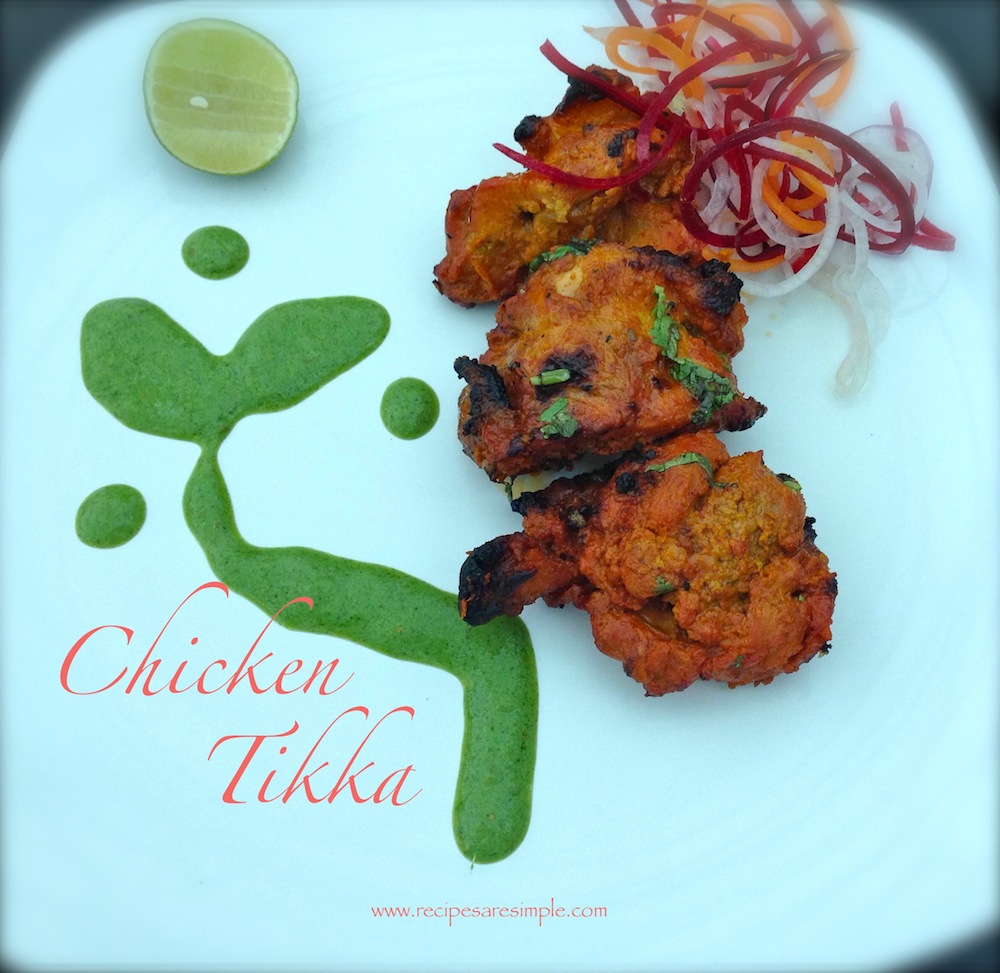 This is the Most Delicious Chicken Tikka recipe. Believe it!  Delicious Tikkas can be made at home without the stone oven (Tandoor). These delicious skewered chicken kebabs are marinated in thickened yoghurt and spices. The outcome is tender, succulent and SIMPLY irresistible.
You might also like the Malai Tikka Kebab Recipe.
Chicken Tikka – Home made and Delicious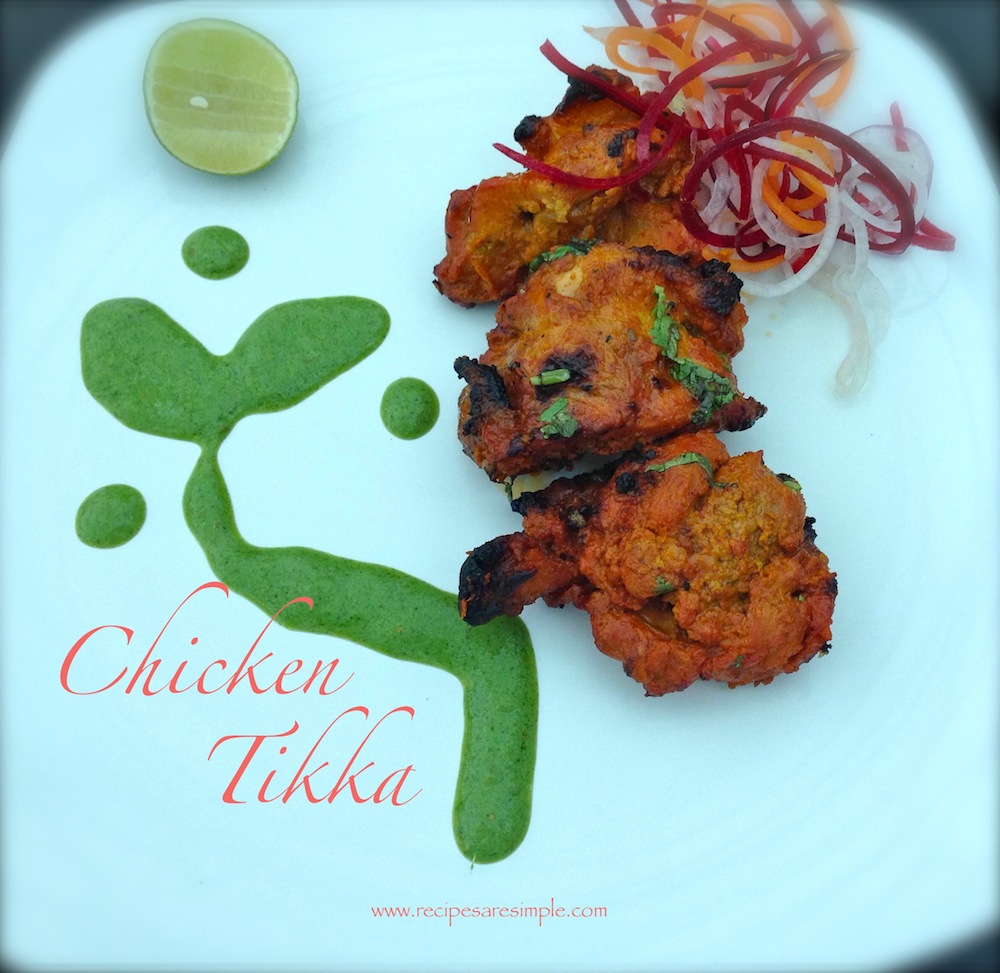 You are here: Home > Chicken Dishes > Chicken Tikka
 

Recipe Name: Chicken Tikka

Recipe Type: Chicken recipe

Author: Shana c/o Recipes 'R' Simple

Marination / Resting time: 3 hour 20 min
Key Ingredients: Chicken, Yoghurt, Ginger, Garlic, Spices, Lime, Mustard Oil, Salt
Let us know if you tried it!


 Thanks for visiting www.recipesaresimple.com