14 April, 2014
How to make Dulce de leche from sweetened condensed milk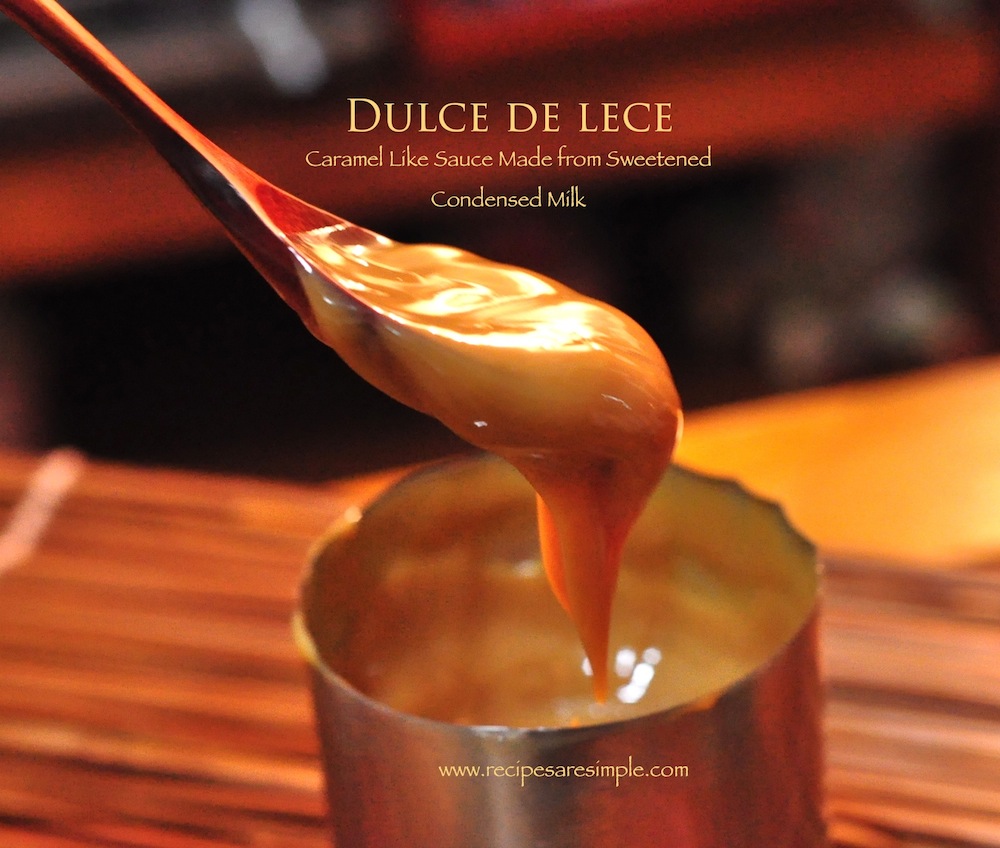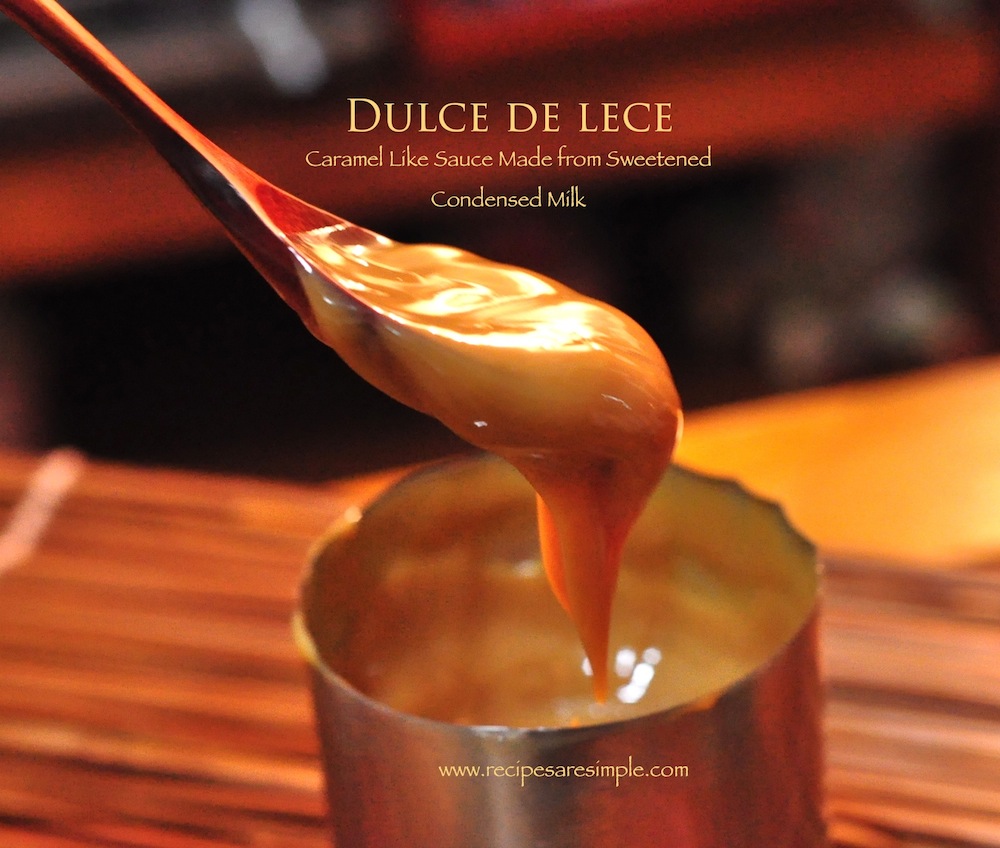 How to make Dulce de leche from sweetened condensed milk
-style-span" style="color: #fa2d62;"> 
Dulce de leche is a Caramel Like Sauce/ Confection that is made from the slow caramelization of sweetened milk.
The texture and favor of the milk is changed through the caramelization to a  create a delectable, rich sauce similar to caramel, yet packing a creamier more luscious taste. Here we use a can of sweetened condensed milk to make this sauce easily at home, although it takes some time.

How to make Dulce de leche from sweetened condensed milk
Recipe Type: Dessert – Confection

Author: Recipes 'R' Simple

Prep time: 0

Cook time: 2 hours 30

Total time: 2 hours 30

Serves: 6

Ingredients:
1 can of sweetened condensed milk (UNOPENED – do not open)
water  for boiling – as required.
Method:
 Bring a large pot of water to boil. There should be enough water to completely submerge the can of condensed milk.
Peel off the label/ wrapper of the condensed milk can.
Ensure there are no dents, scratches or rust on the surface.
Gently lower the can into the boiling water. Lower the can on its side

(Sideways as opposed to standing)

Make sure the water level is above the can.
Boil some water in a kettle and keep on stand by. Use this to top up the simmering water whenever the water level goes down.
 Important: Remember the can MUST BE SUBMERGED at all times, Cooking the can dry can cause the can to burst.
I recommend using your induction cooker/ hot plate if you have one. This allows you to control the temperature and maintain a steady simmer. It also let's you know when the water level goes down by beeping off. I believe most induction cookers have this feature. So it's really safer and easier then on the stove top.

If you are cooking on your stove, do not boil on high and keep an eye on it, topping up the water level as required.

Cover the pot but make sure the water is not boiling over. If it does, you can partially cover the pot with the lid by keeping the lid tilted.
Cook for 2 ½ hours.  Remove the can gently from the water and place to rest till it is COMPLETELY cooled.
(It should no longer be warm)
Use a can opener to reveal that luscious creamy Dulce de lece!
Use to drizzle over desserts or in a Banoffee Pie.
How to make Dulce de leche from sweetened condensed milk
Try it and let us know – How to make Dulce de leche from sweetened condensed milkost name.
Notes: 
 You can make more than one can at a time in a big pot and you can leave unopened in the fridge. It will last for weeks.
The dulce de lece thickens and reduces the longer it cooks. Try 3 hours fore a more toffee like caramel sauce.