16 October, 2013
Tasty Home made Dosa and Dosa Batter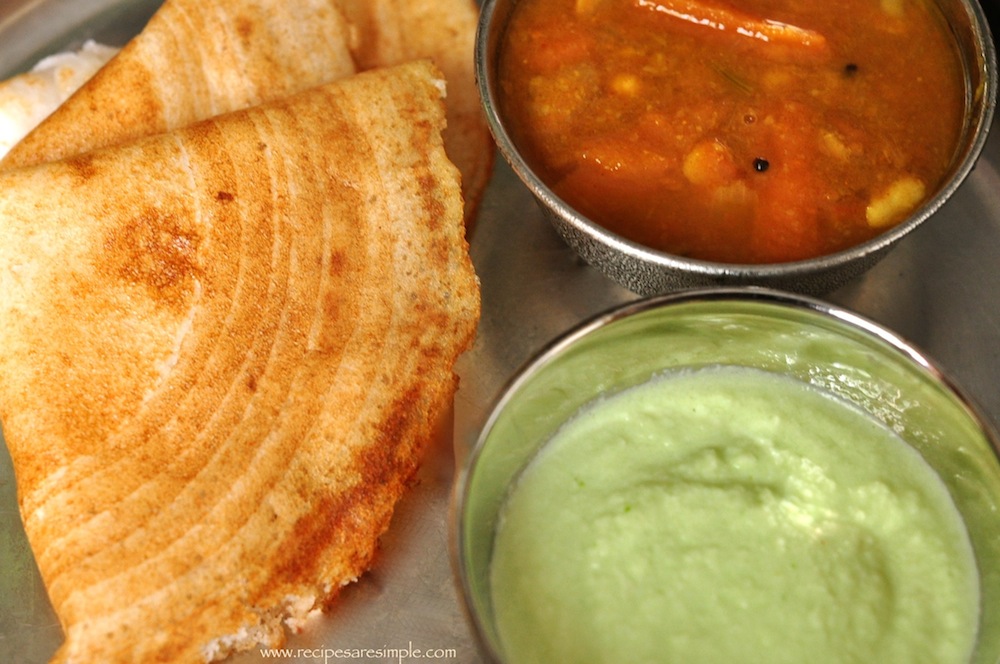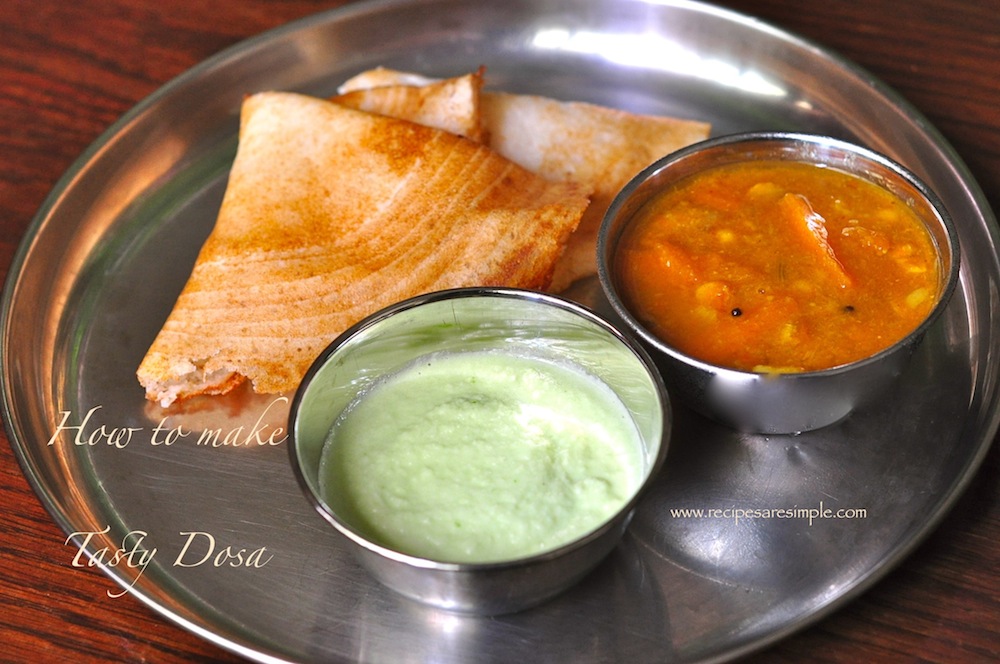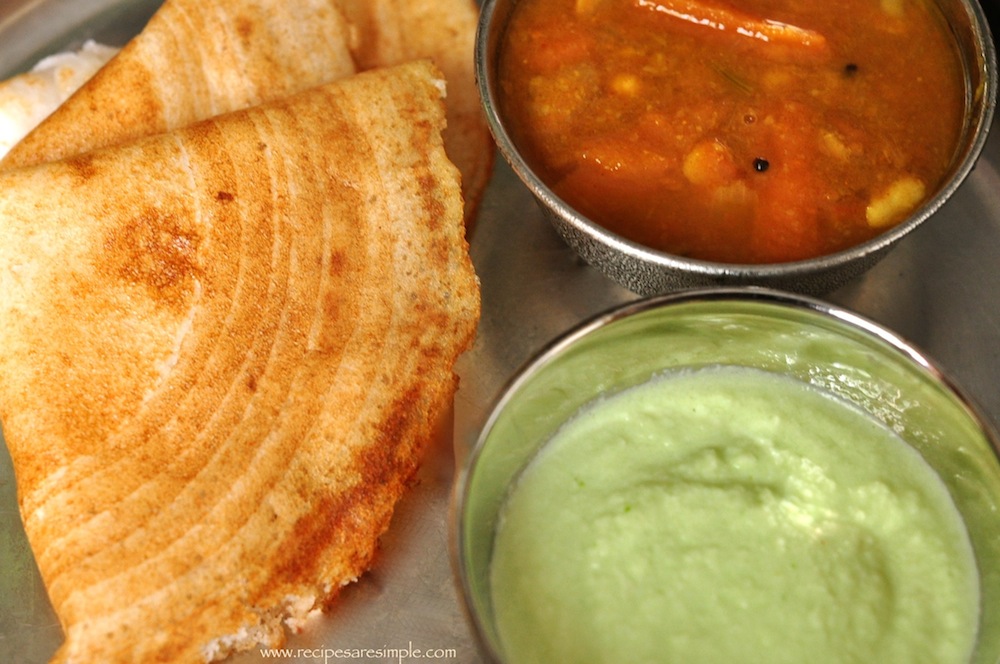 Tasty Home made Dosa and Dosa Batter 
Crisped , ghee  or butter scented dosa is hard to resist! This Southern Indian Breakfast dish is hugely popular worldwide.
Tasty Home made Dosa and Dosa Batter  is not hard to make. Once you know what type of rice to buy to make the batter and master the act of roasting these breakfast delights. I am teaching you how to make dosa the way I make them at home. They turn out really crisp with just the right amount of softness. I also mention how to make them with rice flour, for those who cant find the rice. You will need a non stick flat pan/tawa and a rounded ladle to pour the batter and swirl it around in the pan. Have fun learning how to make Dosa!

How to Make Dosa and Dosa Batter
Prep time:
Cook time:
Total time:
Ingredients: This is a relatively small amount of batter for a family of four. You can double the recipe as required.
½ cup parboiled rice, sold in stores as 'IDLI Rice'
½ cup ponni rice
½ cup urud dal/ black gram dal
1 pinch fenugreek seeds
¼ cup cooked white rice (thai or jasmine)
salt to taste
ghee, butter or oil for brushing
Using Rice Flour:
2 cups fine rice flour
¾ p urud dal / black gram dal
¼ tsp fenugreek

powder

Salt & ghee as required




Method:
Soak the rice around noon so that you may grind them to make the batter in the evening, for breakfast the next day.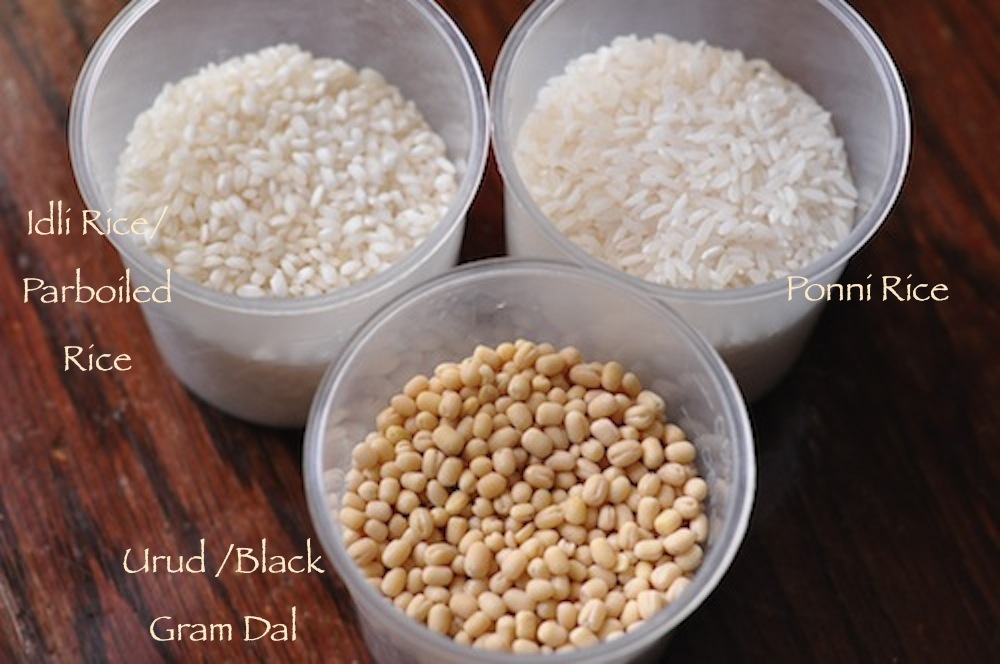 Wash both the raw idli rice as well as raw ponni rice well and soak in plenty of cold water for4-5 hours.
Wash the urud dal seperately. Good quality urud dal produces natural foam when washed. Wash till water runs clear. Add the fenugreek seeds to the urud dal. Then soak in plenty of cold water for 4-5 hours.
Grind the rice first till smooth. Do not use all the water used for soaking the rice. Add just enough so that it grinds smoothly.
Now add the soaked dal to the blender/mixer, and again just enough of the soaking water to grind till you get a smooth batter.
Next add the cooked white rice and blend till smooth again.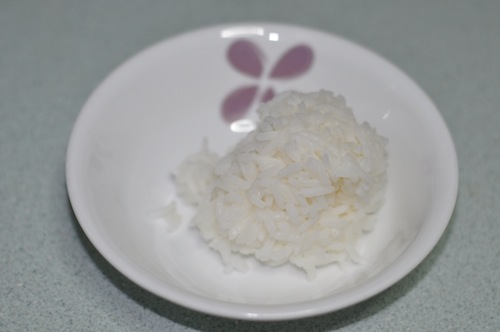 The batter should be very silky smooth, not too thick, not watery. We will add water when it is time to cook the dosa. Grinding will take approximately 20 minutes altogether. You can use a wet stone grinder if you have one or a good strong blender!
Add the batter and salt to taste to a tall container with a lid. (Needs space for rising)
Mix well with  your clean hands (body heat helps the fermentation process). Cover with a lid – Do not use a tight fitting lid during the fermentation process. In cooler climates, Pre-heat oven at 400F, leave it on for 5 minutes,  then turn off the oven. Now place the batter inside, close the door and let it ferment.
Next morning, the batter should rise almost 2 inches high with tiny bubbles. Do not stir right away. Remove the portion you intend on making on the day and place the remainder in an airtight container in the fridge.
Store in refrigerator for upto a week. Do not add salt, if you intend to keep the batter for long time.
Use a large ladle to stir and spoon out around 1/3 cup batter at a time.
Heat your non stick pan or cast iron pan for dosa. Its hot enough when you sprinkle a few drops of water on it and it sizzles away instantly.
(Note that non stick does not require greasing and too much grease can cause the batter to run around without attaching to the pan)
Cast iron Pan is recommended for dosa making. In this case, you can brush some ghee/oil  with a paper towel before making each dosa.
Once the pan is hot and ready. Take one ladle of batter ( about ½ cup) and pour into the centre of the pan in one.
Allow to set for a few seconds. Then, starting at the centre, with the back of your ladle make swirling, spiral motions from the inside of the pan to the border, without going over one spot twice.
You will have spread the batter evenly over the pan now into a nice circle.
Drizzle ghee/butter or oil all around the edges of the dosa. And a little in the centre.
Keep watching on a medium heat. when the sides look golden, gently lift with a flat spatula starting on one side and gentley lifting up the dosa from all sides without tearing.
(On a seasoned pan, this will be very easy to do)
It should be golden brown on the bottom. Lift and flip and cook the second side till crisped to desire.
The second side will not be as golden as the first.
Fold or roll the dosa (if desired) while they are still hot. They will not keep their shape once cold.
Serve as they are made to your family. My mother would keep making them and filling our plates as we finished them. She would always eat last. As I do now. Love you Mom.
Serve with Sambar AND/OR Coconut Chutney.
 Using Rice Flour:
Soak the dal 6 hours.
Grind with just enough water to make a silky smooth batter.
Mix the rice flour winto this batter adding just enough water again to make a silky batter.
Add salt, fenugreek powder. Mix well.
Leave overnight or 8 hours+
Continue steps for Dosa, as above.
Tasty Home made Dosa and Dosa Batter 
Did you enjoy our Dosa and Dosa Batter ?
A few notes on buying the raw rices:
Ponni is a specific name of the rice. Smaller grained rice, good for eating. It is avalable as parboiled or Raw.
Parboiled does not mean it is ready to eat. It is still raw, just has been partially steamed and then dried.
Raw means its comes straight from the paddy,prepared by removing the  outer husk and the layers of bran are milled away until the grain becomes white. No boiling has taken place. For cooking this variety f rice it's approximately 3 cups water for 1 cup of rice.
Idli Rice/ Parboiled rice: Parboiled rice sold in shops as IDLI Rice is treated with a special steam-pressure process before milling. Grains are soaked for several hours. Afterwards they are steamed, dried and then milled to remove the outer hull. Water-soluble vitamins and mineral salts are spread throughout the grain, making it the most nutritious. Because of this special steaming process the rice tends to look pale yellow with brown spots.
Boiled rice or Fully boiled rice: Again, rice sold with this label is not ready to eat. It just means that the grains have been soaked for longer (8-10 hrs), then pressure steamed and hulled as for parboiled rice.
Adding salt: About ½ teaspoon for one cup of dry ingredients (rice & dal) plus more according to taste. Adding enough salt is important for proper fermentation.
Cold Batter: If using batter from the fridge, leave outside to reach room temperature for good results.
Experiment: with various varieties of rice till you get your favorite blend. I have given you mine.
 Add chana dal (soak 1 ½ Tbsp of channa dal with every ½ cup of urad) for super crispy, golden, restaurant style dosas.
Add Chick pea flour/ Besan in very tiny quantities to the fermented batter to make the Dosa super golden n color.(so little that it is not noticeable)