29 January, 2016
Homemade Hot Chocolate Mix Recipe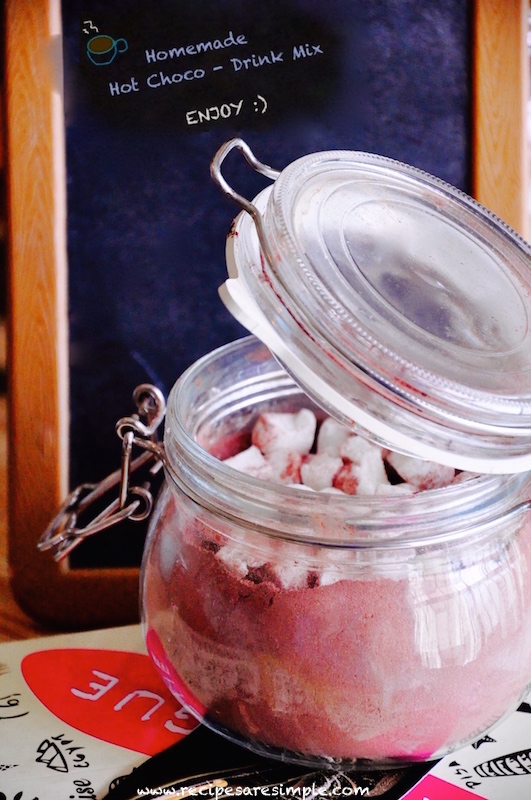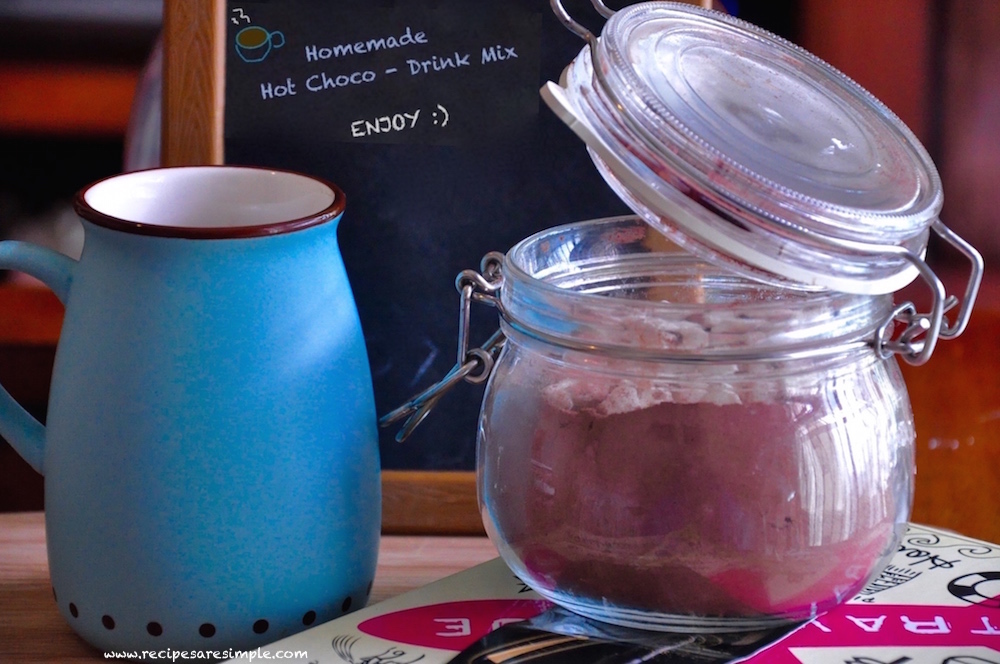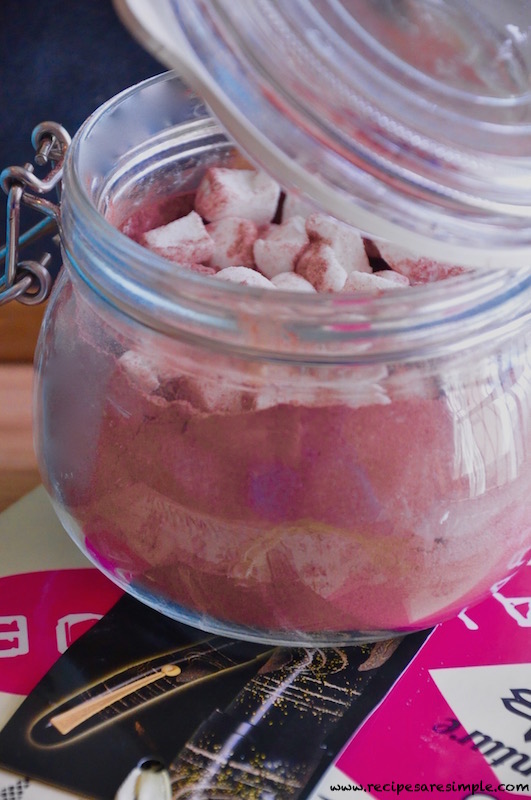 Homemade Hot Chocolate Mix Recipe – DIY Choco-mix
Homemade Hot Chocolate Mix Recipe for when the weather is as cold as it is at the moment in many parts of the World. Nothing like a good old CUP'A HOT CHOCOLATE!  What's more, you really mustn't buy those Hot Chocolate Drink Mixes from the store.. Have you ever read the ingredients?!
You can make your own mix and store it in Airtight Jars.  Add mini-marshmallows or mini choco-chips to the mix and everyone gets a little surprise in the Hot Cocoa! Now don't we all love a surprise or two?
This is the perfect Gift Recipe as well! Make up a couple of Jarfuls. Add some ribbon and pretty labels. Perfect for some special friends! A big thanks to Flore Catanaoan, for the recipe idea!
Homemade Hot Chocolate Mix Recipe – DIY Choco-mix
You are here: Home > Drinks And Beverages  > Homemade Hot Chocolate Mix Recipe - DIY Choco-mix
 

Recipe Name: HOMEMADE HOT CHOCOLATE MIX RECIPE

Recipe Type:  Drinks/ Drink Mix

Author: Shana c/o Recipes 'R' Simple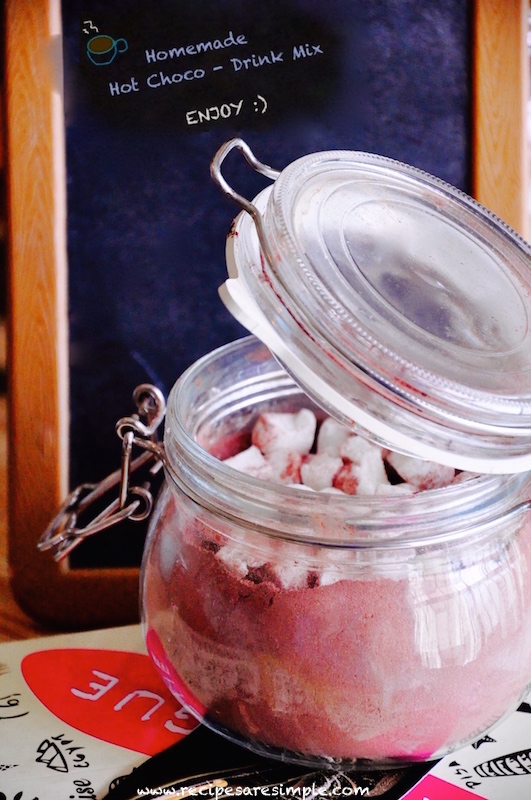 Ingredients:
½ cup cocoa powder – dutch processed preferred
½ cup non dairy milk powder  (see note)
¾ cup powdered sugar
¹/3 tsp salt
2 Tbsp
2 Tbsp mini chocolate chips
3 Tbsp mini marshmallows
Method:
Add the Cocoa powder, powered sugar, non dairy milk powder, salt and corn starch to a food processer.
Process till thoroughly mixed. (Using a food processed help to get a light and evenly textured drink-mix. You can use a grinder jar as well, just stir a few times)
To serve – Add 3 Tbsp or so to a mug. Add Hot milk or Water if you like less milk.
Homemade Hot Chocolate Mix Recipe – DIY Choco-mix
I prefer to use Non Dairy Milk Powder.
If you use milk powder, make sure to use a very clean smelling like Anchor –  and not the yellowish milk powders, that have a more pungent smell like Nido.
Add natural flavorings like coffee, mint, cinnamon for an extra oomph.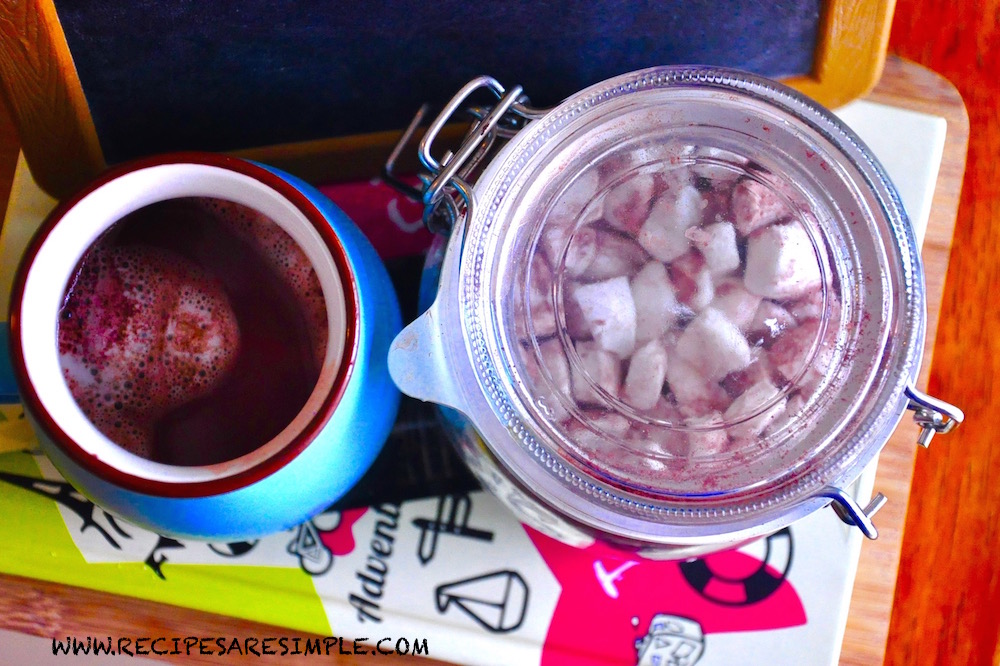 Key Ingredients: Cocoa powder, Confectioners Sugar, Non- Dairy Milk Powder, Salt, Corn Flour, Chocolate Chips, Mini Marshmallows.
Leave a comment if you tried – Homemade Hot Chocolate Mix Recipe – DIY Choco-mix. Comments from you provides motivation to keep up the driving force behind this blog, bringing you more delicious and perfected recipes regularly.  Help us to Keep On Keepin' On (: !