26 March, 2016
Homemade Burger Buns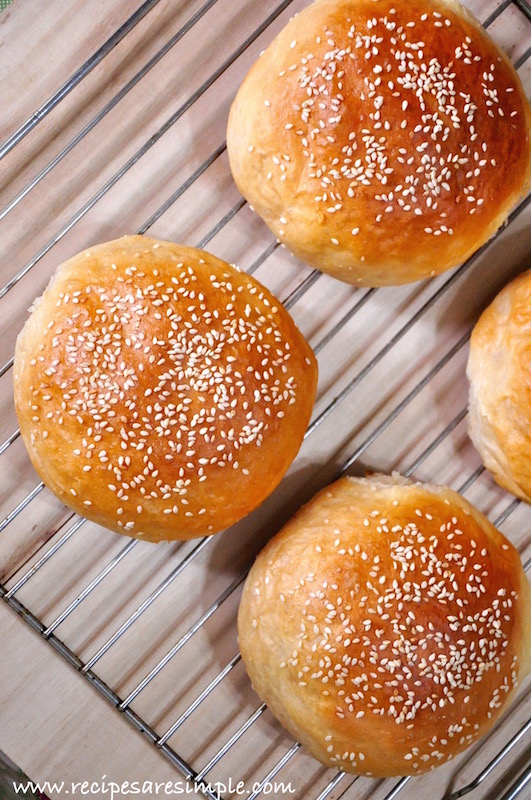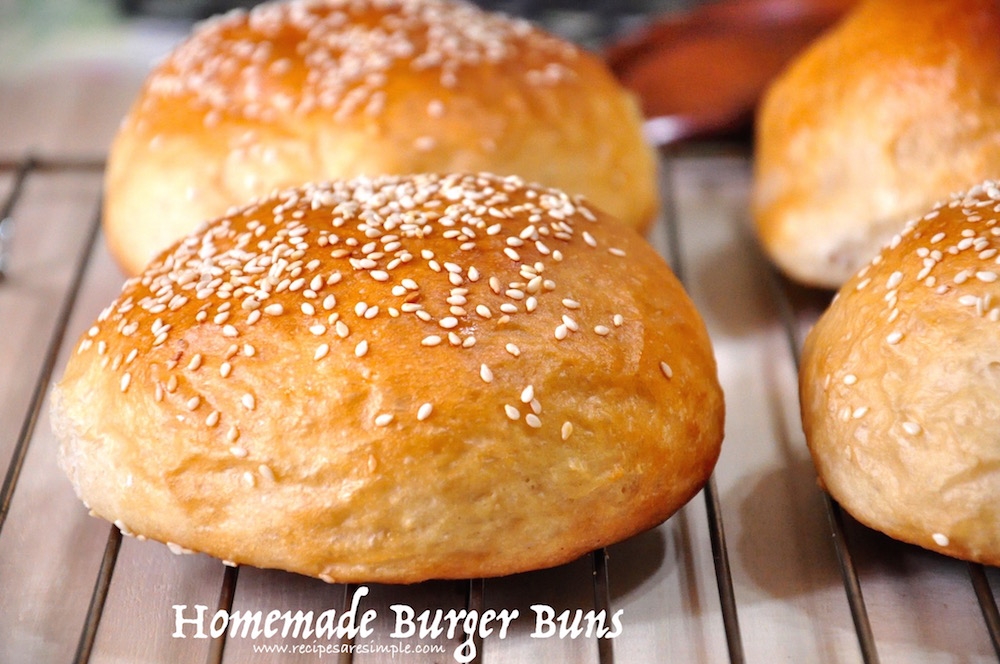 Homemade Burger Buns
Home Made Burger Buns. You know they really aren't that hard to make. Even if you are new to bread making. Most of the hassle lies in the waiting for the dough to rise. I have made these buns over a dozen times, and they have never failed. I made them in different sizes. With and without sesame seeds, because Nunu is allergic to sesame seeds. The girls like these buns freshly baked with butter too! The buns are soft and chewy with the perfect crumb.
And here's how my Burger looks, homemade bun and all.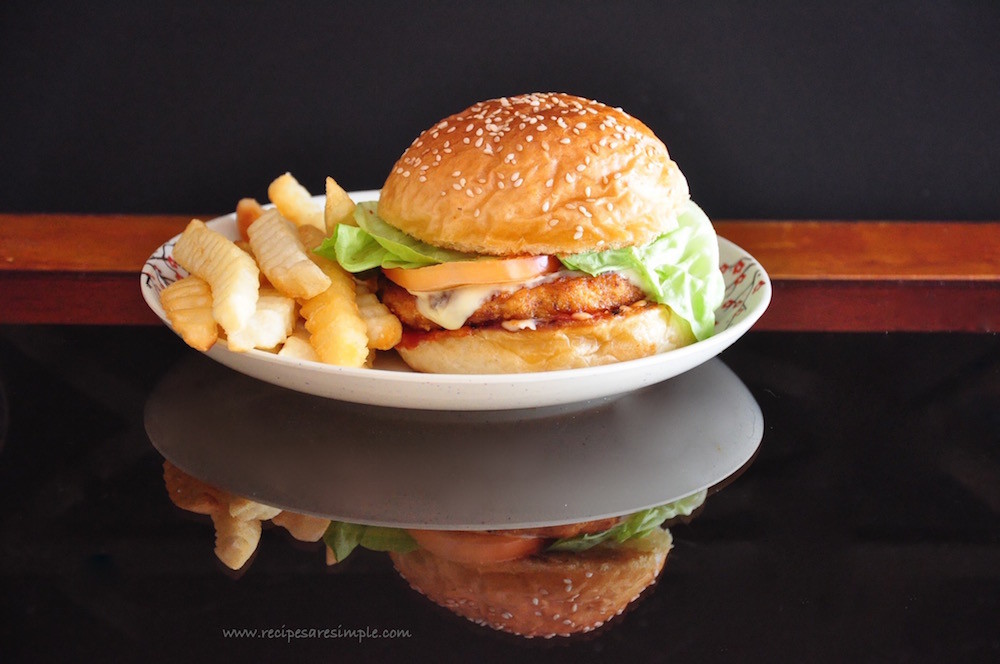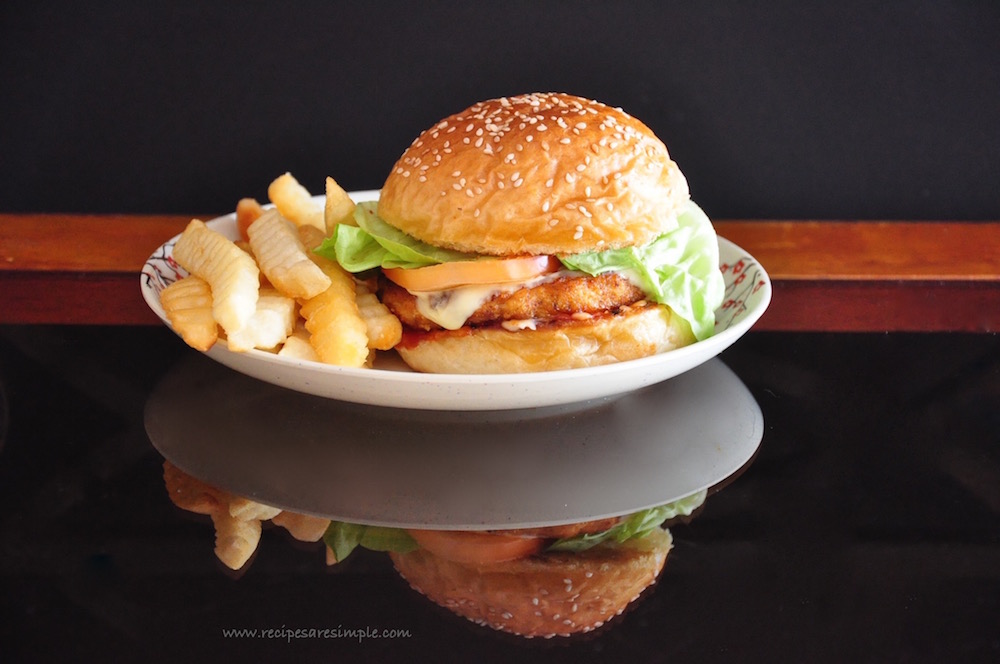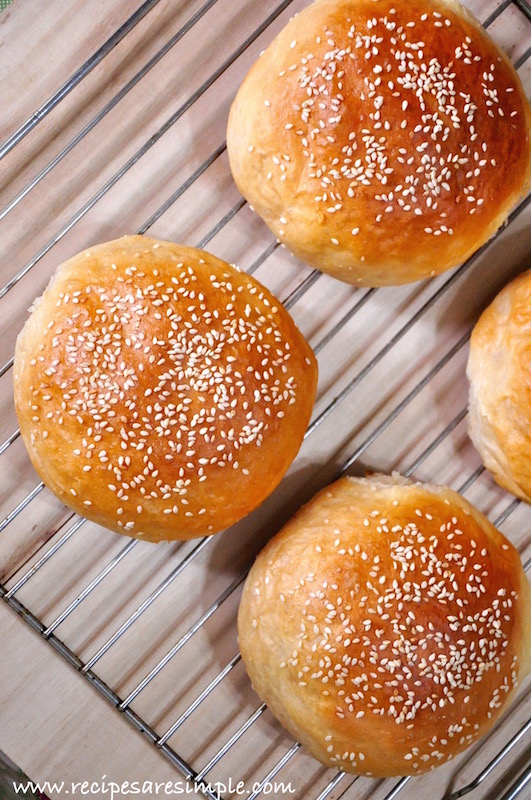 Homemade Burger Buns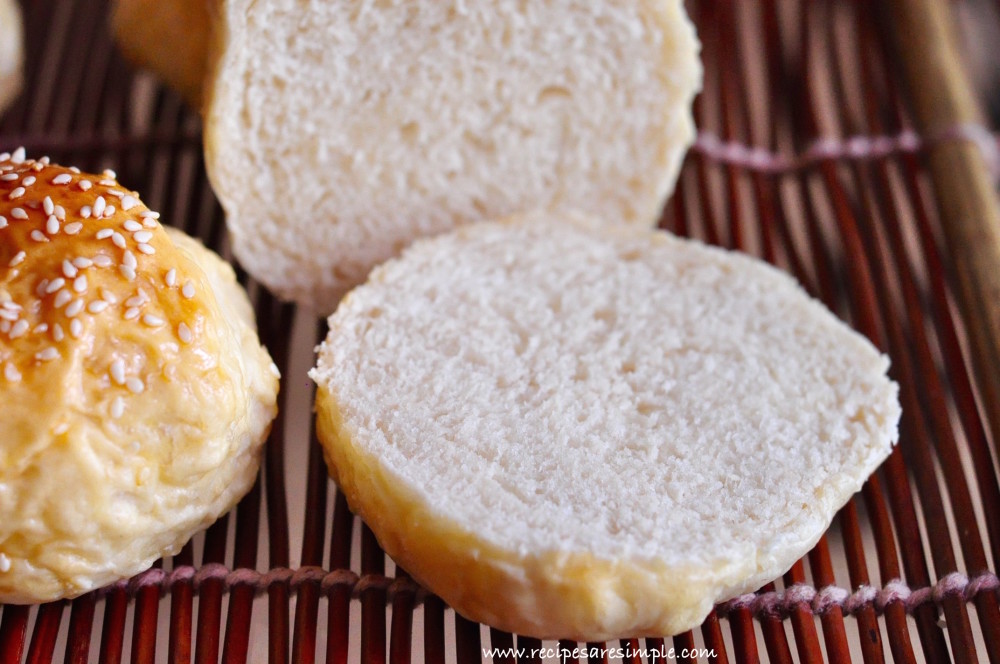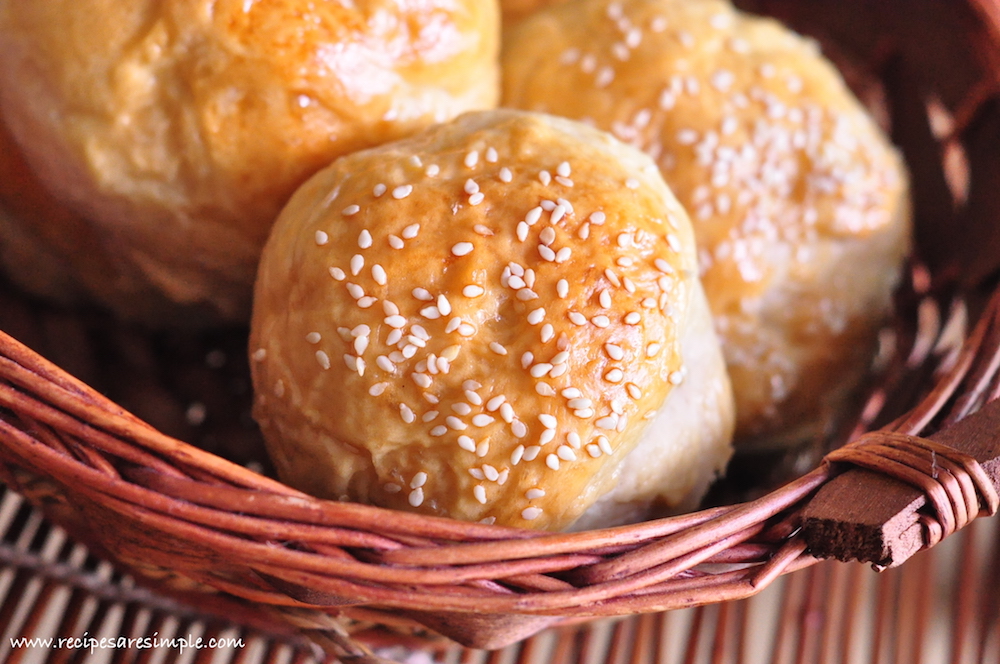 You are here: Home > Breads & Breakfast  > Homemade Burger Buns
 

Recipe Name: Homemade Burger Buns 

Author: Shana c/o Recipes 'R' Simple

Inactive time: 1 hour 30 min
Ingredients:  This recipe yields 4 Burger Buns – Double as necessary




250 gms plain flour
50 ml skimmed milk / low fat milk
70 ml water
2 ½ Tbsp sugar
a little less than ½ tsp salt
1 ½ tsp instant yeast
3 Tbsp sunflower or vegetable oil
1 egg white, whisked – optional, sesame seeds – optional
Method:
Warm the milk and water together. Add the yeast and sugar. Stir and allow to 'prove' for 15 minutes. The mixture should be very frothy.
Add this yeast solution to bowl containing the flour, salt and oil.
Mix at first with a wooden spoon till the dough holds together. Continue to knead by hand for 15  minutes till you get a nice bouncy dough. You can also use the hook attachment of your mixer.
Now add the margarine or shortening and knead again, till the dough becomes uniformly glossy.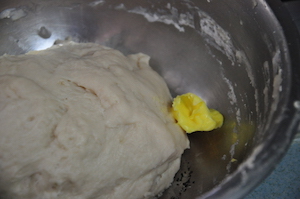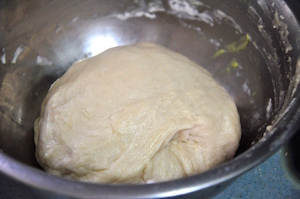 Leave in a draft free area covered, till doubled in size . About 1 hour.
Knock down the dough and divide into 4 equal portions.
You can weigh the dough  and divide them equally using a scale.
Roll each ball and stretch gently to get a smooth surface. Pinch the bottom  and smoothen the crease as much as possible.  Lay the buns, seam side down, with enough space between them to allow for rising.
It's a good idea to place the buns directly onto the baking tray, lined with greaseproof sheet.
OPTIONAL: You can make foil rings to make the buns rise vertically, this will take some practice to get the foil rings the precise diameter to achieve the desired bun size. If they are too small, they will act as a constraint and peeling them off might ruin the shape of the risen bun.
Place the buns on the baking tray lined with baking sheet.
Brush with egg wash. (This is optional and gives us a slightly glazed bun).
Sprinkle some sesame seeds, if desired
Cover the buns placed on the tray with a large inverted bowl/basin, to prevent any drafts.
Allow to rise for another 30 minutes.
Preheat the oven 5 minutes before baking to 220 ºc/ 428 º F.
BAKE on an oven rack that is closer to the bottom heat source than the top, also with some space below the rack to place the ice tray later.
1o minutes into baking, add a few ice cubes to the oven in a small dish below the baking tray. Continue for the 5 more minutes. (15 minutes total).
The buns should be nice and golden and they will feel 'tight' to the touch.
Remove from oven and cool oven wire rack. Cool completely. They will soften up as they do so.
Homemade Burger Buns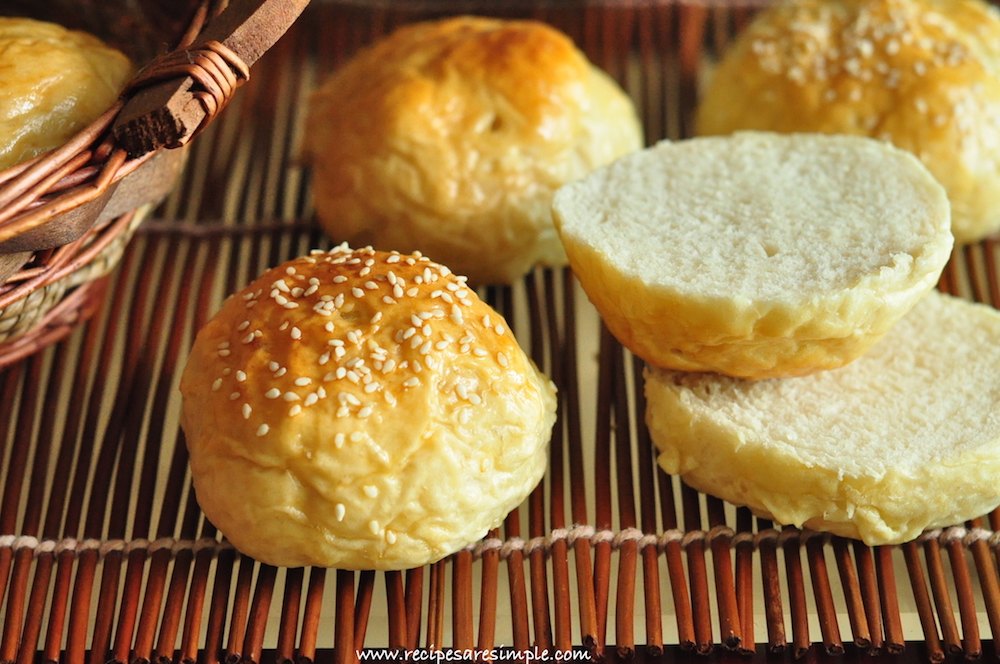 I have used margarine and vegetable shortening for these buns on separate occasions, I found, I preferred the vegetable shortening. It has less of a scent and yellow color. The results were otherwise the same.
Key Ingredients: Flour, Sugar, Yeast, Salt, Margarine or Vegetable shortening, Eggwash (optional)
Do leave a comment if you tried the recipe- Homemade Burger Buns .