29 March, 2016
Homemade BBQ Sauce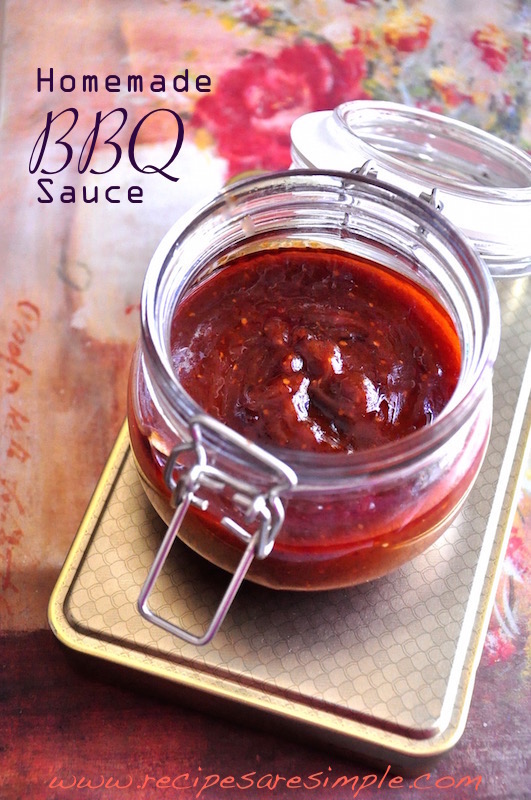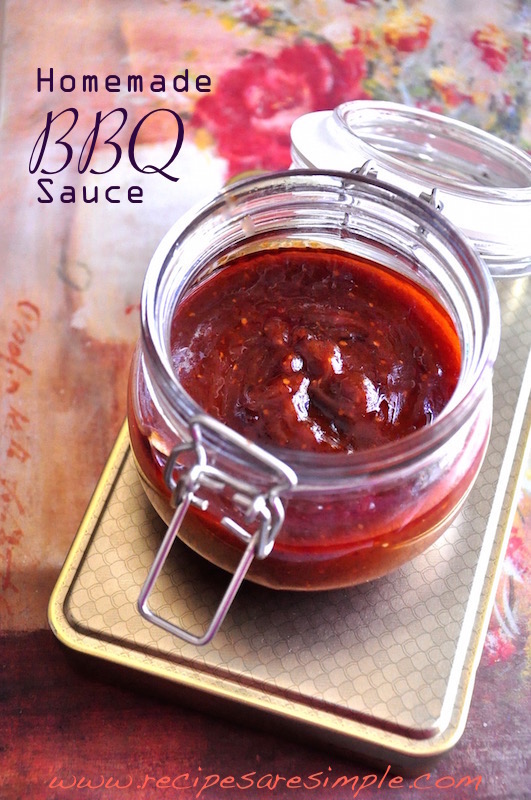 Homemade BBQ Sauce
This Homemade BBQ Sauce is great to use in your burgers, burritos or with your grilled meats. If you find the store bought BBQ Sauce, too strong or pungent and sometimes bitter for your taste, try this home made recipe. Great as a sip for nuggets and fritters too.
Homemade BBQ Sauce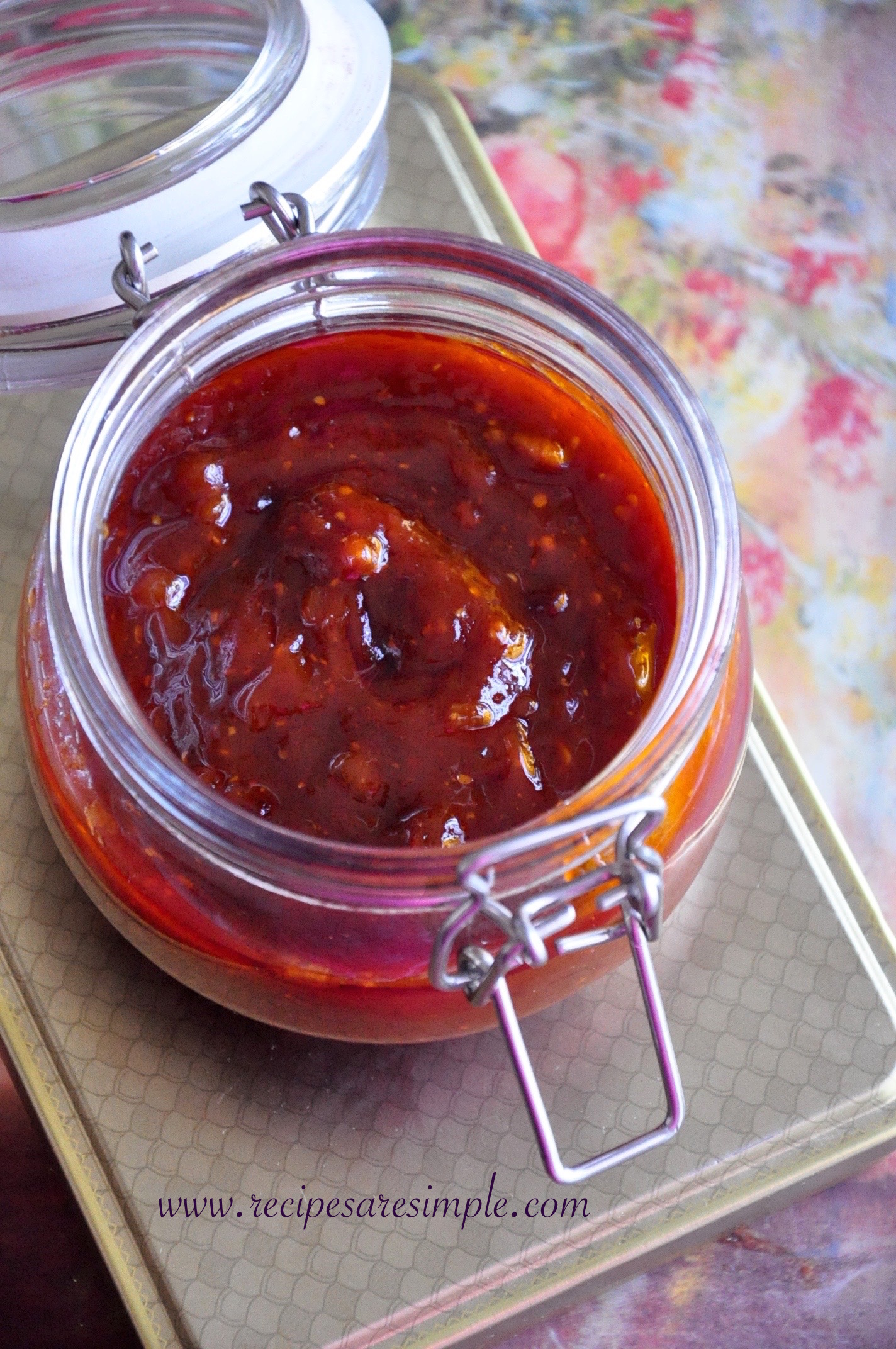 You are here: Home > Basics  > Homemade BBQ Sauce
 

Recipe Name: Homemade BBQ Sauce

Recipe Type: Dips & Sauces

Author: Shana c/o Recipes 'R' Simple
Ingredients:
1½ cup ketchup
¼ cup olive oil
½ cup water
2 Tbsp Worcester sauce
2 tsp liquid smoke – optional , I used MESQUITE  liquid smoke.
1 bay leaf
1 tsp chilli powder
1 tsp dry mustard powder(yellow)
¼ cup finely diced onion
1 clove garlic, miced
3 Tbsp brown Sugar
½ tsp salt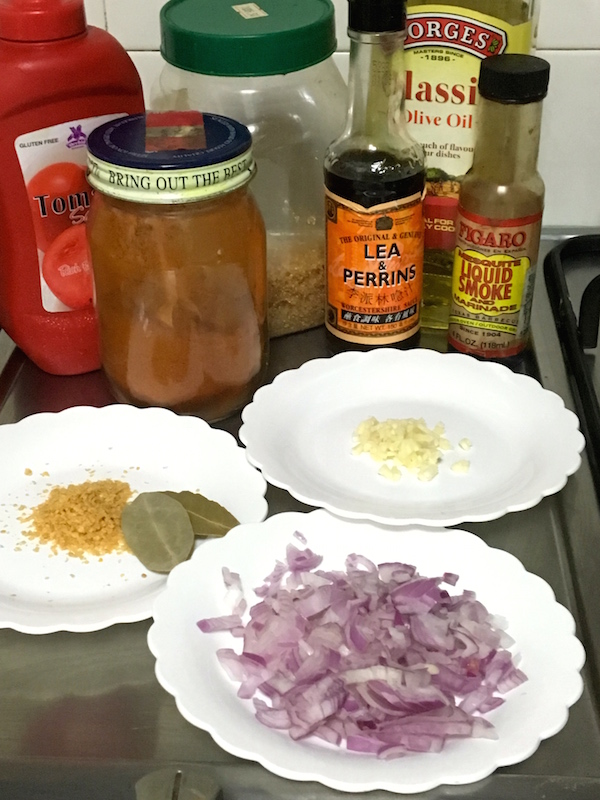 Method:
Combine all ingredients for the sauce, in a saucepan and stir to mix.
Bring to a boil and then reduce heat and simmer for 30 minutes.
Wipe down sides of pan  with a wet silicone brush occasionally.
Allow to cool completely. You can remove any separated oil using an oil strainer, or simply pour off.
Store in airtight jar in the fridge.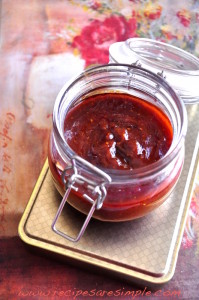 Homemade BBQ Sauce
To get a darker, BBQ sauce, change the brown sugar used. Try muscovado sugar or demerara sugar for darker sauces with more molasses flavor. Sometimes I add less ketchup to reduce acidity. Ground mustard is best, but if you don't have it add half the amount of prepared mustard.
Key Ingredients: Ketchup, Olive oil, Liquid Smoke, Worcester Sauce, Brown Sugar, Onion, Garlic, Salt, Mustard, Bay Leaves Water
Let me know if you tried the – Homemade BBQ Sauce . Leave a comment in the comments section below.