23 September, 2013
Home Made Naan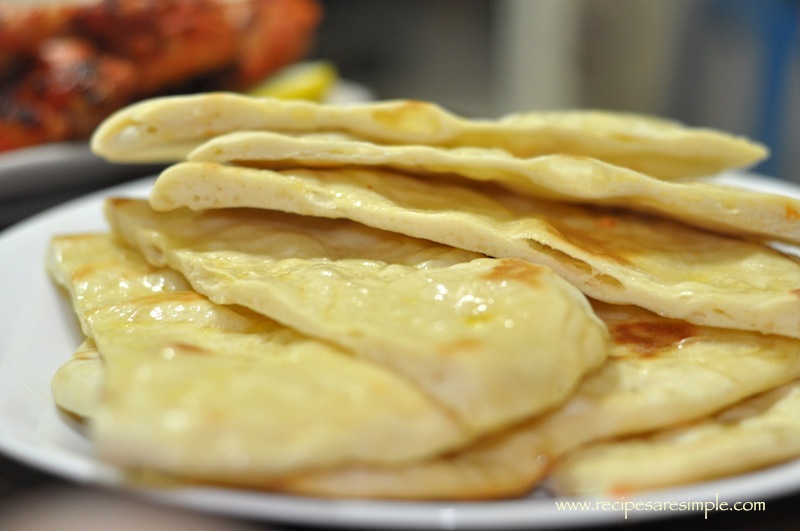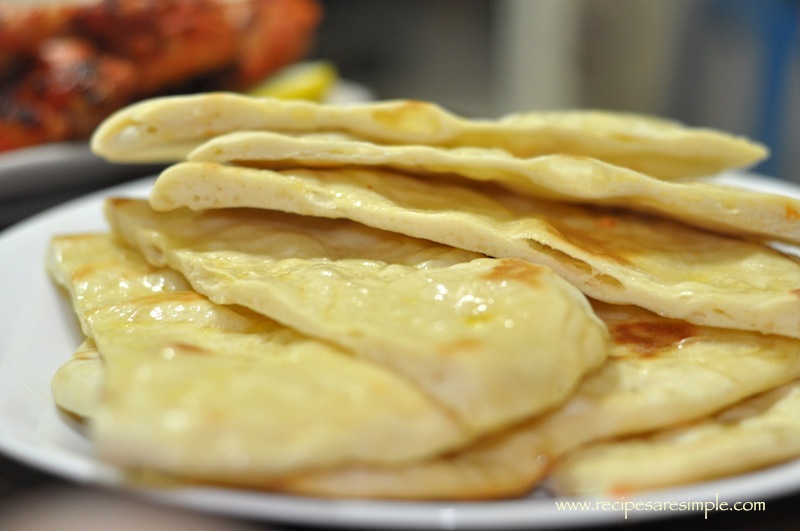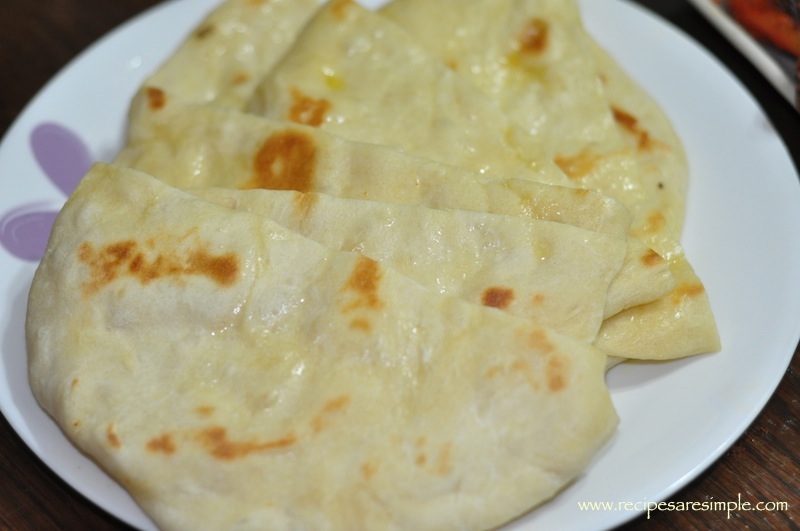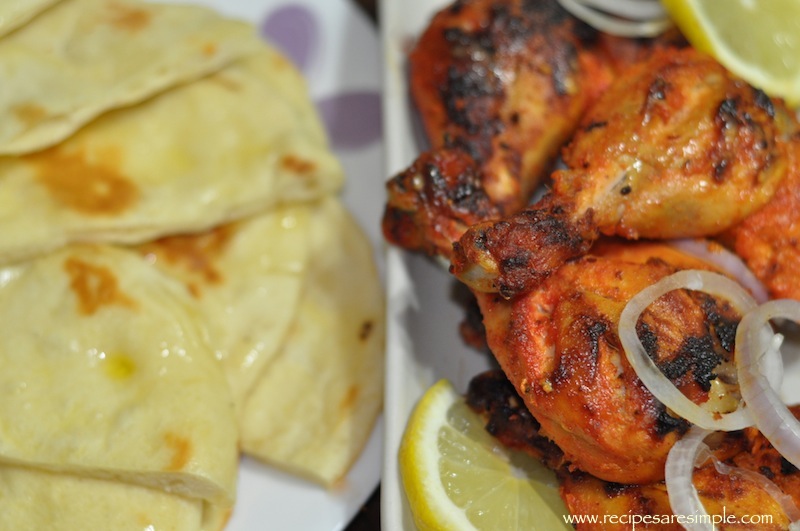 Home Made Naan

Look no further. The perfect solution to the home made Naan. Made in the oven, these Naans stay soft and.

Toss on direct flame immediately after baking for the Grill Effect.  Great even when re-heated the next day! Here's how I make em!

Excellent served with  Tandoori Chicken
Home Made Naan

Author: 
Prep time: 
Cook time: 
Total time: 
Ingredients:
4 cups Plain Flour
1  (leveled) tsp baking powder
½ (leveled) tsp baking soda
2 tsp sugar
salt to taste (abt ¾ tsp- taste to check)
1 cup milk +2 Tbsp yoghurt
1 egg
2 Tbsp oil plus more for greasing
Butter for spreading- Optional




Method:
Sift the flour, baking powder, baking soda and salt  2 times into a large bowl.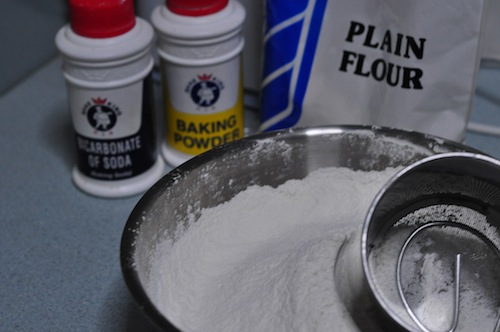 Mix together the yoghurt and milk in a cup and set aside for 5 minutes.
Add this to the flour along with sugar, egg and about 3 spoons of water.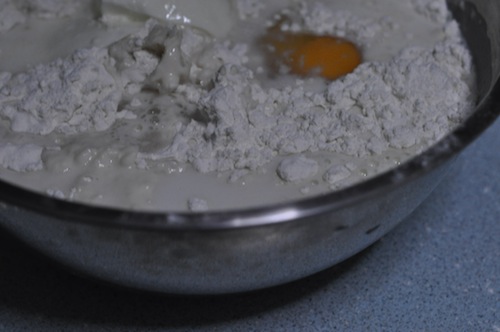 Knead gently till all the dry and wet ingredients combine to make a soft smooth dough.
Form into a single large ball and rub oil over the exposed surface.
Cover the bowl with a damp cloth. Leave for 1 hour.
Preheat oven to 200ºC/400ºF.
Place oven tray lined with foil in the oven. OR place a pizza stone in the oven to heat it up.
Divide the dough into 8 equal balls and leave on waxed/parchment paper.
One at a time, flatten into a 6″ circle.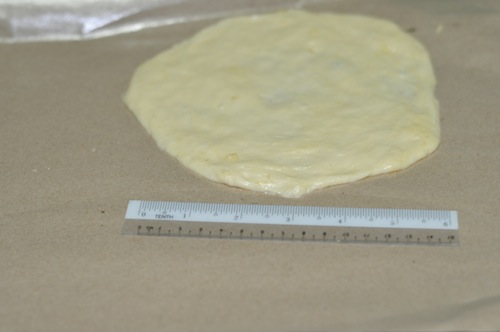 Pull one side as you lift to achieve a stretched out shape.
Place on the hot foil lined tray or stone and bake till bubbles appear on surface. (Oven temperatures are varied so I prefer to keep my eye on this rather than time it)
When bubbly, lift up to see if the bottom is slightly golden. Flip over. It should be easy to flip or you need to leave it for tiny bit longer.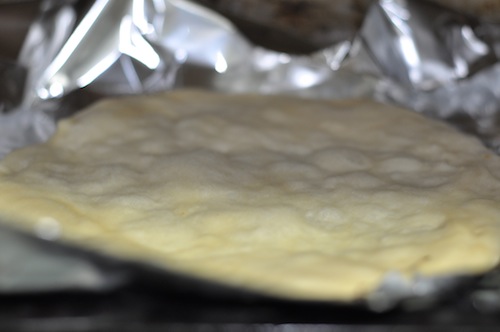 within 4-8 minutes, check every couple, lift to see if bottom is golden and the Naan is still pliable(not hard)
Remove to foiled lined tin or serving dish and baste with butter (optional)
Cut through the middle to get 2 equal sized pieces.
Repeat with the other balls of dough.
Home Made Naan
Did you enjoy our Home Made Naan ? Please rate: [ratings]
Notes:
Each time I roll out the balls to the 6″ circle while one is in the oven. I lift and strech only once the previous Naan is ou of the oven.
If your oven if smaller, pull the tray out to flip the nan to avoid scorching yourself.
You may Also Like: