15 March, 2017
Hainanese Chicken Rice | Hǎinán jī fàn | 海南鸡饭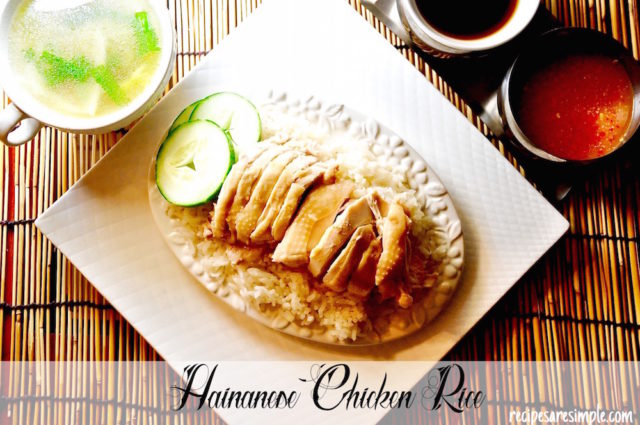 Hainanese Chicken Rice – This Traditional Chinese preparation of Chicken with Rice is  considered one of the national dishes of Singapore.
Here, the chicken and the rice share the spotlight. The chicken is prepared in accordance with traditional Hainanese methods, by poaching the entire chicken at sub-boiling temperatures. Ginger, garlic, spring onion and in some cases, pandan leaves are used to flavor the chicken and rice. The resulting rice is oily, flavorful, fragrant and sometimes known as "oily rice".
In Singapore, Hainanese chicken rice is served everywhere from school canteens, hawker stalls to high-end restaurants. it is also one of the few local dishes served onboard Singapore Airlines.
The dish is served with a few common  accompaniments. The chilli-ginger sauce, dark soya sauce, light soy sauce with a dash of sesame oil, fresh cucumber slices, braised dark soy hard boiled egg and sautéed baby bok choy.
The choice of white (steamed) or roasted chicken is commonly available at almost all eateries. The variants are honey roasted chicken and crispy chicken with lemon sauce.
Here, we take a look at the original white poached chicken, the chicken is silky smooth and oh so tender. Quite unique. If you love Asian food, you must try this one. Scroll down for video.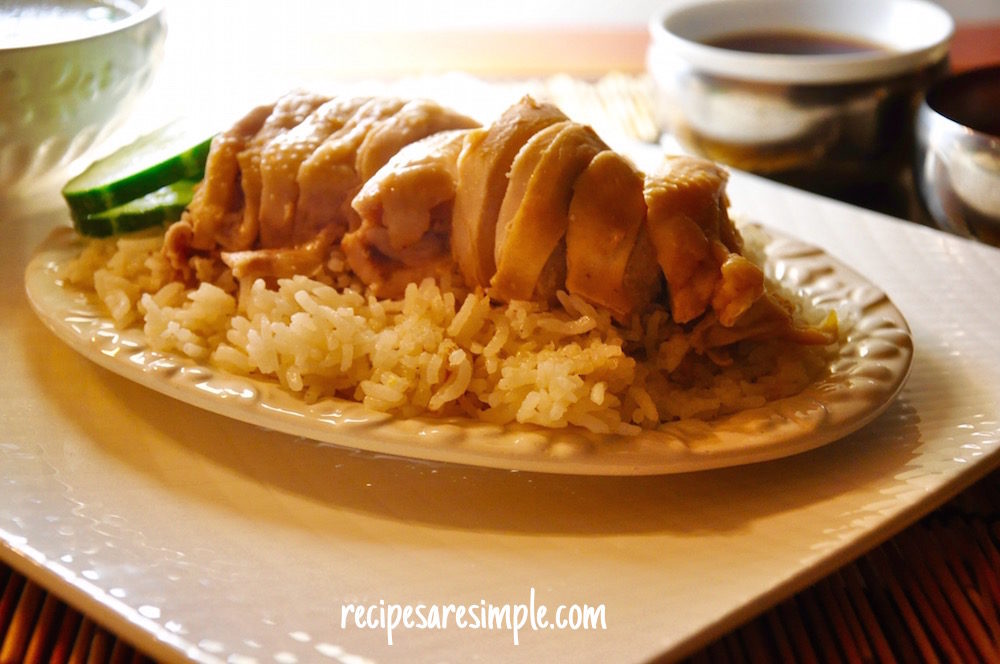 Hainanese Chicken Rice |  Hǎinán jī fàn  | 海南鸡饭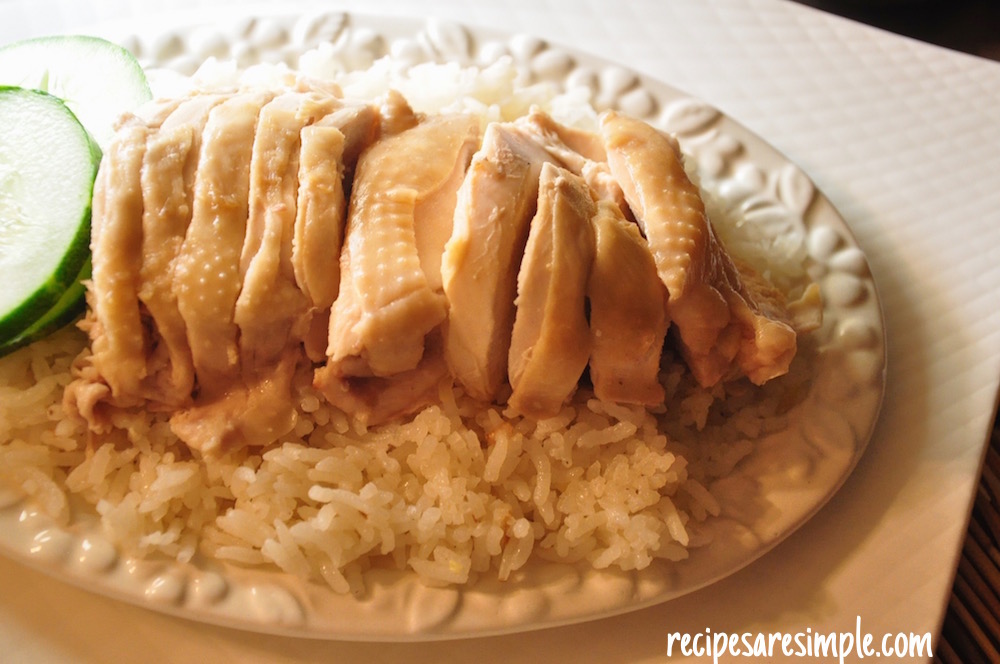 You are here: Quick Browse > Rice > Hainanese Chicken Rice(Introduction)
 

Recipe Name: Hainanese Chicken Rice ( 海南鸡饭 )

Author: Shana c/o Recipes 'R' Simple

Total time: 1 hour 30 min
Key Ingredients: Chicken, Rice, Ginger, Garlic, Spring Onion, Oil, Soy, Sesame Oil, Salt.
Let us know if you tried –  Hainanese Chicken Rice |  Hǎinán jī fàn  | 海南鸡饭. 


Back to Quick Browse. Thanks for visiting www.recipesaresimple.com