5 November, 2014
Guacamole – Easy Mexican Avocado Dip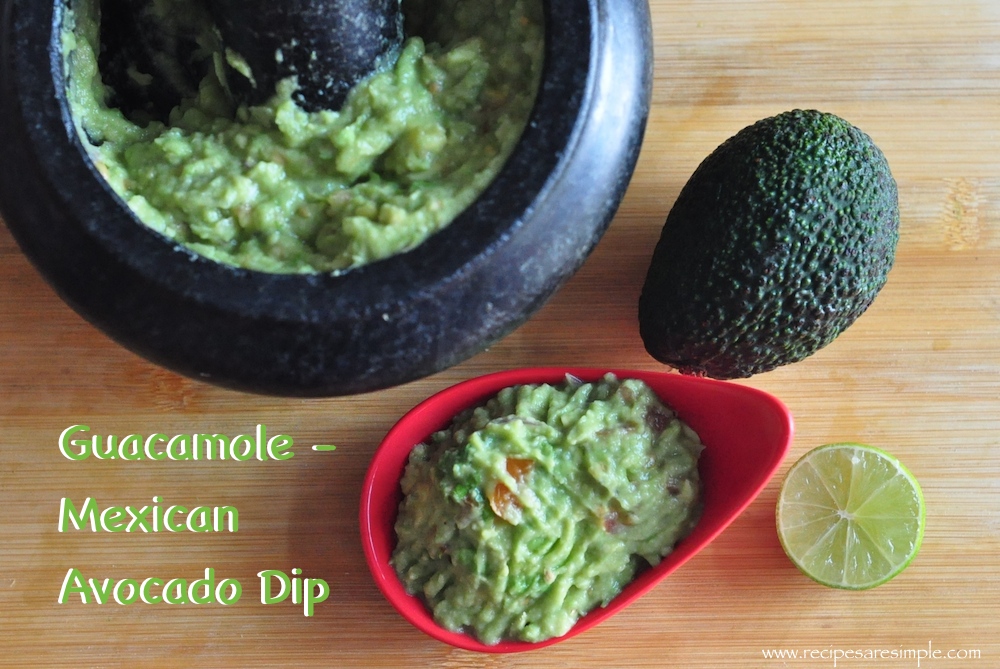 Guacamole – Easy Mexican Avocado Dip
  Guacamole is the ever popular Mexican Avocado dip. It is so easy and quick to prepare and is so yummy. It's great with tortilla chips. We love it wholemeal toast or in wraps. You might also like our Watercress and Avocado Dip Recipe.
Guacamole – Easy Mexican Avocado Dip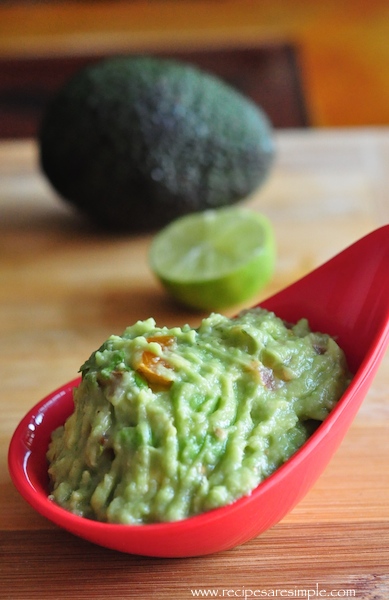 Recipe Type: Dips and Sauces

Author: Recipes 'R' Simple

Prep time: 5

Cook time: 0

Total time: 5

Serves: 2



Ingredients for Guacamole – Easy Mexican Avocado Dip
2 ripe avocados . (Ripe avocados are slightly soft to the touch. Upon pressing at the stem, they should 'give' a  little. If the stem sinks in however, the avocado is over ripe. Upon flicking open the stem which should come off easily for a ripe avocado, you should see a yellow to light green color. This is a good ripe avocado).
1 large, ripe, firm tomato – diced
2 shallots ( or you can use scallions or white onions, diced)
Juice of ½ – 1 green lime
3 Tbsp finely chopped cilantro ( coriander)
salt to taste
pepper to taste (optional)
Method:
Add the peeled shallots to a mortar.  Crush till minced.
Slice and de-stone the avocado. De- stone the avocado by piercing the stone with the tip of a small knife (carefully) and twisting to remove the stone.
You can scoop out the flesh with spoon or cut the pitted avocado in quarters and peel off the skin.
Mash the avocado with the shallots to desired consistency. I like it slightly chunky.
Add salt to taste.
Add diced tomatoes and cilantro and mix through.
Also add a dash of pepper to taste.
Serve with tortilla chips or crudités.
Guacamole – Easy Mexican Avocado Dip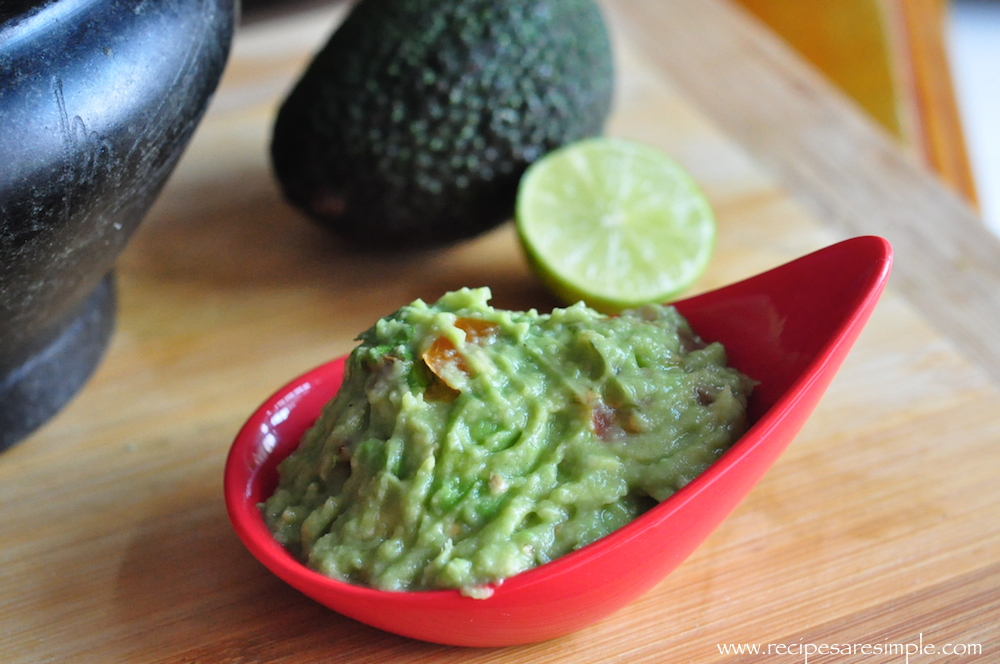 Try it and let us know – Guacamole – Easy Mexican Avocado Dip .
 If you don't have a pestle and mortar, you can finely mince the shallots and mash the avocado in a non reactive bowl using a fork.
Other optional ingredients are 1 clove of garlic and 1 green pepper.