7 November, 2013
Green Pepper Corn Chicken Curry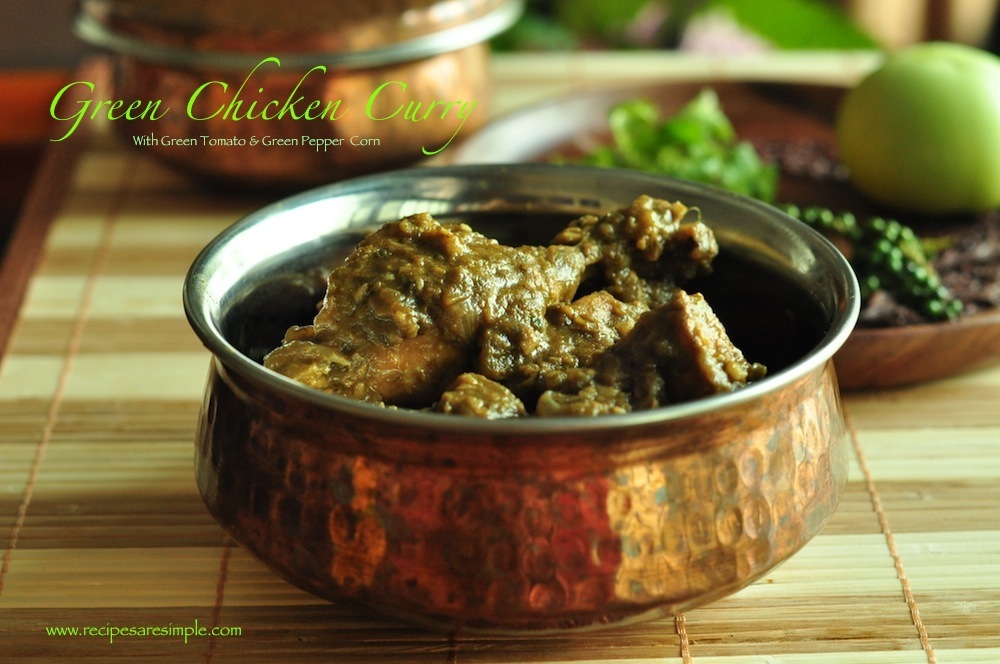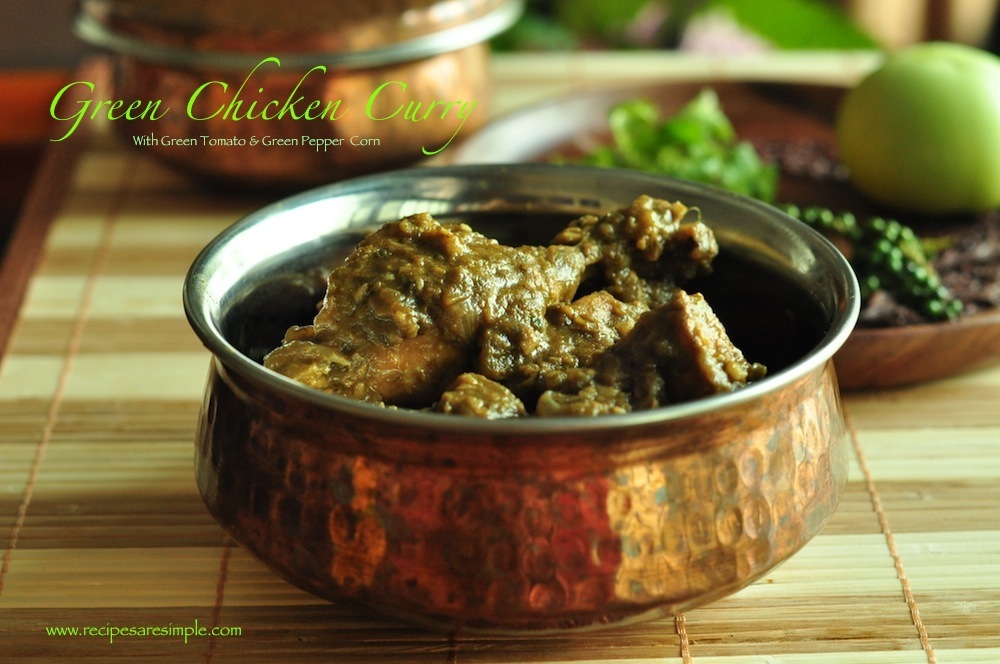 Green Pepper Corn Chicken Curry
We visited  the Hill Stations of India once, and at the Hotel there, they served a wonderfully different Green Chicken Curry. We were there for a few days and over that time I asked them what was in it. The chef came out and we told him we loved the dish. He told me how it was made and I tried it at home as soon as I could with super results too! I wish we could replicate the cool climate as well!

Green Pepper Corn Chicken Curry
Recipe Type
: Curry / Chicken
Author:
Prep time:
Cook time:
Total time:
Ingredients:
1 large chicken, cut into medium sized pieces: skinned, cleaned, rinsed and drained
3 large onions, sliced
8 cloves garlic, finely chopped/crushed
1 piece of ginger, finely chopped/crushed

2 green Tomatos,chopped

2-3 Tbsp Fresh Green Pepper

Corn, crushed to a course mixture

a large handful of fresh coriander leaves

½ tsp turmeric powder
2 rounded Tbsp Coriander powder
½ tsp Kerala Style Garam Masala (

See Recipe

)
¼ cup coconut oil/sunflower oil
salt
Method:
Marinate the chicken with the coriander powder, turmeric and salt (about 1 tsp) for 20 minutes
Heat coconut oil in a heavy bottomed pot/pan with lid.
Add the onion, garlic and ginger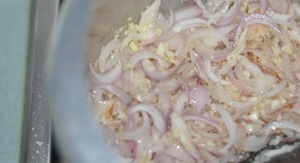 Saute well, stirring till softened and light golden.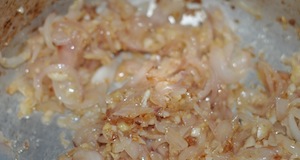 Crush the green pepper corn and add to the pot.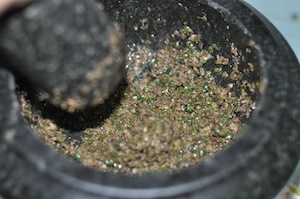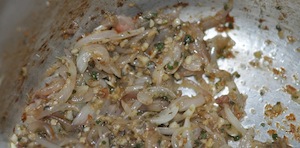 Stir and cook briefly.
Next add the  Green tomato.
Saute well till the tomatoes cook down.
Add the marinated chicken to this mixture and toss to coat with all the masala. Allow the chicken to fry a bit all over, gently tossing.
Add just a little water for some gravy. Not too much. Add some salt to taste.

(Remember the chicken was already marinated in salt)

Allow the curry to come to a simmer.
Grind the coriander leaves to a fine paste.
Add to the curry. (You can add a few curry leaves to the mixture if you like)
Close the pot and allow the curry to simmer gently on a low heat for 20 minutes till the chicken is tender and the gravy is thickened. Sprinkle the garam masala over the curry when almost done.
Serve hot with Rice or Roti.
Green Pepper Corn Chicken Curry
Did you enjoy our Green Pepper Corn Chicken Curry?
=====