13 April, 2015
Green Chili Fried Rice with Cashew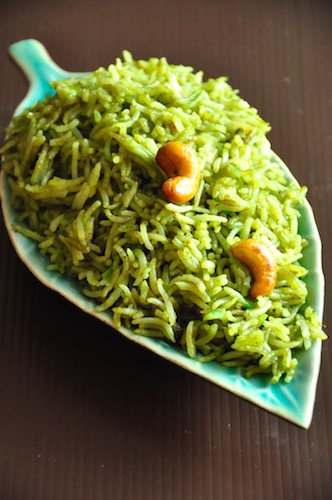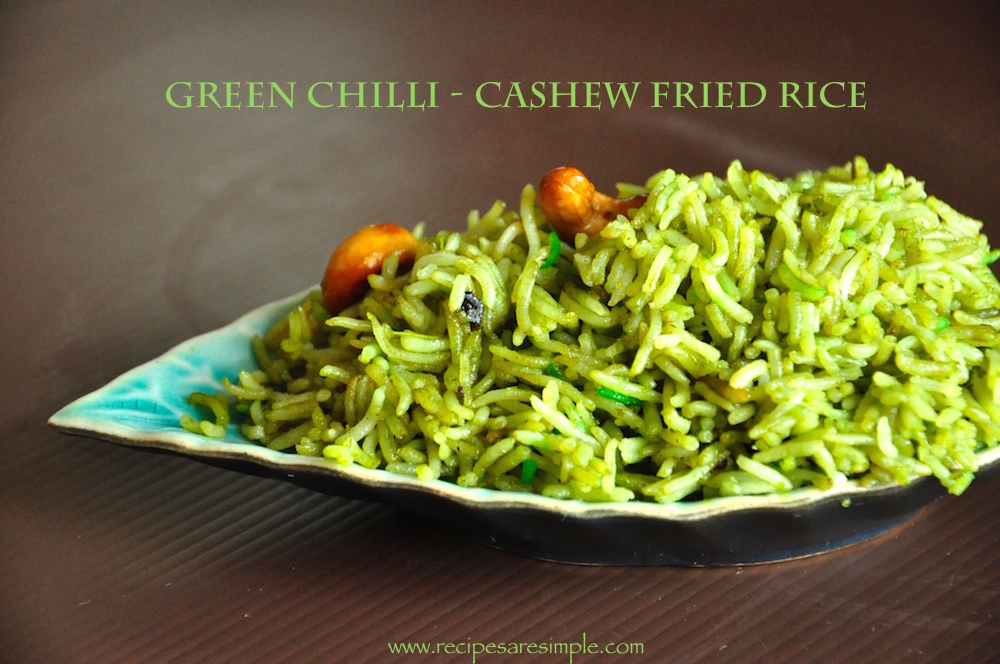 Green Chili Fried Rice
When you want your rice to make a statement without overpowering the side dishes, this Green Chili Fried Rice is perfect. Savory and Aromatic, it can be spicy or mild depending on the type of green chili used and whether or not you choose to remove the seeds from the chillies first. Great served with dishes like Butter Chicken, Gobi Manchurian, Vegetable Kurma or Kebabs.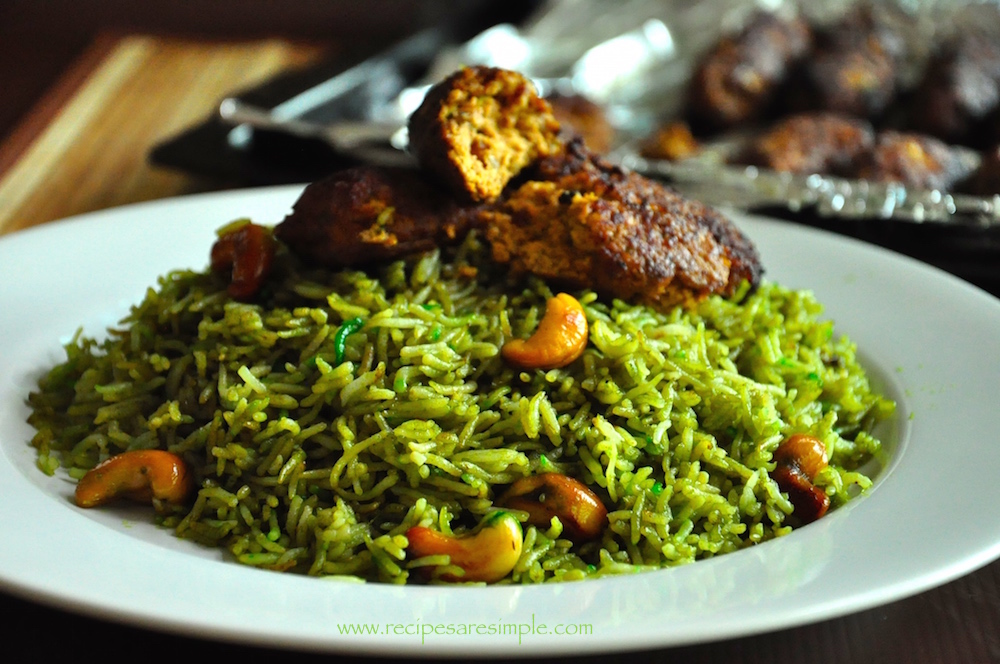 You are here: Home > Rice Dishes  > Green Chili Fried Rice
 

Recipe Name: Green Chili Fried Rice 

Author: Shana c/o Recipes 'R' Simple

Serves 3
Green Chili Fried Rice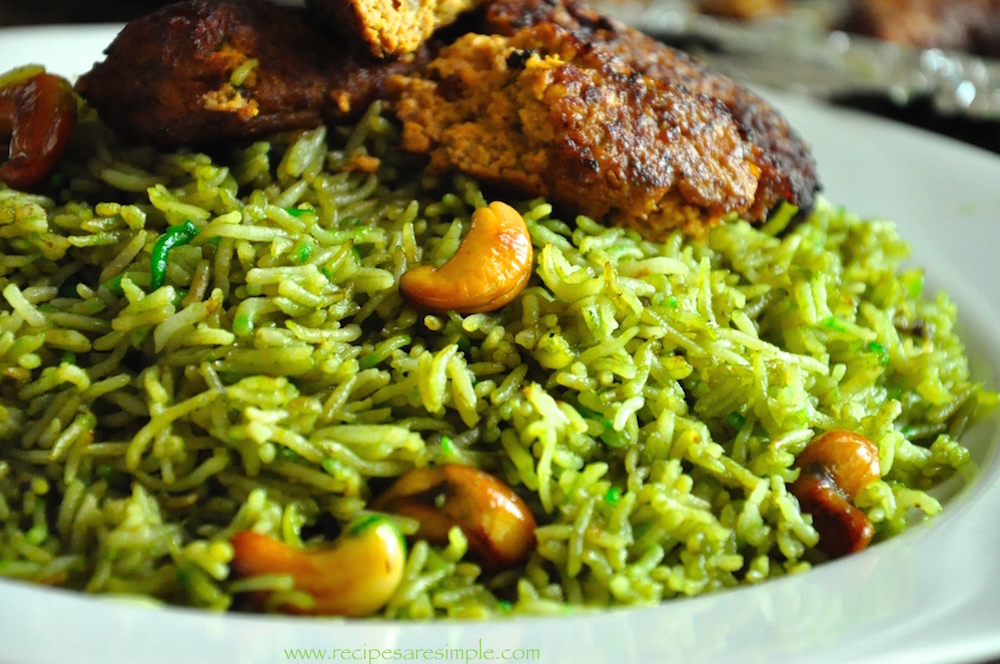 Ingredients:
2 cups basmati, cooked and cooled thoroughly
12 long, mild green chili ( goat peppers) seeded.

Use spicy chillies if you really like it hot!

1 bunch of spring onion (green part)
7-12 coriander root with a little stem attached (no leaves)
4 Tbsp shallots
½ tsp onion powder
½ tsp garlic powder
1 chicken stock cube  or vegetable stock cube/powder
¼ tsp white pepper
1 tsp lime juice or more to taste
A handful of cashew nuts
¼ – ½ cup peanut oil
spring onion / scallion for garnish
Method:
Cook the Rice, without over cooking. Allow to cool, spread out in a large tray.
Meanwhile prepare remaining ingredients.
Use a mandoline slicer to thinly slice the shallots.
Rinse the deseeded green chillies, spring onion greens and coriander root (thoroughly) .
Leave on paper, to remove excess water.
Heat oil in small wok.
Fry the Shallots, till golden and crisp. Remove.
Fry the spring onion greens, coriander root and green peppers one after the other till rightly colored and aromatic. Drain all the fried ingredients on paper.
Add all the fried ingredients, along with onion powder, garlic powder, stock cube, white pepper to a small mixer and grind to a paste, adding a little water to assist in the process.
Strain 3 Tbsp of the oil used for frying into a large wok.
Add the cashews and fry till golden.
Use a spatula to add all the paste into the wok and fry briefly till the oil separates.
Add the cooled rice and toss with the paste, till evenly coated and fried. ON HIGH HEAT. 2 minutes.
Mix in the lemon juice.
Add salt if needed.
Garnish with freshly sliced spring onion.
Green Chili Fried Rice
You could add some chicken and fry in the paste before tossing in the egg if you like.
I added a half tsp of pandan paste to give the rice added color and some extra aroma. This is optional.
Key Ingredients: Rice, Green Chili, Herbs, Spices
Let us know if you tried it – Green Chili Fried Rice . Comments from you provide motivation to keep up the driving force behind this blog, bringing you more delicious and perfected recipes regularly. Please do leave a comment. We love to hear from you.