18 December, 2013
Good Old Fashioned Pancakes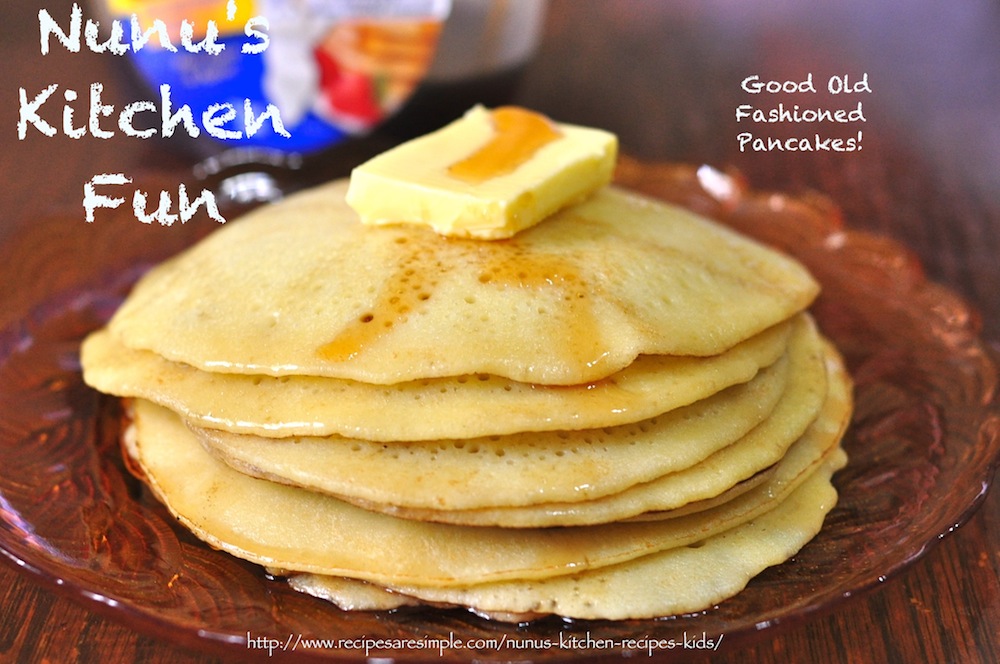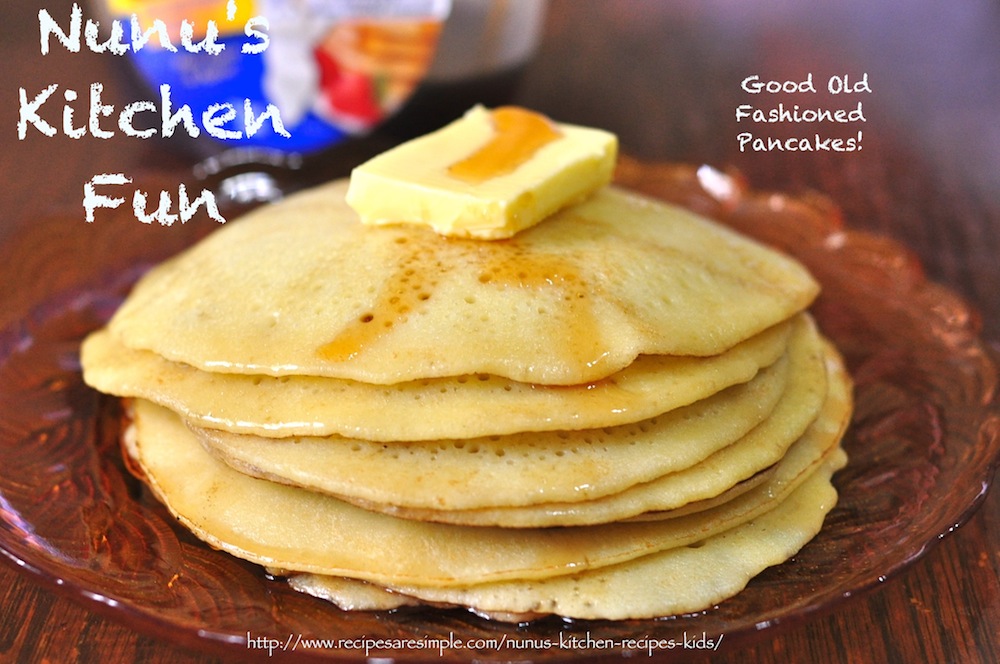 Good Old Fashioned Pancakes
Nunu is in the kitchen with her older sis, this time learning how to make Pancakes. Good Old Fashioned Pancakes!
So easy to make – Served with Maple Syrup and Butter. The girls had a great time making the batter by themselves and even tried a hand at cooking them. Great recipe for young children to develop a love for cooking.
Good Old Fashioned Pancakes




Ingredients:
1 ½ cups Self Rising Flour or All purpose
1 ¾ tsp baking powder
1 tsp salt
3 Tbsp sugar
2 eggs, lightly beaten
3 Tbsp melted butter
1 ¼ – 1 ½ cups milk
Melted butter and Maple syrup for serving
Method:
DRY INGREDIENTS:
Sift the flour before measuring.
Add the salt, sugar and baking powder and sift all together again.
WET INGREDIENTS:
Lightly beat the eggs.
Add milk and melted butter to the eggs and whisk.
Batter:
Make a well in the centre of the dry ingredients and pour the wet ingredients into this.
Whisk till you get a smooth batter.
Heat a frying pan over low heat.  Brush lightly with oil or melted butter. (You need do this only once for good non stick pans).
Pour one ladle (about ¼ cup) batter into the center of the pan.
Bubbles will appear all over the surface.  And the surface will become dry.
Cook for about 1 minute or till the underside is golden. Keep warm while cooking the remaining pancakes.
Serve pancakes, stacked with soft butter and a drizzling of Maple Syrup.
Stack showing the same face of the pancakes, brown or light side.  Nunu and her sister prefer the lighter side up.
Good Old Fashioned Pancakes
Try and let us know Good Old Fashioned Pancakes