8 June, 2016
Ginger Lemon Tea | Soothing Home Remedy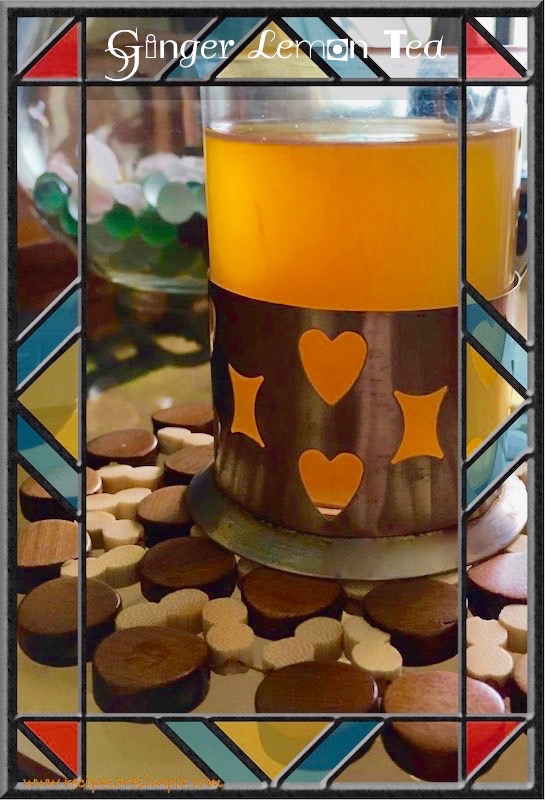 Ginger Lemon Tea | Soothing Home Remedy
Ginger Lemon Tea is not only soothing for a sore throat, but it is a wonderful Home Remedy for an Upset Stomach / Indegestion / Heartburn Symptoms. The next time you feel a cramping ache in the stomach or a feeling of indigestion and discomfort.. caused by something that you ate and  didn't set quite well into your system. We all know that feeling. I have used this remedy ever since I can remember and it works wonders. Helps to get rid of  the feeling of nausea. It is also very soothing and nice to have in the evenings after the days work is done with. If you have extreme nausea, skip the tea and water and just, have the squeezed lemon and ginger juice with some sugar. Try it out!
During Ramadan, I like to make this tea. Its very soothing after Iftar.
Ginger Lemon Tea | Soothing Home Remedy
You are here: Home > Drinks & Beverages  > Ginger Lemon Tea
 

Recipe Name: Ginger Lemon Tea | Soothing Home Remedy 

Recipe Type: Drinks and Beverages

Author: Shana c/o Recipes 'R' Simple
Ingredients:
2 cups / 473 mls water
2 teabags or 2 tsp tea leaves
4 tsp sugar or to taste
1 large knob of fresh ginger (around 4 Tbsp if chopped)
2 Tbsp freshly squeezed lemon juice




Method:
Boil water in sauce pan or kettle.
Add teabags or tea leaves and steep till quite strong. Adding the lemon juice, dilutes the 'strength' of the tea, so make sure it is strong to begin with.
While tea is steeping, add the ginger to a mortar and crush well.
Strain the tea or remove the teabags. Add sugar to taste.
Scoop up the crushed ginger with your hand and squeeze over the prepared tea, to extract all the juice. Discard the dry pulp.
Add lemon juice. Stir and add sugar if needed.
(For a stronger remedy, squeeze ginger juice into a small cup, add lemon juice and sugar to taste and drink it up, it will be a little spicy so take small sips – this works faster.)
Ginger Lemon Tea | Soothing Home Remedy
This post does not constitute Medical Advise. Always consult your physician.
Key Ingredients: Ginger, Lemon, Water, Sugar, Tea.
Leave a comment if you tried – Ginger Lemon Tea | Soothing Home Remedy