25 October, 2016
Gambooge | Fish Tamarind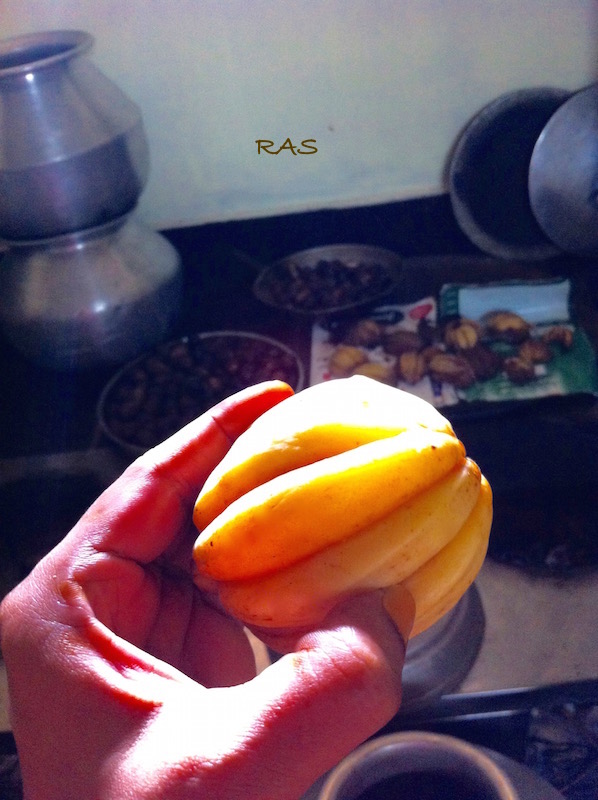 Home > Spices and Ingredients > Gambooge | Fish Tamarind
Gambooge | Fish Tamarind
Gambooge  – Also known as Garcinia gummi-gutta,  Garcinia cambogia (a former scientific name), Brindleberry, Kudampuli, Pot Tamarind, Malabar Tamarind or  Fish Tamarind. This fruit looks like a small green pumpkin. The ripe fruit is yellow.

Gambooge | Fish Tamarind – It is native to Southern India and parts of Indonesia. In that part of the world it is used as a condiment for fish dishes. It is also used in Ayurvedic medicines, in the treatment of minor digestive problems, uterine trouble and arthritis pains. In Western Medicine, it has recently been discovered that it's extract aids in weight loss, and sold in pill form. Gambooge is often confused with Kokum. Both belong to the same family, 'Garcinia'.
In cooking, it is mostly used for its sour taste in seafood dishes. The harvested fruit is smoked and cured into a wrinkled, black, dry fruit. In this form it can last for years.
The rind of the ripe (yellow) fruit is known is separated , sun dried for many days (or left hanging near wood fires. The picture below shows the fruit in two stages of the drying.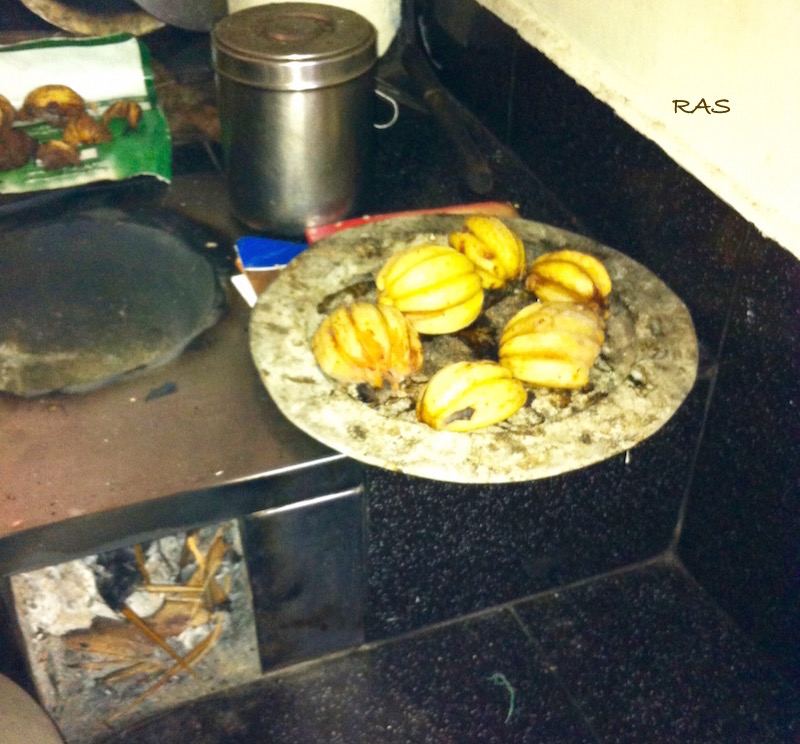 Once the color changes from yellow to totally black, it can be smoked.  This is often done in traditional kitchens near the wood fire, by placing above the fire burning area for some days or smoked outside within a day.
It is then cured with sprinkling of salt and placed in ceramic jars known as 'Bharani'.  It is also rubbed lightly with oil. Once the dried, smoked gambooge is cured, it can last for several years!
Use in delicious fish and seafood curries for an exceptional tangy and smoky flavor!!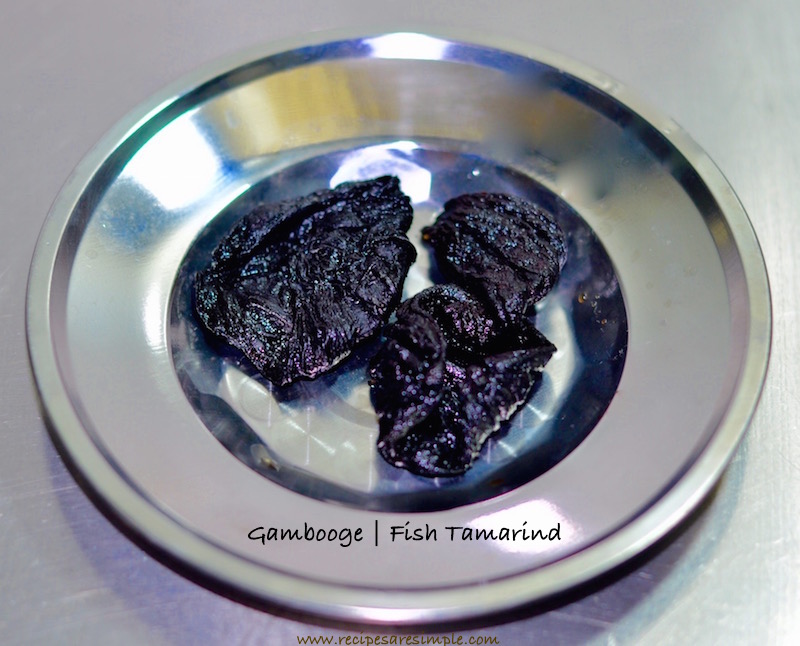 Check out my delicious Fish Curry Recipes using fish tamarind.