12 March, 2014
Fried Pomfret Recipe – Crispy, Crusted Fried Fish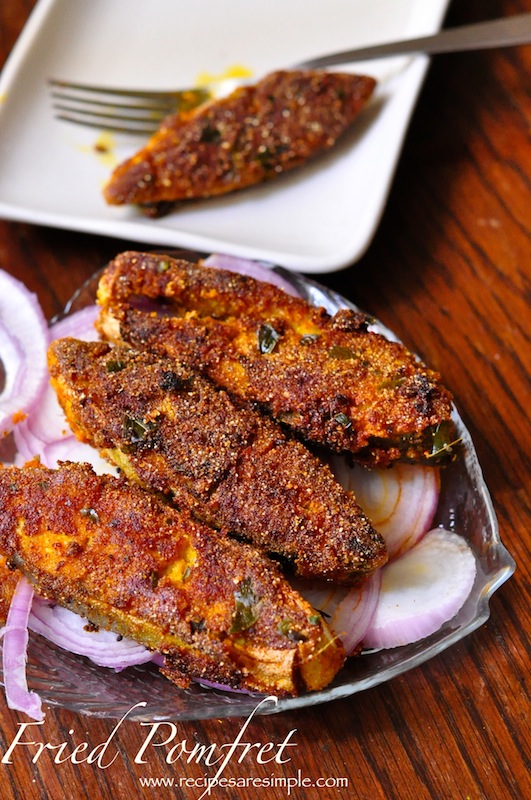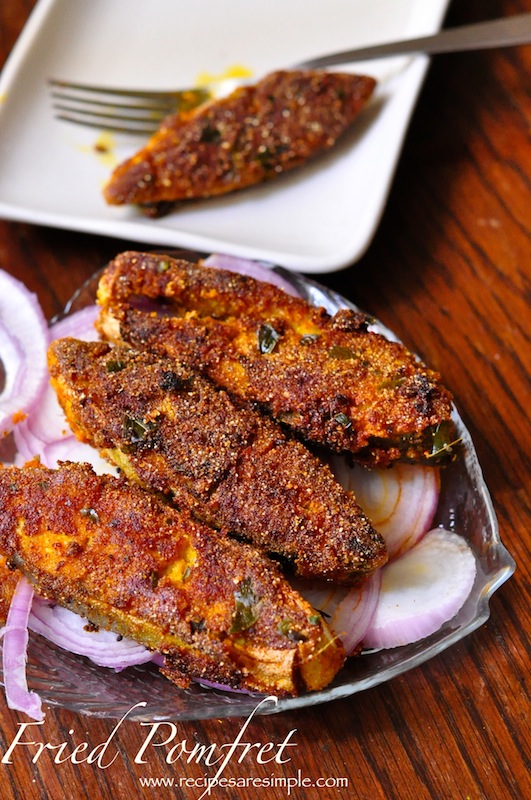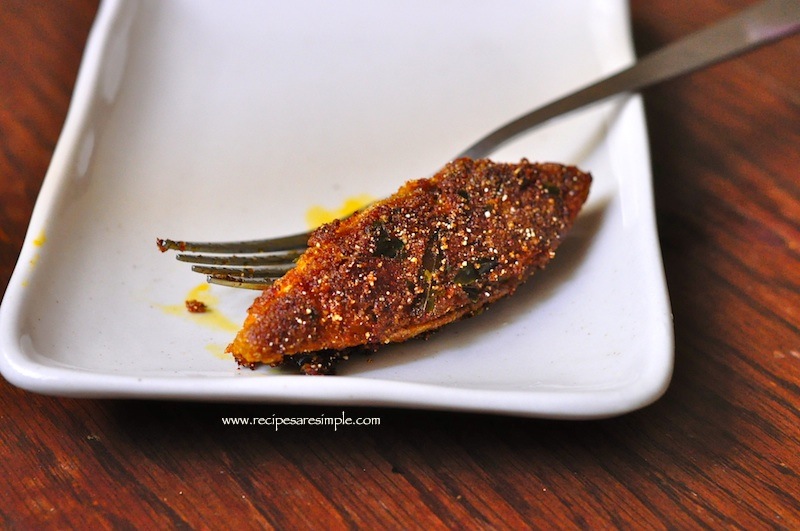 Fried Pomfret Recipe – Crispy, Crusted Fried Fish
The crust on this fried fish is what makes it so great. Super simple. Super Tasty. Serve hot with Rice ! Delicious Fried Pomfret Recipe.

Fried Pomfret Recipe – Crispy, Crusted Fried Fish
Recipe Type: Fish / Seafood

Author: Recipes 'R' Simple

Prep time: 20

Cook time: 10 

Total time: 

Serves: 4
Ingredients:
6 pomfret steak slices (from 1 large golden pomfret)
2 Tbsp garlic paste
1 Tbsp ginger paste
2 Tbsp fresh lemon juice
1 ½ cup grated coconut
1 tsp turmeric powder
3 tsp chat masala
1 ½ Tbsp husked Black Gram Dhal (Urudh Dal)
1½ Tbsp basmati rice
1½ Tbsp Curry Leaves
2 tsp red chilli powder
1½ Tbsp garlic, roughly chopped
Salt to taste

 

Very little oil for shallow frying.
Method:
Marinate the rinsed fillets with the ginger and garlic pastes, half of the lemon juice, salt and rub into the fish.
Leave for 15 minutes. Meanwhile prepare the other ingredients.
Fry the roughly chopped garlic in some oil and set aside
In same oil fry the curry leaves and set aside.
Grind the urudh dhal and basmati to a fine powder and add half the chat masala. Crush the fried  curry leaves and add to this mixture reserving a few for garnish. Also add the red chili powder. Mix well and set aside.
Grind the coconut to a semi smooth paste with the turmeric, half the chat masala and remaining lemon juice. Set aside.
Coat the marinated fish lightly with the coconut paste.
Proceed to dip the coated fish into the dry powdered ingredients. Press gently into the powder so that it sticks.
Heat very little oil for shallow frying in a pan a fry both sides on a medium low heat for about 4-5 minutes a side, till the crust is golden and crisp.

(Keep watching as different stove top burners may vary)

Garnish with the golden garlic and curry leaves.

( I forgot to take pictures after adding the garnish!)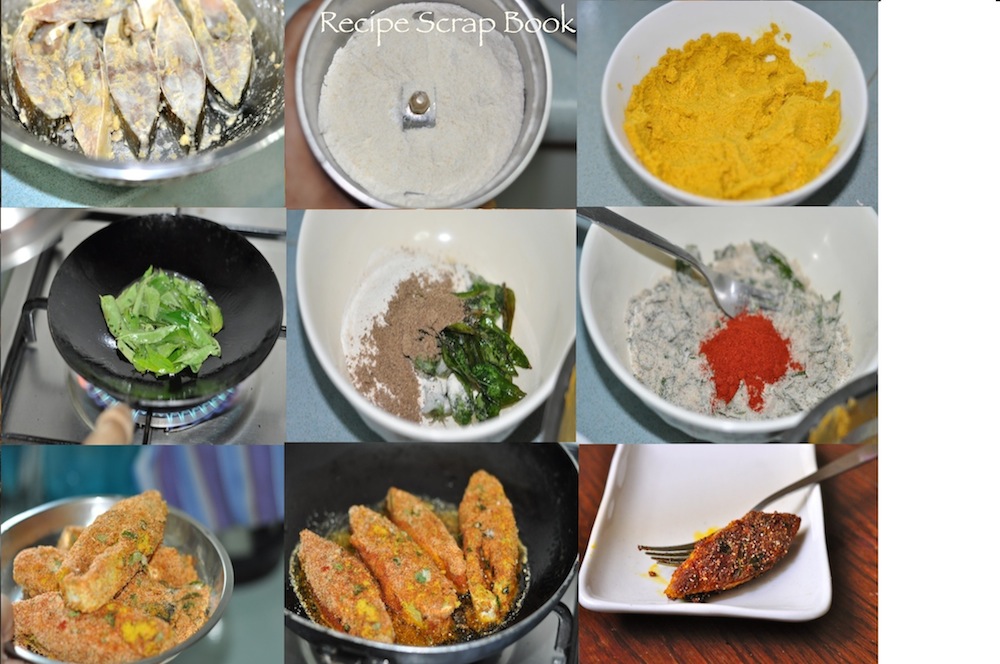 Fried Pomfret Recipe – Crispy, Crusted Fried Fish
Try it and let us know – Fried Pomfret Recipe – Crispy, Crusted Fried Fish .
 I make this with white pomfret and golden pomfret. I do not recommend black pomfret as  I do not care for the strong smell. This recipe can be used for other firm fleshed fish as well.