17 January, 2014
Fried Chicken Wantons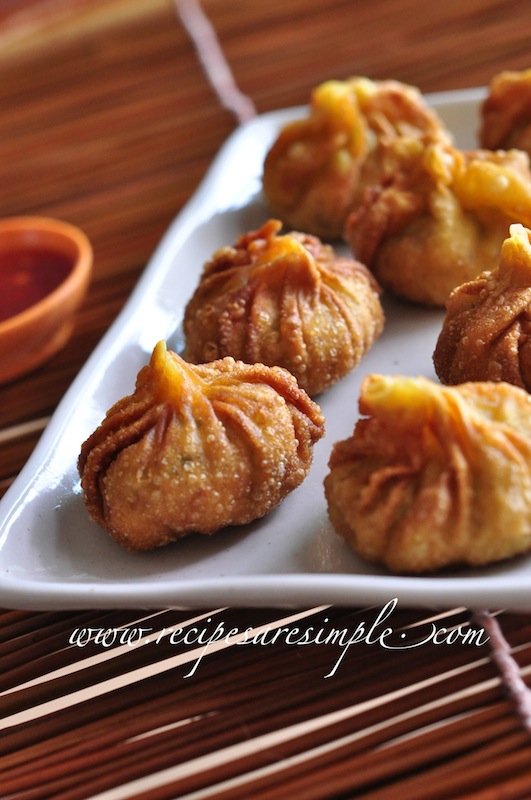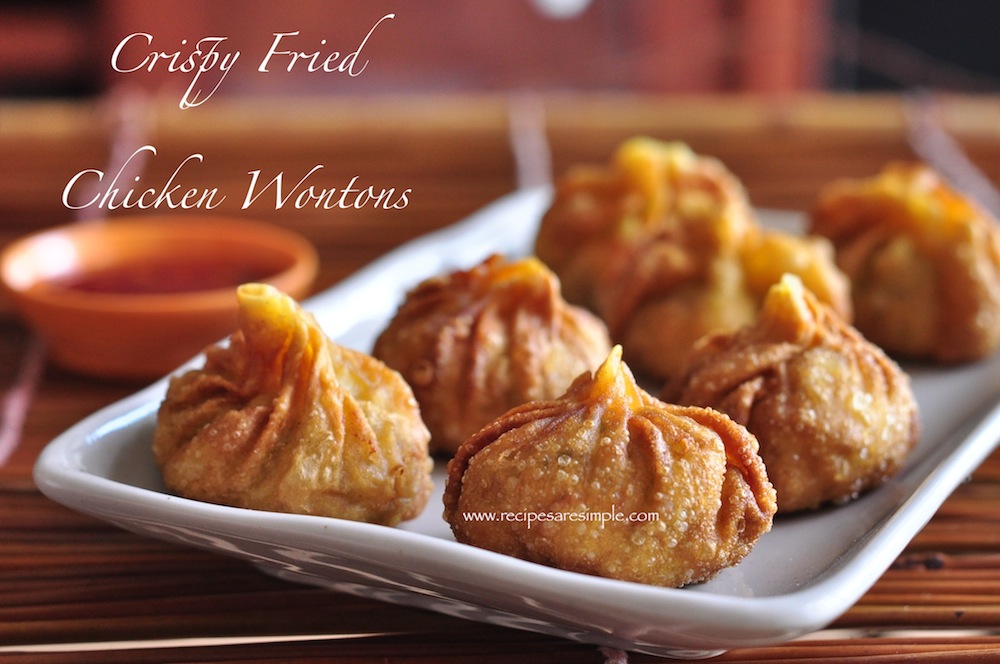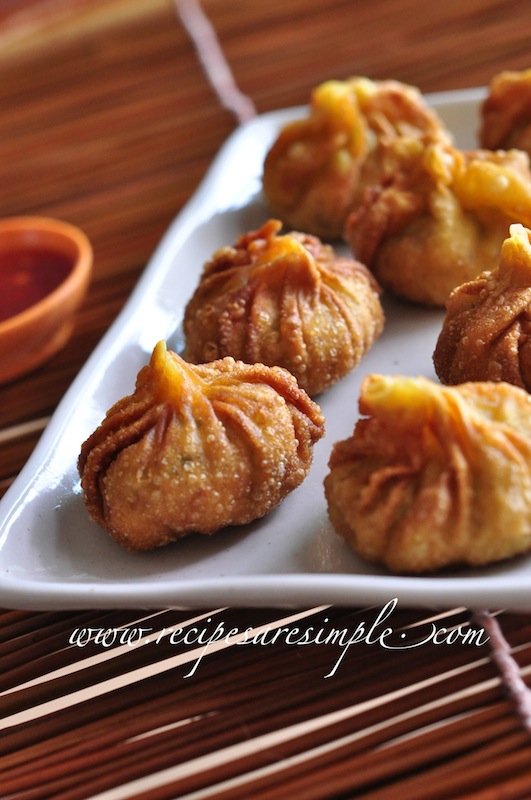 Fried Chicken Wantons
These crispy fried treats are so simple to make. The filling is quite versatile and you can add your own adjustments. Here's how I like it. The same recipe can be followed for steamed Chicken Wontons as well.

Fried Chicken Wantons




Ingredients:
1 Packet Wonton Wrappers- about 16
1 chicken breast, diced
1 ½ tsp chopped garlic
1 ½ tsp chopped ginger
1 shallot, chopped
½ – 1 tsp finely chopped green chili
1 tsp spring onion whites, chopped
3 tsp coriander leaves, chopped
2 tsp spring onion greens, chopped
½ tsp pepper powder
about ½ tsp salt
2 tsp sesame oil
1 tsp chinese rice wine (only for steamed wontons)
1- 3  tsp oyster sauce
1 tsp light soy sauce
sweet and hot chili sauce for serving
oil for deep frying
Method:
Mince all the fresh chopped ingredients in a small food processor.
Add the diced chicken. Process to a rough mince.
Add the mince to a bowl along with all the sauces and pepper.
Mix well to combine.
Allow to sit for a while
Work on a lightly floured surface. Place wonton skin on board and brush the edges with water.
Place a small amount of filling in centre.
Fold in half into a semi circle and turn , seam side facing upwards.
Pinch, starting from center and working outwards, sealing the wrapper as you pinch.
Hold the Pinched tip together and give the wonton a slight twist. This enhances the shape.
Place the wontons on a floured surface till you are ready to fry.
Heat oil for deep frying to moderatly hot. Fry a few wontons at a time, without overcrowding the pot.
Fry on medium till golden brown and inside is cooked. Check one to see if done and adjust heat accordingly.
If you would like to freeze them, Place on a floured plate, without overlapping. Place the plate in larger zipper bag in the freezer till frozen. Remove from plate and return quickly to the freezer. Now they will not stick to one another. You can fry them straight out of the fridge in moderately hot oil. Have a lid handy in case of splatter.
Fried Chicken Wantons
Try and Let us know –  Fried Chicken Wantons.

You can make the same with shrimp as well.
Make sure the wontons wrappers are sealed thoroughly to prevent splatting in the hot oil!