6 December, 2013
Falafel – Simple Chickpeas and Parsley Patties – Lebanon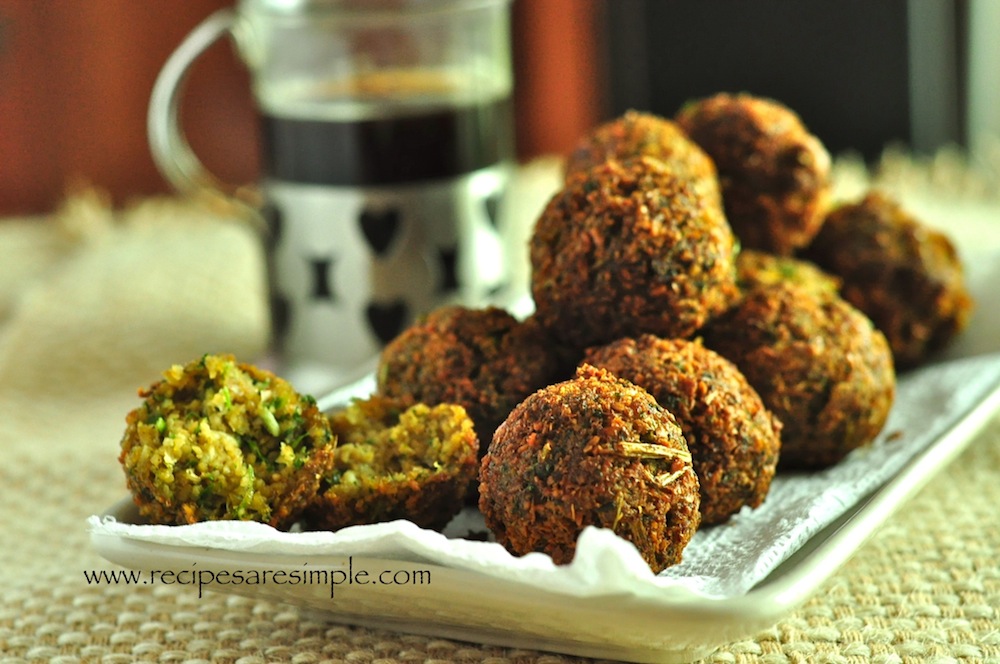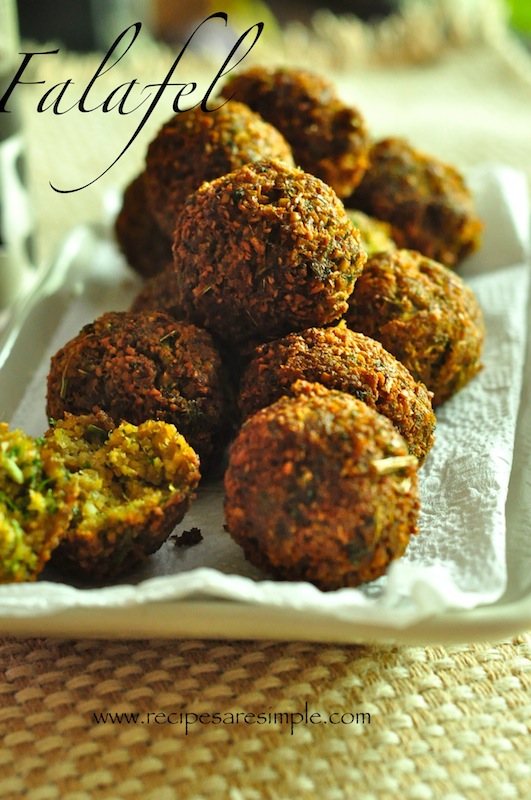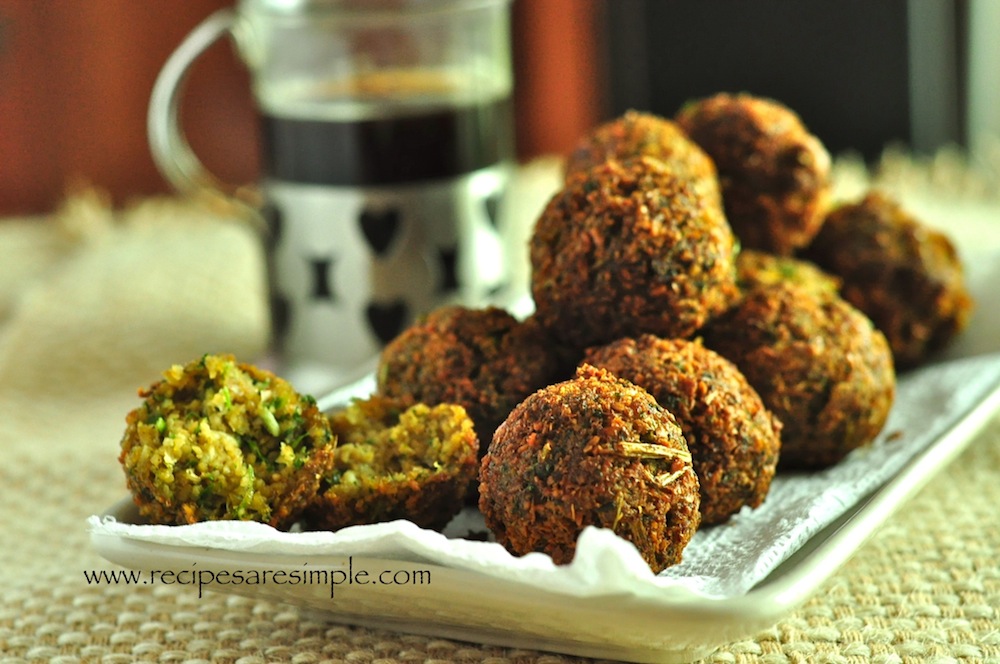 Falafel – Simple Chickpeas and Parsley Patties – Lebanon
Falafel – A middle eastern street food.   It can be made of ground chick peas or fava beans or both.
I prefer the originality of using the chick peas alone.  I have tried canned chickpeas as well as soaking dried chick peas overnight and I can tell you that the dried  and soaked chick peas works the best!
Complimented by the flavors of onion, garlic, cilantro and parsley as well as some spices including cumin and coriander powder.  This is a tasty patty for vegetarians or those looking to replace their meat patties.  Please Please… serve hot!
You can also se these patties to make Falafal Sandwich – A vegetarian counterpart of the Shawarma! I will post that recipe here soon.
Falafel – Simple Chickpeas and Parsley Patties – Lebanon



Ingredients:
1   cup dried chick peas soaked overnight in cool water.
1 medium onion – yellow onion is preferred.
4 large cloves garlic, slightly crushed.
25 gms/ ½ cup loosely packed fresh parsley.
25 gms/ ½ cup loosely packed fresh coriander/cilantro.
2 tsp coriander powder.
½ tsp cumin powder.
½ tsp mild chili powder.
¼ tsp freshly ground black pepper powder.
¾ tsp salt.
¼ cup panko or breadcrumbs.
¹⁄8 cup plain flour.
1 tsp baking soda.
¼ tsp baking powder.
Peanut oil or vegetable oil for frying.
Method:
Add the drained chickpeas that have been soaked overnight to a food processor.
Process on high for about 15- 20 seconds till you get a soft crumbly texture.
Set aside.
To same processor add your onion and process to a small dice.
Add  the garlic, parsley and coriander leaves to the processor and process till you get a semi- fine mince.

(A little texture is good)

Mix the breadcrumbs with the spices and salt.
Add the green mince as well as the breadcrumb mix to the processed chick peas.  Mix well till thoroughly combined.
Check seasoning. Set this mixture aside till it's time to fry.
 Add flour, baking soda and baking powder together in a bowl.  Mix well.
15 minutes before you are ready to fry the Falafel, add this flour mixture to the prepared falafel minced ingredients and incorporate evenly into the mixture.
Heat oil for frying.
Form the felafel into balls or patties in the palms of your hands.  If the mixture seems too dry to hold together, add just  a Tablespoon or so of water.
Gently mould into balls or patties without pressing too hard.  The balls should be smooth enough without applying too much pressure.
Add to the hot oil.  Do not stir. Once the balls are golden gently lift from bottom of pot so they can fry evenly.
They should not crack. Fry till dark golden in color on medium heat with a constant sizzle in the pot.  (Adjust heat accordingly).
Drain on paper towels.  Serve hot!
Falafel – Simple Chickpeas and Parsley Patties – Lebanon
Try and let us know Falafel – Simple Chickpeas and Parsley Patties – Lebanon.
You May Also Like: