9 October, 2013
Easy Microwave Fish Curry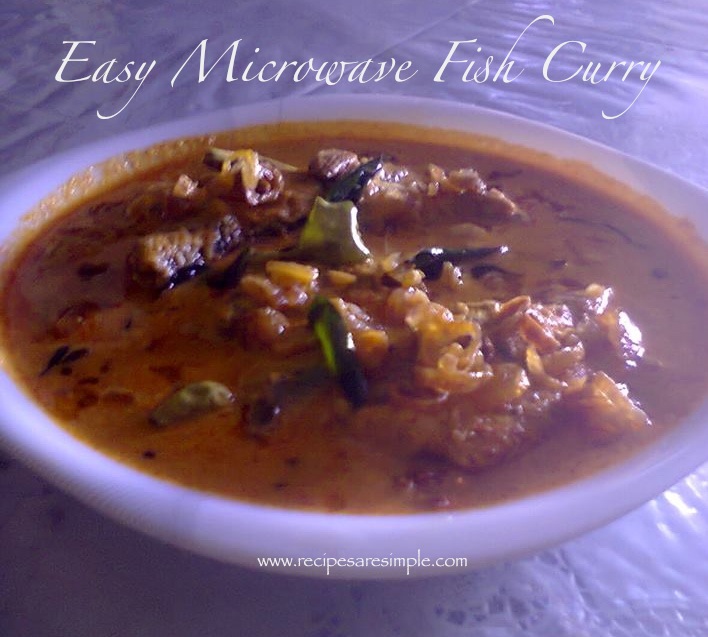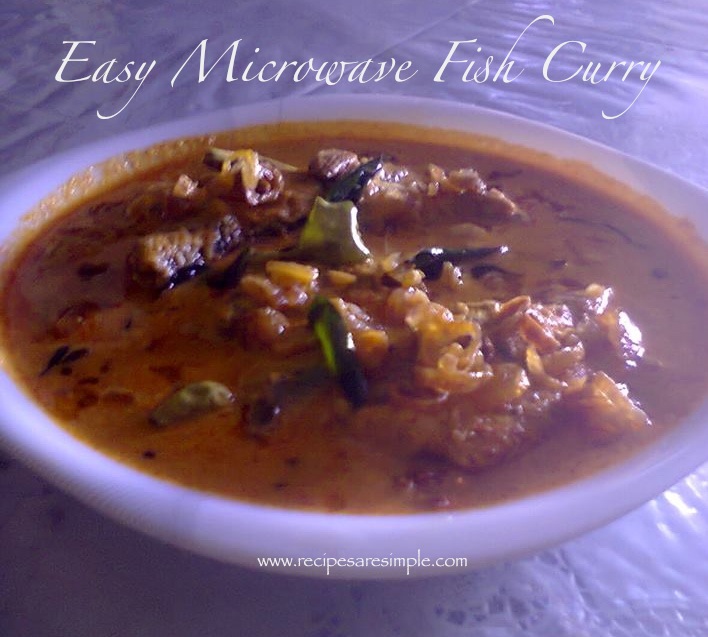 Easy Microwave Fish Curry

By Arifa Kochumoideen

You can make this delicious fish curry in the microwave!  So easy to make  and makes clean up a breeze.

Not to mention the flavor if fantastic.
Easy Microwave Fish Curry
Author: 
Prep time: 
Cook time: 
Total time: 
Ingredients:
½ kg fish -10 sardines or other fish
½ cup shallots, sliced into rounds
¼ cup garlic, sliced into rounds
4 green chillies, slit
handful of curry leaves
¼ cup oil
1 Tbsp chili powder
1 tsp turmeric powder
1- 2 pieces of fish tamarind/gambooge/kudampuli
1 cup grated coconut, ground to a fine, smooth paste
water as needed
salt to taste




Method:
Add ¼ cup oil into a microwave proof dish (like

Corningware

 ).
Add the shallots and garlic that have been sliced into rounds and stir.
Microwave on HIGH for 2 minutes with the lid on. ( do not use a tight fitted lid)
Open stir and microwave again for 2 minutes.
Do so till your shallots are crisply fried. Be careful not to burn. Keep watching!
Set the fried ingredients aside.
To the same corning-ware, add the remaining oil, add the chili powder and turmeric powder and a little water to make a paste.
Microwave (with out lid) for 1 minute on high (Ensure you have enough water so that the paste does not burn)
Now that the spices are cooked. Add a the coconut paste , the fish tamarind, enough water for the curry, salt and cover. Microwave on high – 3 minutes. Check doneness and cook another 3 minutes. This varies from microwave to microwave, so check to see that the fish is cooked.
Once done, add the fried shallots and garlic to the curry. Serve hot.
Easy Microwave Fish Curry
Did you enjoy our Easy Microwave Fish Curry?
Notes: 
Always make sure there is enough water in the dish while microwave cooking.
Adding milk or coconut milk requires you to keep watch, as it will boil over quickly.