6 April, 2013
Easy Egg Fried Rice with Green Peas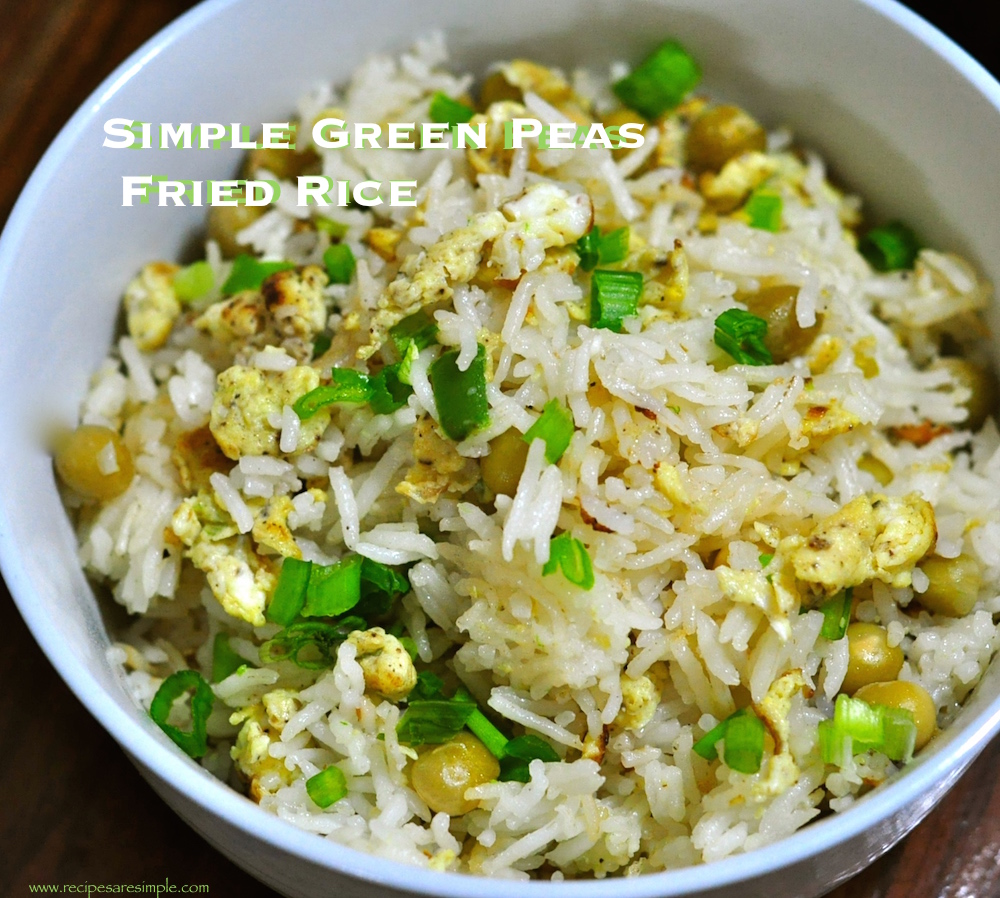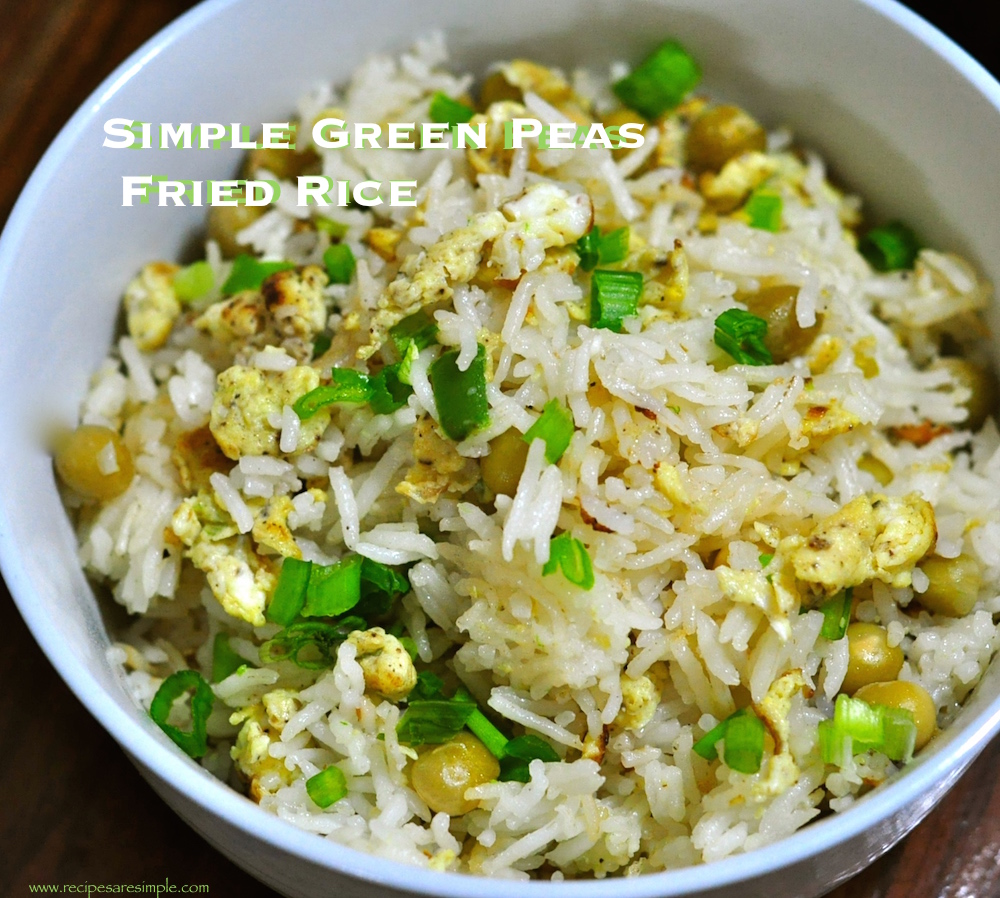 Easy Egg Fried Rice with Green Peas
12 13 14 Years ago, the year I was married I was trying to make fried rice for the first time.
After a few attempts, I found this recipe somewhere and it was so simple  that I fell in love with it. I make quite a few types of fried rice now a days. However the simplicity of this recipe is sure to win you over. Especially if its your first time.
This is how I have written the recipe down all those years ago
You are here: 

Easy Egg Fried Rice with Green Peas






target="_blank">Home > Rice  > Easy Egg Fried Rice with Green Peas
Recipe Name: Easy Egg Fried Rice with Green Peas
Author: Shana c/o Recipes 'R' Simple
Ingredients:
2 cups rice – precooked in 3 ¼ cup water- I use Basmati or Thai Fragrant Rice
3 eggs
1 tsp salt
2 scallions/spring onions (white part + green part for garnish)
1 large onion, chopped
5 cloves garlic, minced
4 Tbsp oil
2-3 Tbsp Light Soy Sauce
½ cup cooked peas OR use  good quality peas from a can (frozen peas only if they are not too sweet) – Drained
pepper to taste




Method:
Cook the rice and fluff up with fork. Lay on tray and place in freezer to cool quickly (15 minutes).
Lightly beat the eggs with a large pinch of salt and pepper.
Heat oil in a wok till smoking.
Saute the garlic and onion and scallion tops(whites).
Do not allow to brown. Keep tossing till softened.
Without reducing the heat : add the fluffed up rice, soy sauce and toss continuously till you seperate all the grains and coat them with the oil.

Add salt only if needed.

Add the scallion greens and drained peas. Toss again.
Move the rice to the sides of the wok.
Heat a little amount of oil in the centre. Quickly add the eggs to the centre. Allow to start setting; then scramble away in the centre of the rice till soft set. Mix in the rice from all sides and toss well.  Turn off heat.
Sprinkle pepper and cover the wok  till serving.
Serve hot/warm.
Easy Egg Fried Rice with Green Peas
(Tip: day old cold rice from the fridge is best for fried rice)
Key Ingredients: Rice, Eggs, Greenpeas, Onion, Garlic, Spring Onion, Oil, Soy Sauce, Pepper.
Let us know if you tried it – Easy Egg Fried Rice with Green Peas . Comments from you provide motivation to keep up the driving force behind this blog, bringing you more delicious and perfected recipes regularly. Please do leave a comment. We love to hear from you.