20 December, 2013
Easy Christmas Butter Cookies with Icing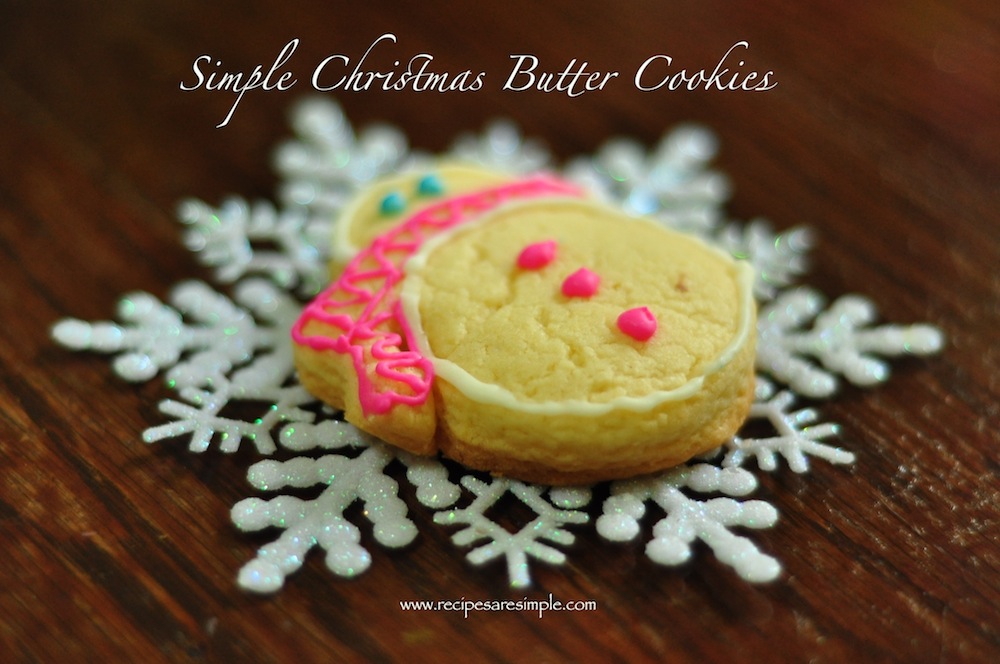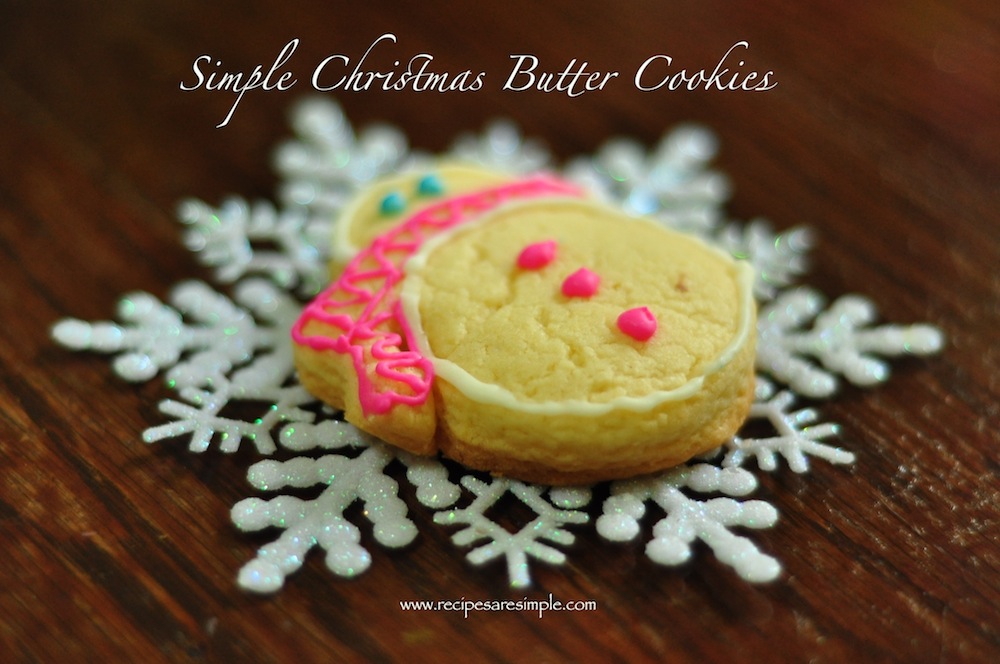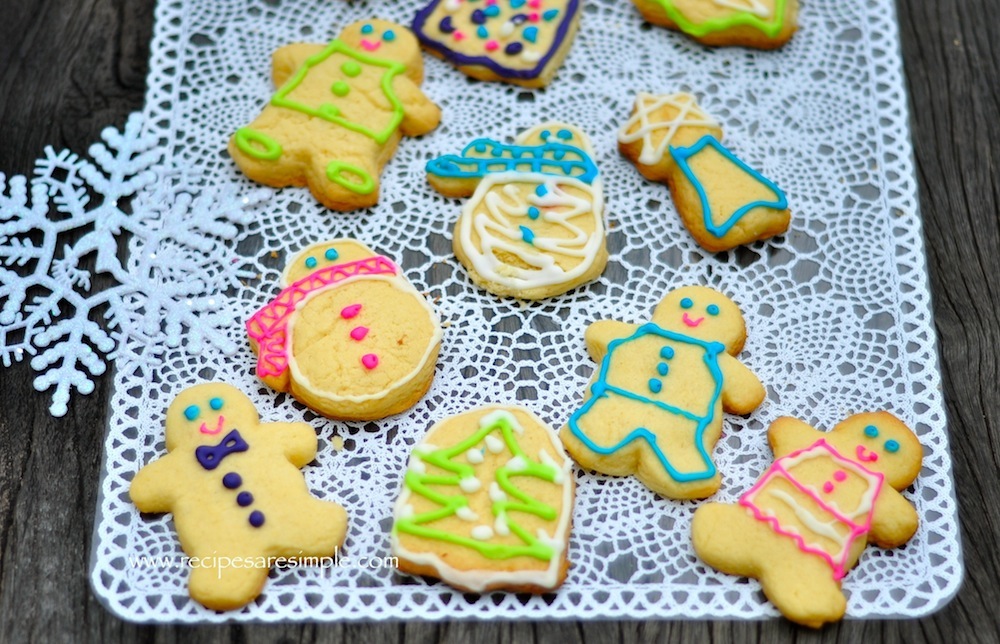 Easy Christmas Butter Cookies with Icing
These cookies (Easy Christmas Butter Cookies with Icing) are simple because they use a basic butter cookie dough.  They are soft buttery flaky biscuits and can be decorated with a simple cookie icing. The icing will set when left to dry for about 10 minutes. Store in Air tight tins between baking paper for optimum results.

Easy Christmas Butter Cookies with Icing
Ingredients:
2 cups Self Rising Flour OR 2 cups Plain All Purpose flour + 1 tsp baking powder
½ cup  caster sugar
120 gms unsalted butter
1 egg at room temperature
½ tsp vanilla extract
For Cookie Icing: ( you might have some left over if you are doing simple designs- store in fridge as they contain egg white for a couple of days. You can also halve the recipe but if dividing into many colors this would not be advisable )
540 gms cicing sugar- sifted
2 egg whites
1 Tbsp Fresh Lemon Juice
Method:
Sift the flour / flour and baking powder.
Beat together the butter and caster sugar  with electric mixer till light and fluffy.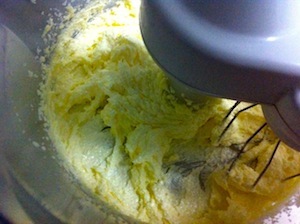 Add the egg and mix till combined.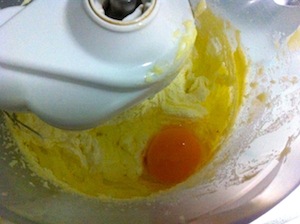 Add the sifted flour and vanilla extract. Process till the dough holds together.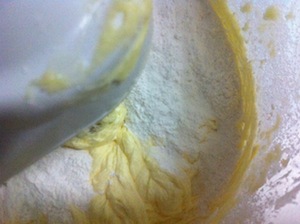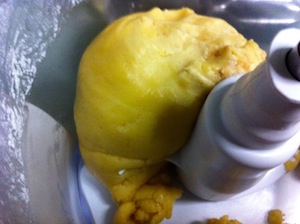 Knead to form a smooth ball. Cover  with cling wrap and refrigerate. – To make rolling easier, form into two dishks, cover in cling wrap and then refregerate for 1 hour.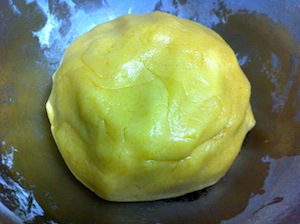 Take out one disk at a time. Work quickly, especially in humid conditions as the dough will start to go soft again.
Roll out the disk  on lightly floured surface into  4- 5 mm thick sheet.
Cut out cookie shapes.  You can roll out the remaining dough and cut out more shapes. Repeat with the second dish of dough.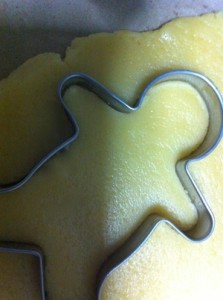 Place the cookies on 2 trays, lined with cookie sheets.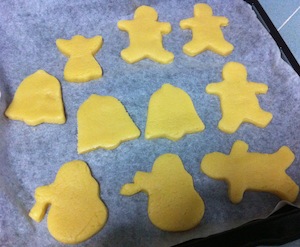 Bake for 5- 15 minutes, depending on your oven, till the bottom of the gookie is  evenly golden brown and the cookies look done. Allow to cool completely on wire racks.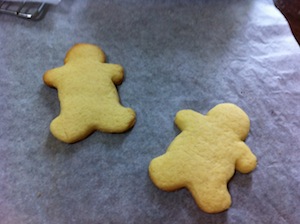 To make the Cookie Icing:
Place sifted icing sugar in a clean bowl.
Add egg white and mix well till you get soft peaks.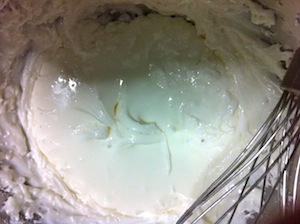 Add the lemon juice and mix through well.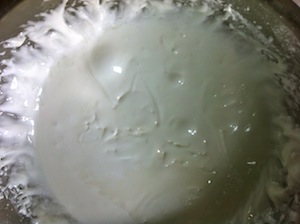 (When the icing is not in use, Cover the bowl with a dmap cloth, to prevent a crust from forming)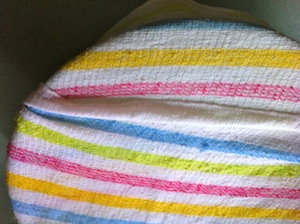 For colored icing, Divide the icing into seperat bowls, add 2-3 drops of edible food coloring to make different colors. Leave one portion white. You can fill disposable sandwich bags with different colors and seal till ready to use.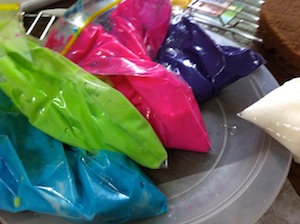 Cut a tiny hole on the corner ( very tiny) and use as a piping bag to decorate.  Icing will set if left to dry for 10 minutes or so. Store leftover icing for a day or 2 in the fridge.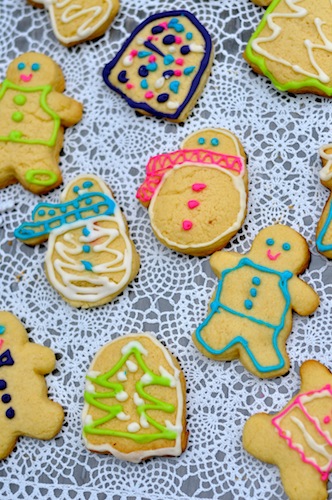 Easy Christmas Butter Cookies with Icing
Try and let us know – Easy Christmas Butter Cookies with Icing.
 The cookies might seem soft when coming out of the oven.  Allow to cool and they will will stiffen up into a soft, flaky cookie.