8 April, 2015
Easy Bread Sausage Rolls – Quick – Snack Attack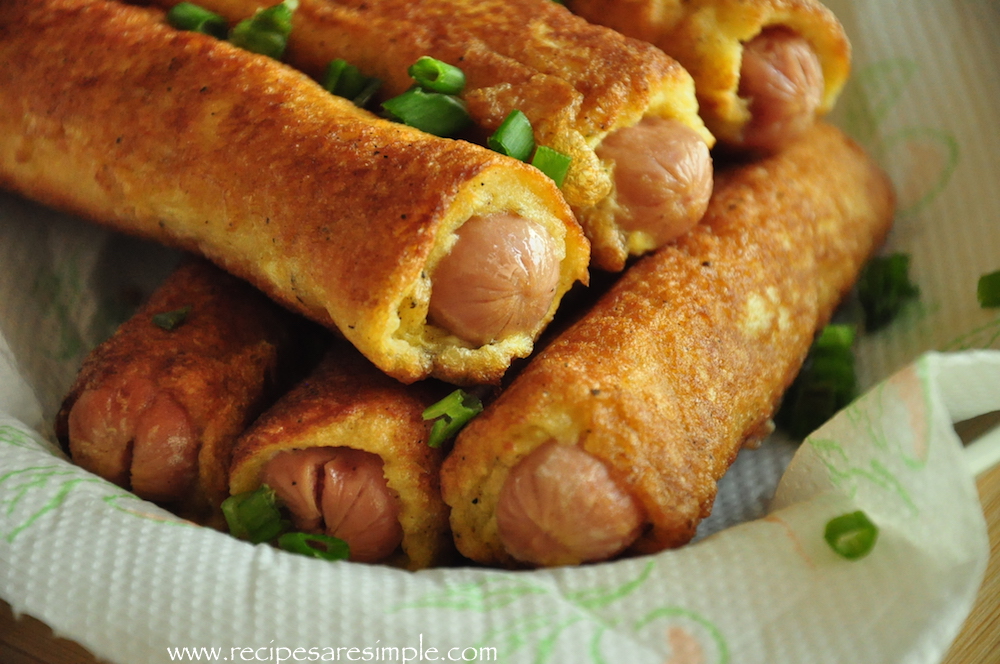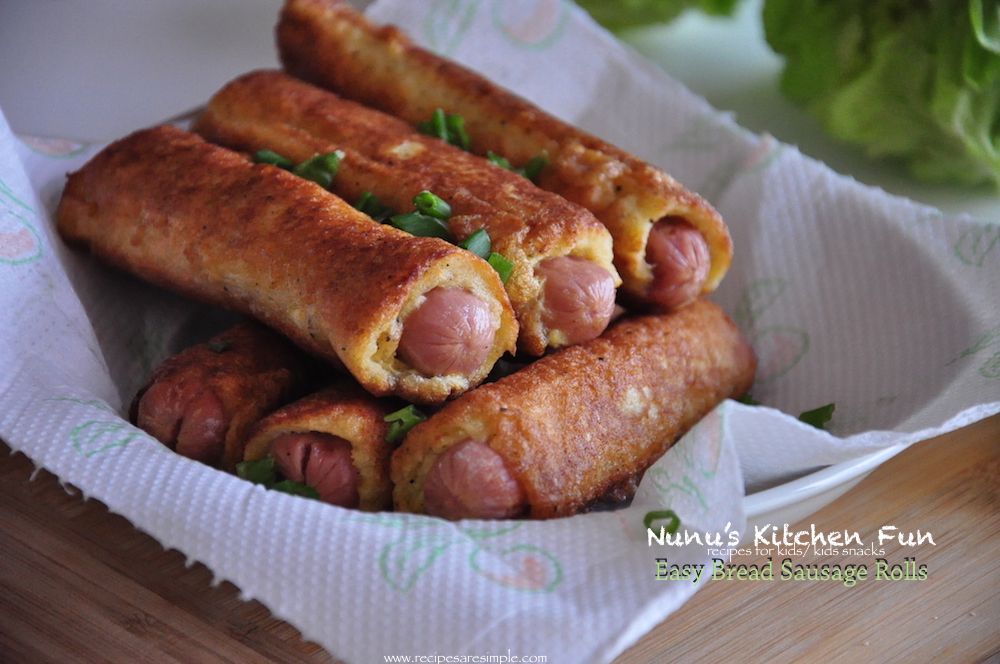 Easy Bread Sausage Rolls
Nunu and her sister Zaira were back from school and whipping up a snack for themselves.
These super quick and easy Bread Sausage Rolls are great for that 'Snack Attack' Craving.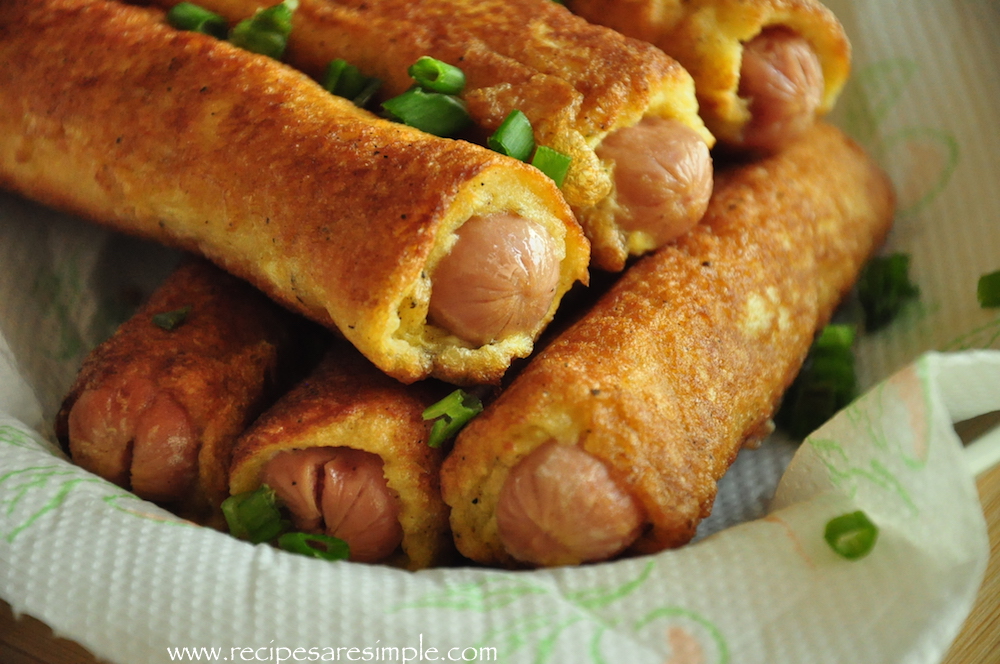 You are here: Home > Kids Recipes  > Easy Bread Sausage Rolls
 

Recipe Name: Easy Bread Sausage Rolls

Recipe Type: Snacks / Kids Recipes

Author: Shana c/o Recipes 'R' Simple
Easy Bread Sausage Rolls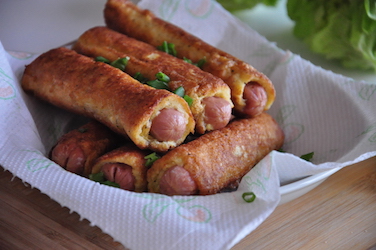 Ingredients:
6 chicken sausages or frankfurters – use your favorite
6 slices of white bread
2 eggs, beaten with a little salt and pepper
oil for shallow frying
Method:
If using frozen sausages, thaw and boil for 30 seconds.
Optional – cut off the crusts from the bread. (I think this gets crisper WITH the crusts but my kids wanted the crusts off this time)
Using a rolling pin, slightly flatten and stretch the slices of bread into thin sheets, almost the same length as your sausage.
 Wrap up the sausage tightly.
Heat oil in the frying pan. (For shallow frying- no need to deep fry).
Dip the secure rolls in the egg mixture to coat evenly.
Place in the frying pan,

seam side down.

When crisped, turn over and allow to get golden and crisp all over, turning a few times.
Drain on paper towels.
Serve immediately.
Easy Bread Sausage Rolls
Use cheese hotdog sausages for a more gooey experience that kids love.
After dipping the rolls into the egg mixture, you can also dip in flour/breadcrumbs from an extra coating.
Add chopped scallions to the egg mixture for more flavor.
For healthier option, use home made sausage or kebabs as filling. you can even make vegetarian rolls using paneer or potato filling.
Key Ingredients: Sausage, Bread, Egg, Salt, Pepper, Oil
Let us know if you tried it – Easy Bread Sausage Rolls  . Comments from you provide motivation to keep up the driving force behind this blog, bringing you more delicious and perfected recipes regularly. Please do leave a comment. We love to hear from you.