13 November, 2013
Drumstick Leaf Dal Curry with Coconut Milk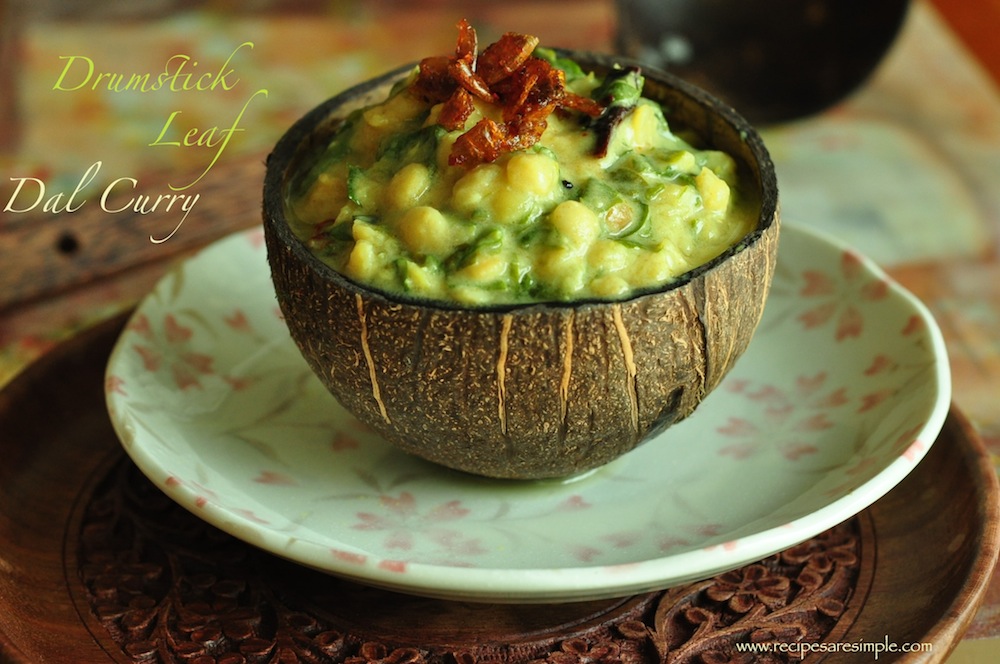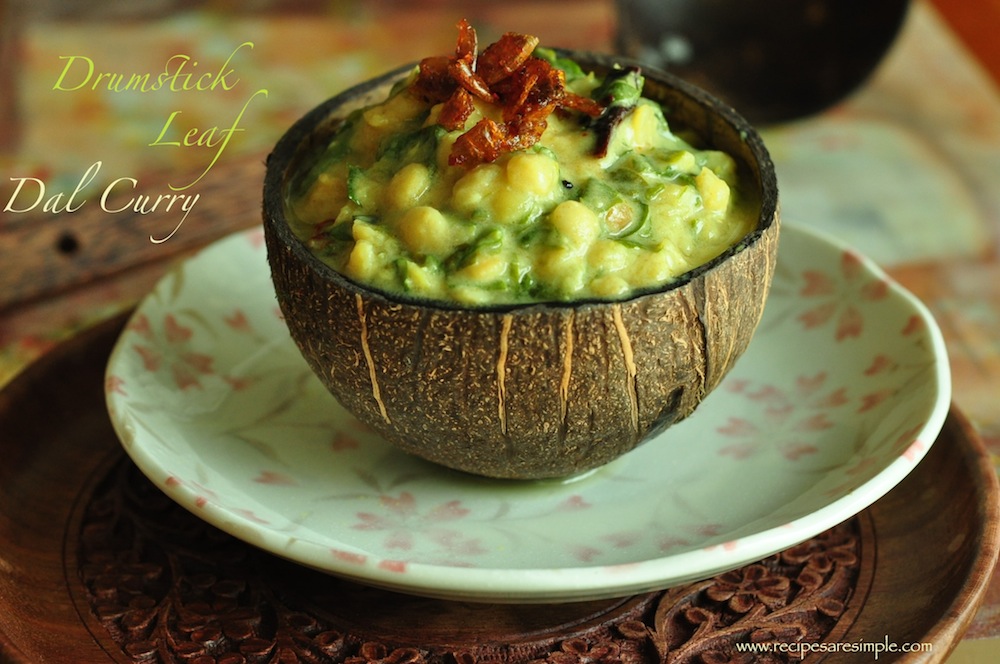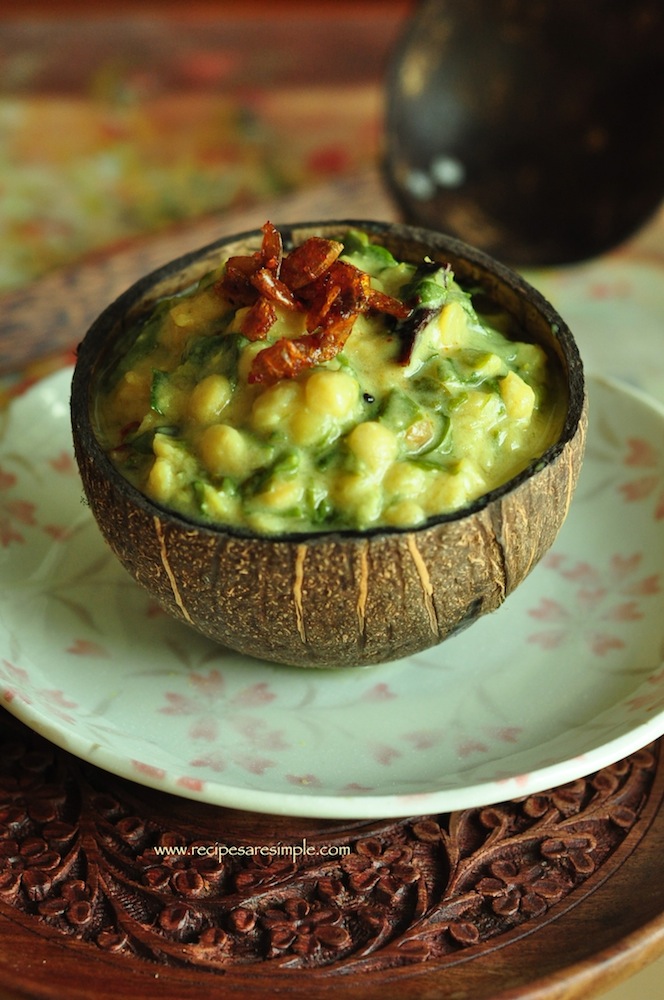 Drumstick Leaf Dal Curry with Coconut Milk
Healthy green drumstick leaves ( see health benefits) are incorporated into this simple Curried lentil dish. It is so tasty and simple. The hardest part would be picking the leaves off the stem, which takes some time. I just grab a basket and settle in front of the TV and its over before I knew it.  Use a large basket to avoid a mess. Personally I love to top it with my Crispy Chili Fried Dry Shrimp, but that's just an added treat. Its delicious plain!  Best served with hot rice!

Drumstick Leaf Dal Curry with Coconut Milk
Author:
Prep time:
Cook time:
Total time:
Ingredients:
2- 2½ cups drumstick leaves.
½ cup tuvar dal/ sambar lentil.
1 cup coconut milk.
1 cup water.
¾ tsp salt or to taste.
3 cloves garlic.
A pinch of cumin seeds.
1 tsp chili powder.
¹⁄8 tsp turmeric powder.
¼ tsp mustard seeds.
3 dry red chillies, cut up.
2 shallots, sliced.
a few curry leaves.

 
Method:
Crush the garlic lightly with the cumin seeds.
Cook the dal in the water with salt, chili powder, turmeric and the crushed ingredients- in a pressure cooker for 1 steam whistle.
Cool the cooker by placing under a tap of running water and open.
Return to heat, adding the drumstick leaves and the coconut milk. Simmer till the leaves are cooked. Do not overcook the dal to a puree : It needs a tiny bite to it.
In a small pan, heat 1 Tbsp  oil. Splutter the mustard seeds in this.
Add the dry chili, curry leaves and then the shallots. Stir – Fry till shallots are golden. Add to the curry.
Serve over rice!
Drumstick Leaf Dal Curry with Coconut Milk
Did you enjoy our Drumstick Leaf Dal Curry with Coconut Milk ?