1 June, 2016
Dragon Chicken | Indo Chinese Chilli Chicken Recipe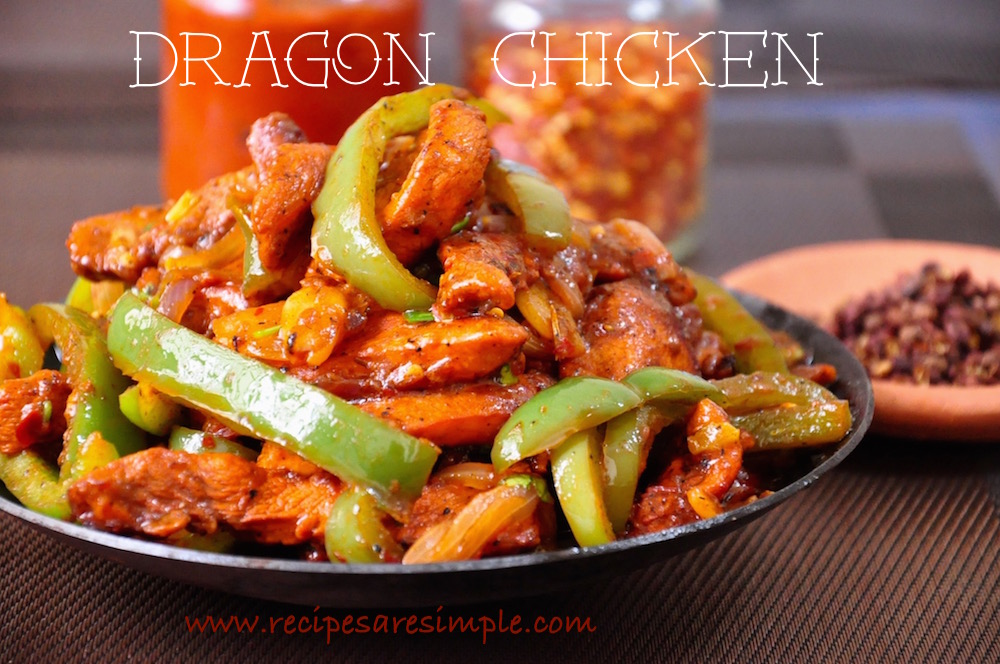 Dragon Chicken | Indo Chinese Chilli Chicken Recipe
Dragon Chicken is  a contemporary Indo Chinese dish that is easy to make and very impressive in taste! It can be fiery hot if you choose to make it that way. My Dragon Chicken is spicy, but not so spicy that my children can not eat it. They do not eat extremely spicy food. This being another fusion recipe, may be served with fried rice, plain rice or noodles as well as with bhature, parattas or chapatis too! My husband has taken to this dish quite keenly recently and I don't mind since it's quite quick to make. Check out the Video.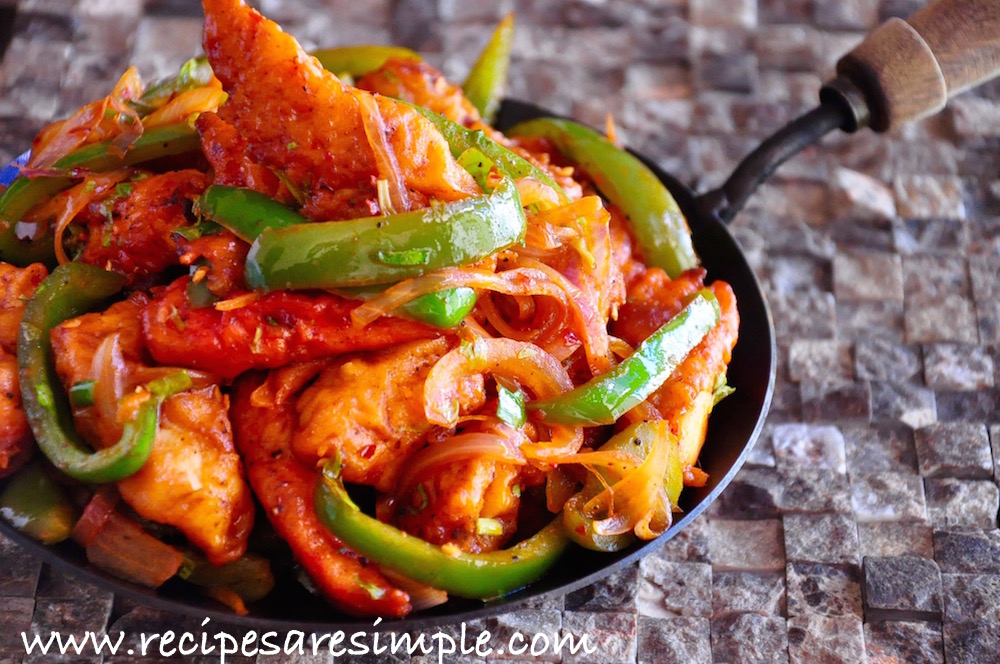 Dragon Chicken | Indo Chinese Chilli Chicken Recipe
You are here: Home > Chicken  > Dragon Chicken | Indo Chinese Chilli Chicken Recipe
 

Recipe Name: Dragon Chicken | Indo Chinese Chilli Chicken Recipe

Recipe Type: Chicken / Indo Chinese

Author: Shana c/o Recipes 'R' Simple
Ingredients:
For the 'DRAGON chicken'
600 gms boneless chicken fillets (tenders) , cut into thin strips
3 Tbsp plain wheat flour for nicer flavor OR plain flour
2 Tbsp corn starch / corn flour
2 Tbsp dark soy sauce –

MUST BE DARK SOY

 

 ( dark soy sauce is much  thicker and not as salty as light soy)

2 Tbsp thai sweet chili sauce
1 egg
a pinch of red food coloring ( for the restaurant effect – avoid this at home)
½ cup oil for frying
For the 'Dragon Sauce':
2 Tbsp butter
3 generous Tbsp garlic, sliced lengthwise
2 large red onions, sliced thinly
2 large green bell pepper / capsicum, sliced into thin strips
2 tsp chilli paste

(made from grinding dried red chillies that have been soaked in boiled water for 30 minutes, without water)

3 Tbsp LIGHT soy sauce

(here we need the thinner, saltier soy sauce and not dark)

1 ½ Tbsp ketchup
1 ½ Tbsp thai sweet chili sauce
 ½ tsp white pepper powder
½ tsp black pepper powder
2 tsp red pepper flakes (more if you like)
1 generous tsp of Sichuan pepper corns,

that have been briefly toasted till fragrant and pounded to a powder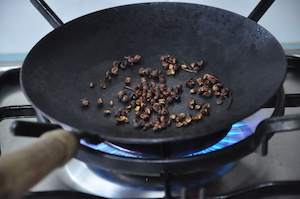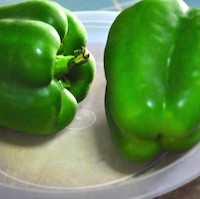 Method:
Cut the chicken into strips, rinse well and add to a bowl.
Add all the ingredients for the

'

DRAGON chicken'

 

to this , except the oil for frying and mix well.

Set aside while you slice and prepare all ingredients for the '

Dragon Sauce'.

Fry the chicken in ONE batch in 1/2 a cup of oil in a shallow wok.
Keep stirring till the chicken is slightly caramelized and cooked through.
Remove the fried chicken from the oil and set aside.
Strain 2 Tbsp of the oil used for frying the chicken into a non stick wok.
Add the butter and melt.
Add and fry the garlic till it begins to go golden.
Next and and sauté the sliced onions till softened.
Add the sliced green bell pepper/ capsicum now and cook briefly. Don't let them go soft).
Add the chili paste, thai chill sauce, light soy sauce,  ketchup, red chili flakes, white and black pepper powders and the toasted Sichuan pepper powder.
Mix well.
Add the fried chicken and toss well to coat with all the flavors and spices for a minute or two.
Add up to ¼ cup of water to loosen the sauce.
Lastly add the chopped celery leaves and spring onion greens.
The fiery Dragon Chicken is ready!
Dragon Chicken | Indo Chinese Chilli Chicken Recipe
Make sure to use Only Dark Soy Sauce for frying the chicken and Only light soy sauce for the sauce. This makes a huge difference!
The Sichuan peppercorns get fragrant when toasted, but do not over toast on the dry pan – if over heated it will  give the texture of sand when pounded. (Not nice to bite into).
Key Ingredients: Chicken Tenders, Oil, spices, Chilli, Onion, Bell Pepper, Garlic, Sichuan Pepper, Dark and Light Soy Sauce.
Leave a comment if you tried – Dragon Chicken | Indo Chinese Chilli Chicken Recipe.