12 March, 2014
Delicious Fish Tikka – Tangy Smoky Fish Kebabs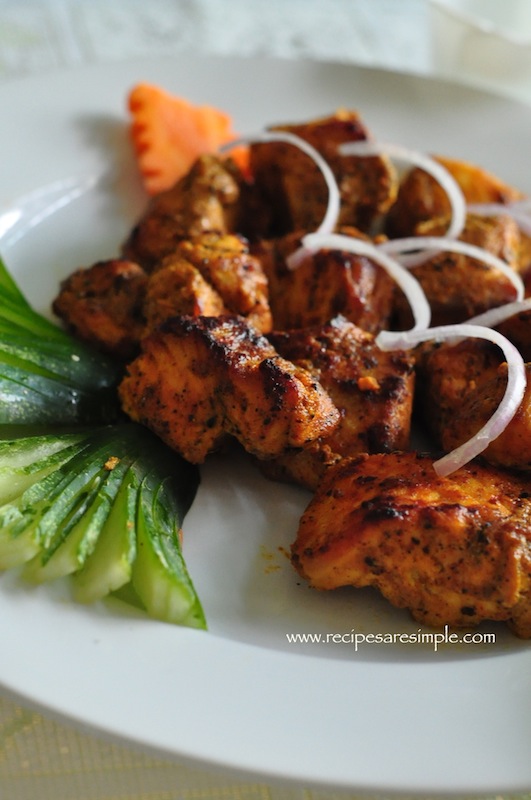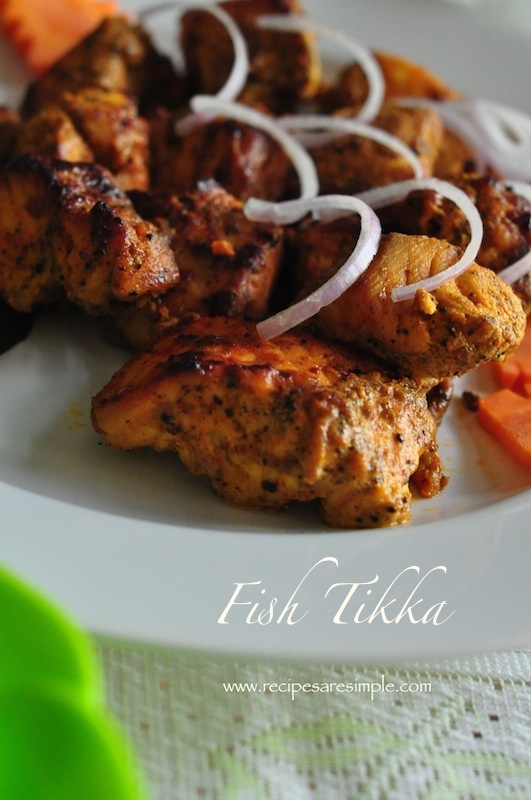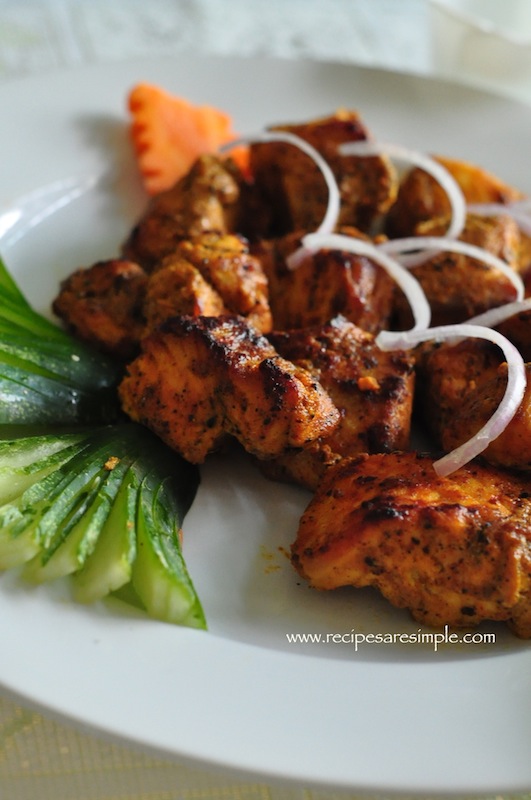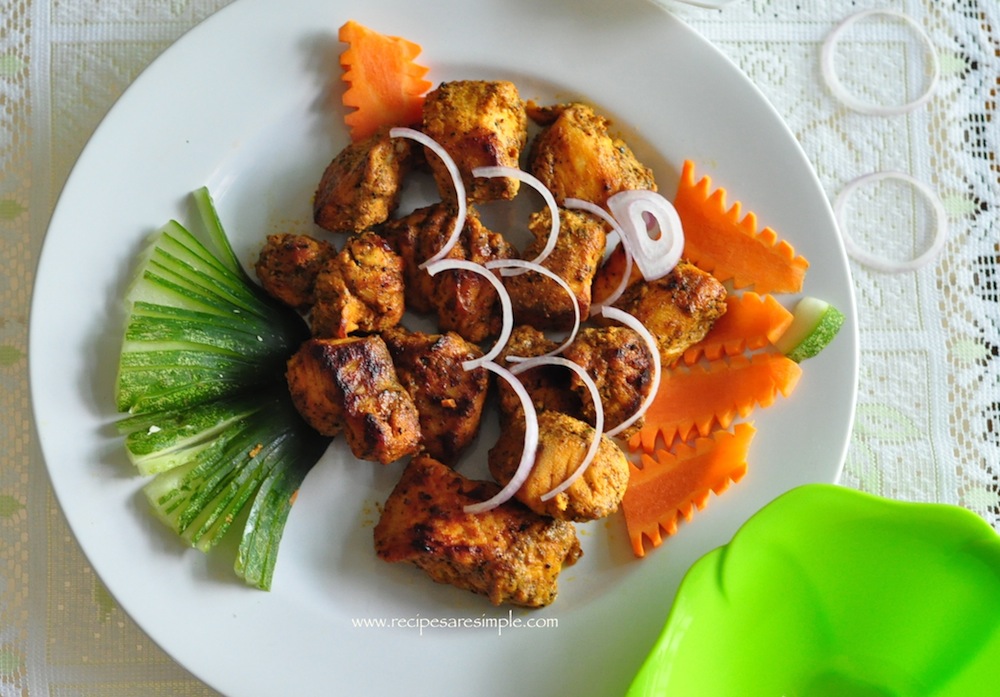 Delicious Fish Tikka – Tangy Smoky Fish Kebabs
My family loves Kebabs! I make kebabs and tikkas so often, but I've been trying to get the kids to eat more fish.
I tried  these tikkas and the result was superb! My daughter thought it was chicken. These kebabs are tangy and succulent and smoky! They can be served over salads or with chapathis.

Delicious Fish Tikka – Tangy Smoky Fish Kebabs
Recipe Type: Fish /Seafood Entree

Author: Recipes 'R' Simple

Prep time: 

Cook time: 20

Total time: 

Serves: 4-6
Ingredients:
400 gms King Mackerel / King Fish- Skinles – steaks cut into large cubes
1st Marinade:
2 Tbsp fresh lemon juice
salt – ( little less than ¾ tsp) or to taste
1 tsp ginger paste
1 tsp garlic paste
½ tsp turmeric powder
2 tsp Kashmir Chili powder
2nd Marinade:
1 tsp mustard seeds
1 tsp fennel seeds
1 tsp onion seeds (Kalonji)
½ tsp fenugreek seeds
½ tsp black salt (kala namak)
1 cup Yoghurt – not too sour
2 Tbsp Mustard oil (Must be Mustard oil)
Melted Butter for Basting
Method:
The fish should be completely skinless and boneless.
Cut into large cubes and rinse.
Sprinkle salt over the pieces. leave for 10 minutes.
Rinse again and drain again.
Place the fish in a bowl with all the ingredients for the '1st Marinade' .
Set aside for 15-30 minutes.
Meanwhile heat a small pan and

dry roast

the  spices for the '2nd Marinade' (Mustard, Fennel, Fenugreek and Onion Seeds). 
Allow the spices to crackle , stirring till you can smell the aroma of the mustard seeds.
Add this to a mortar and add the black salt to this mixture. Pound to a  powder.
Add this powder and the yoghurt to the marinated fish and mix well.
Leave to marinate for 30 minutes.
In the same pan used for toasting the spices, add the mustard oil and heat till smoking.
Remove from heat and allow to cool completely.
Preheat the oven to 200ºc  / 400ºf.
Add the mustard oil to the fish just prior to baking. Incorporate well.
Place on an oiled oven rack over a foil lined tray and bake for 15-20 minutes or till the raw masala is completely cooked as is the fish.
For the last 2-6 minutes, change the oven setting to broiler( top grill / coil only).
Baste the fish well with melted butter and place on the top most rack of the oven, to get nice char marks.
 ( Do not over bake – the fish will dry out.)
The fish will cut be crisp on the outside yet super succulent and white on the inside.
Delicious Fish Tikka – Tangy Smoky Fish Kebabs
Try it and let us know – Delicious Fish Tikka – Tangy Smoky Fish Kebabs .
Ginger and garlic paste is made by grinding the freshest ginger or garlic without water  to a smooth paste. You need to use the smallest blender jar for this purpose.