24 December, 2013
Delicious Chicken Quesadillas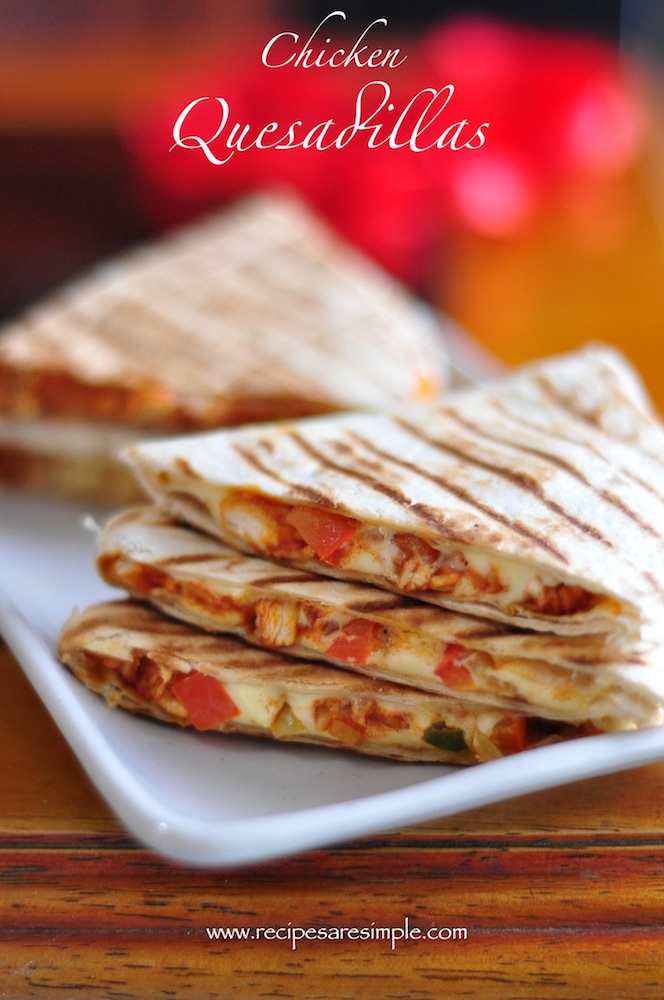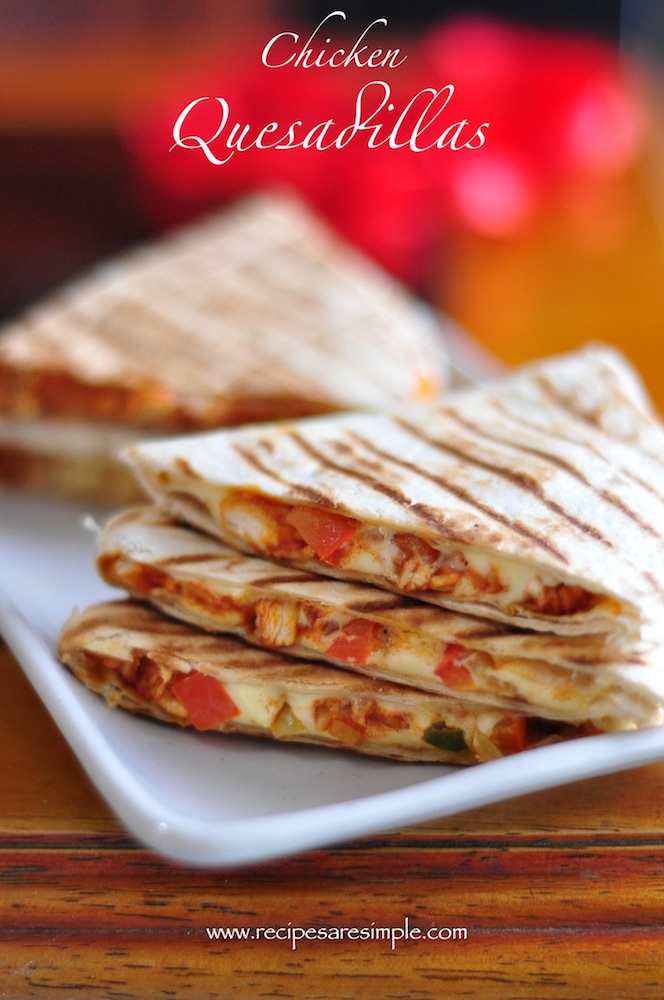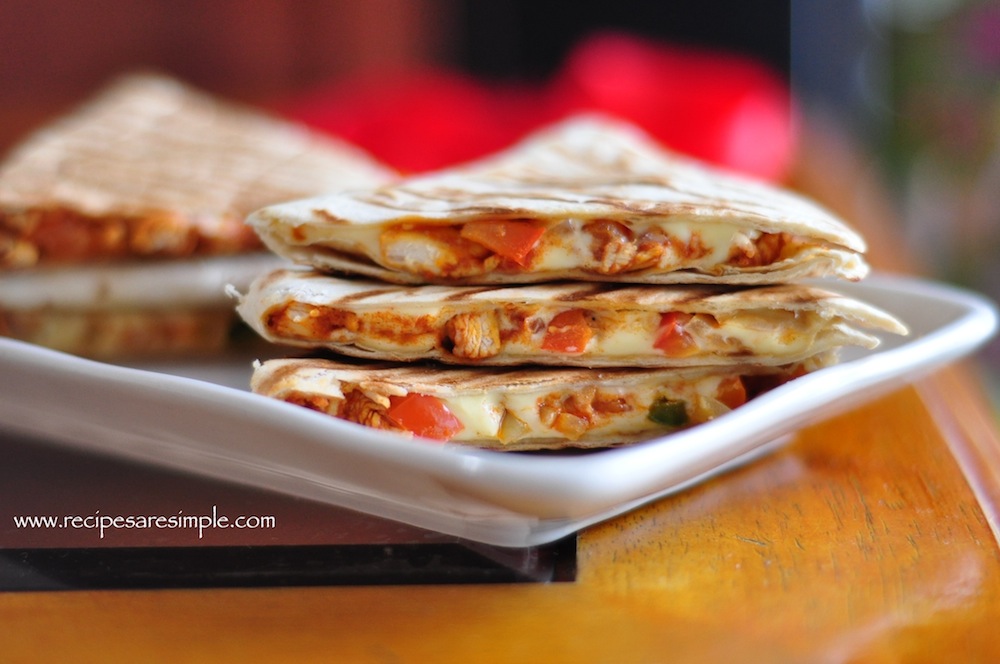 Delicious Chicken Quesadillas
I love sandwiches, wraps and the likes. They are simple and they satisfy. This is the best Mexican Chicken Quesadilla ever! It's the best because it tastes so good and it is extremely quick and easy to make! Check out the video.
"Queso" in spanish means Cheese. A quesadilla is essentially a toasted tortilla ( Mexican Flat Bread )  with melted cheese inside. Other than cheese can be various ingredients. My  Chicken Quesadilla recipe uses chicken and bell peppers / capsicum.

Delicious Chicken Quesadillas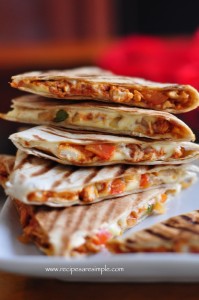 Ingredients:
6 soft flour Tortillas – I used Old El Paso
1 yellow onion, diced
¾ red bell pepper/ capsicum, diced
¼ cup green bell pepper / capsicum, diced
salt and pepper to taste
1 tbsp butter
2 Tbsp Olive oil
12 slices of cheddar cheese, chopped up  OR 1 cup of grated cheddar cheese
 For Marinade:
1 chicken breast, cut into small dice
 2 Tbsp Mild Chili Powder
1 ½ Tbsp  Lime juice
2 tsp minced garlic
2 tsp onion powder
½ tsp garlic salt OR garlic powder with salt added
Method:
 Marinate the chicken in the mariande ingredients  while you chop up the vegetables.
Heat 1 Tbsp butter and 1 Tbsp olive oil in a cast iron skillet /wok / pan.
Add the marinated chicken and stir-fry, till the chicken is cooked tender (1-2 minutes).
Remove the cooked chicken to a plate.
In the same skillet, add  1 Tbsp olive oil.
Add the minced garlic, followed by the diced onion. Sauté till softened.
Next add the green and red peppers and cook just till tender. Remove and set aside with chicken.
Brush ONE side of a tortilla l

ightly

with olive oil.
Place the oiled side DOWN onto a grill pan. (You can use a skillet but you will not get those lovely grill marks).
Now place a thin layer of cheese, topped by a thin layer of chicken, a thin layer of cooked peppers and another thin layer of cheese.
Fold over the tortilla so that it is now a half circle.
Press down with spatulla so that the cheese melts and helps to seal the Quesadilla.
Turn over and toast the other side till te cheese is melted through.
Cut each quesadilla into 3 wedges and serve with  mild salsa, sour cream and guacamole. You can also serve with a salad. like it with 

Bro

ccoli Slaw
Delicious Chicken Quesadillas
Try and let us know Delicious Chicken Quesadillas
 You can also use baby spinach inside your Quesadilla.
You can use sautéed mushrooms in place of chicken for a veggie Quesadilla.