5 April, 2016
Dawood Basha | Lebanese Meatballs in Tomato Sauce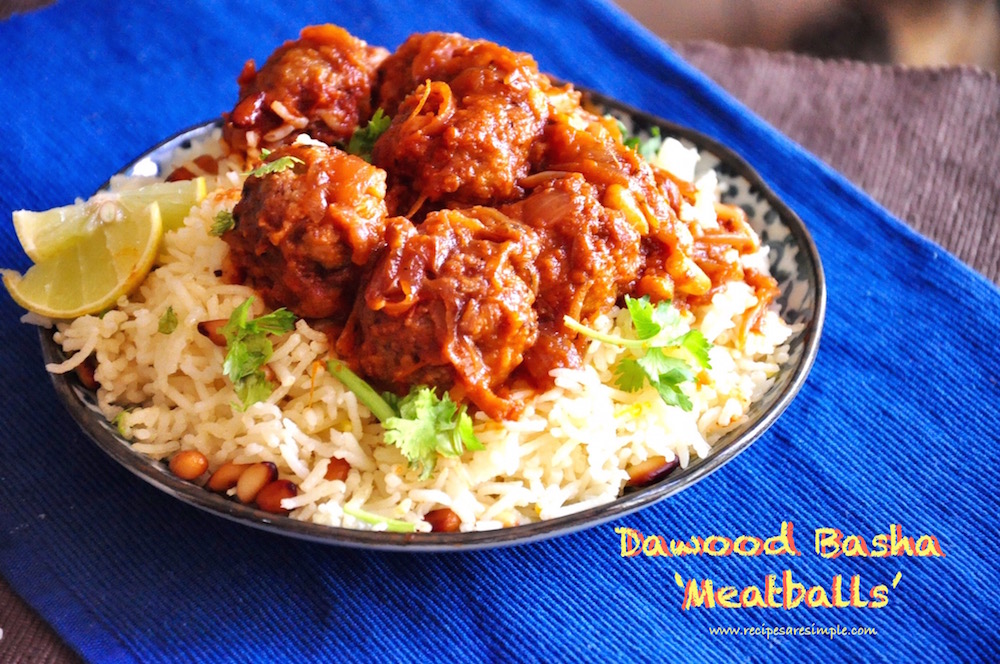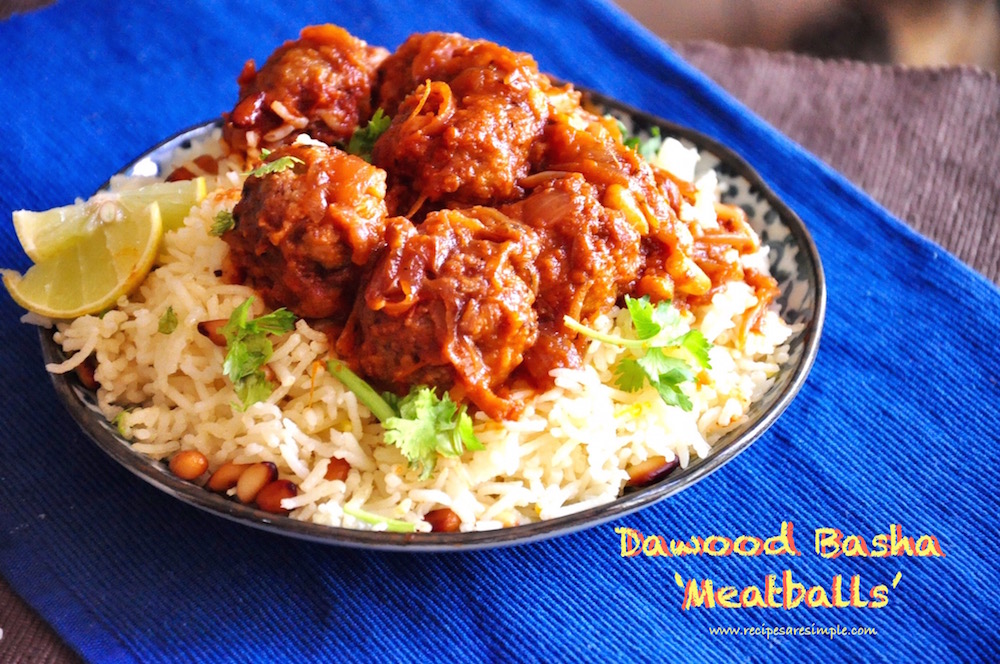 Dawood Basha | Lebanese Meatballs in Tomato Sauce Served with Saffron Rice
Dawood Basha or Lebanese Style Meatballs with Pine Seeds in a Simple Tomato Sauce. These meatballs, are tender, with a melt in mouth quality. Dawood Basha was the first Governor appointed by the Ottoman Empire. These meatballs were perhaps his favorite. They are very famous, served over rice. My love for Lebanese food, started early on in life. The food is generous, warm and inviting.
Traditionally, these meatballs are cooked in sheep tail fat, but ghee is a practical substitute. Served with a Simple Saffron Scented Rice, this makes for a very easy to prepare and comforting meal.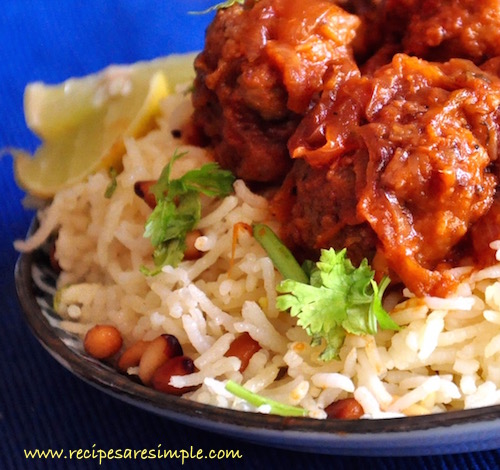 Dawood Basha | Lebanese Meatballs in Tomato Sauce
You are here: Home > Beef & Mutton > Dawood Basha | Lebanese Meatballs in Tomato Sauce
 

Recipe Name: Dawood Basha | Lebanese Meatballs in Tomato Sauce

Recipe Type: Meatballs / Lebanese / Rice

Author: Shana c/o Recipes 'R' Simple
Ingredients:
For the Meatballs:
650 gms minced lamb or beef
1 tsp ground allspice
1 tsp ground cinnamon
½ tsp black pepper
¼ tsp cumin
¾ tsp salt
¹­/3 cup plain flour
5 Tbsp oil / Olive oil
For the Sauce:
400 gms cherry tomatoes or ripe red tomatoes
3 cups water
1 tsp salt
4 cardamom
4 cloves
4 cloves garlic
1 " ginger
1 tsp red chilli powder
3 onions, finely sliced  – about 1 cup
2 Tbsp pine seeds
½ tsp ground cinnamon
pinch cumin
1 tsp salt or to taste
¼ tsp sugar
3 Tbsp ghee
For the Saffron Rice:
2 cups long grain rice
4 Tbsp + 1 tsp ghee
3 ¾ cups stock

( you can use vegetable/ chicken / beef stock – I use beef stock for this since they are served with these meatballs. )

1 ¾ tsp salt
½ tsp saffron strands
3 Tbsp pine seeds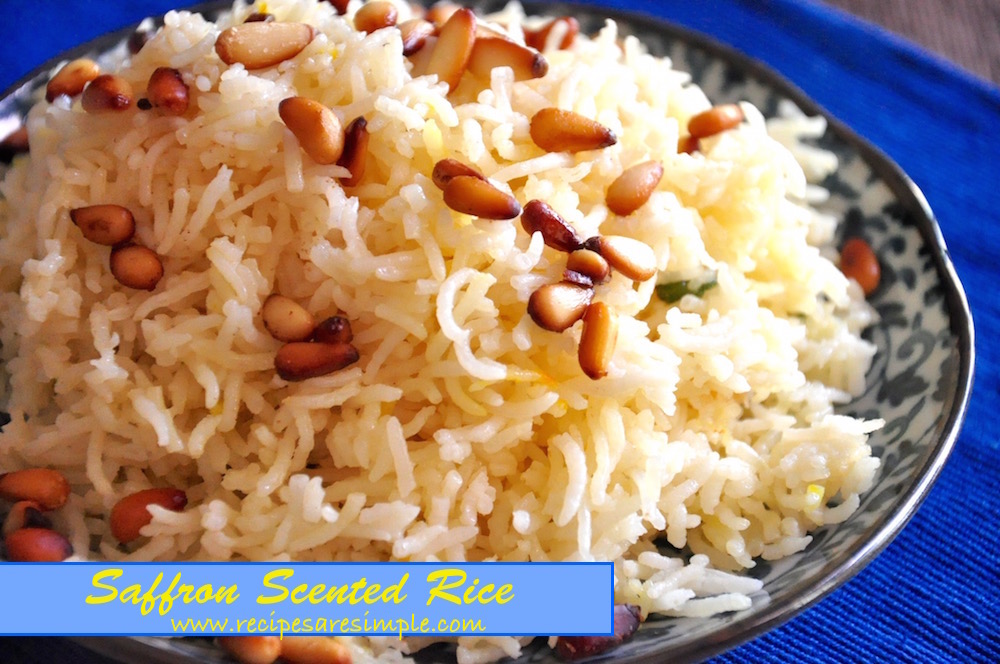 Method:
Meatballs:
To the rinsed and thoroughly drained minced meat, add the ingredients for the meatballs except flour and oil.
Mix gently to form smooth small balls, the size of a gooseberry or cherry.
Heat the oil in pan. Lightly coat each ball in the plain flour and fry the meatballs turning occasionally, for about 4 minutes, till they are evenly browned.
Drain on paper towels.
Sauce:
Boil the tomatoes in the water along with garlic, ginger, cloves, cardamom , salt and chill powder.
Lower heat and simmer for 20-25 minutes.

Allow to cool completely

and blend to a puree. Pour this puree through a metal strainer and discard the pulp.
Heat 4 Tbsoghee.
Add pinch cumin. Add the onion and fry patiently, stirring occasionally till nice and golden brown.
Add pine seeds and allow to change color.
Add the tomato sauce, along with dried mint, ground cinnamon, salt plus the sugar to balance the flavors.
Bring to a boil, lower heat and then simmer covered for 20 minutes.
Add the meatballs and simmer another 10 minutes to coat well with sauce.
Add a little boiled water if the sauce is becoming overly dry.

The sauce should be very thick and coating the meatballs but still very moist and not dry.
For the Saffron Rice:
Start the preparation of the rice along side the meatballs
Rinse and soak the rice for 5 minutes. Drain well.
Heat the the in a rice cooker or heavy bottomed pot.
Add the rice and saffron and fry well for 2 minutes in the hot ghee, tossing the rice well.
Add the stock and salt to taste. Bring to boil.
Lower heat, cover and simmer for about 10 minutes till the water runs dry and rice is cooked. Fluff up the cooked rice with a fork and turn onto a serving dish.
Heat remaining 1 tsp ghee in a small pan.
Fry the pine seeds till golden. Add over the rice.
Dawood Basha | Lebanese Meatballs in Tomato Sauce
I love using cherry tomatoes for recipes such as this one. They are sweeter than regular tomatoes, and hence the sauce is less acidic. You may use regular tomatoes in place of them Make sure they are nice and ripe, as well as firm.
Key Ingredients: Minced Meat, Spices,Dried Mint, Cilantro, Flour, Oil, Rice, Water, Tomatoes, Pine Seeds.
Leave a comment if you tried – Dawood Basha | Lebanese Meatballs in Tomato Sauce.