20 July, 2016
Dal Makhani Punjabi Recipe | Delicious Buttery Lentils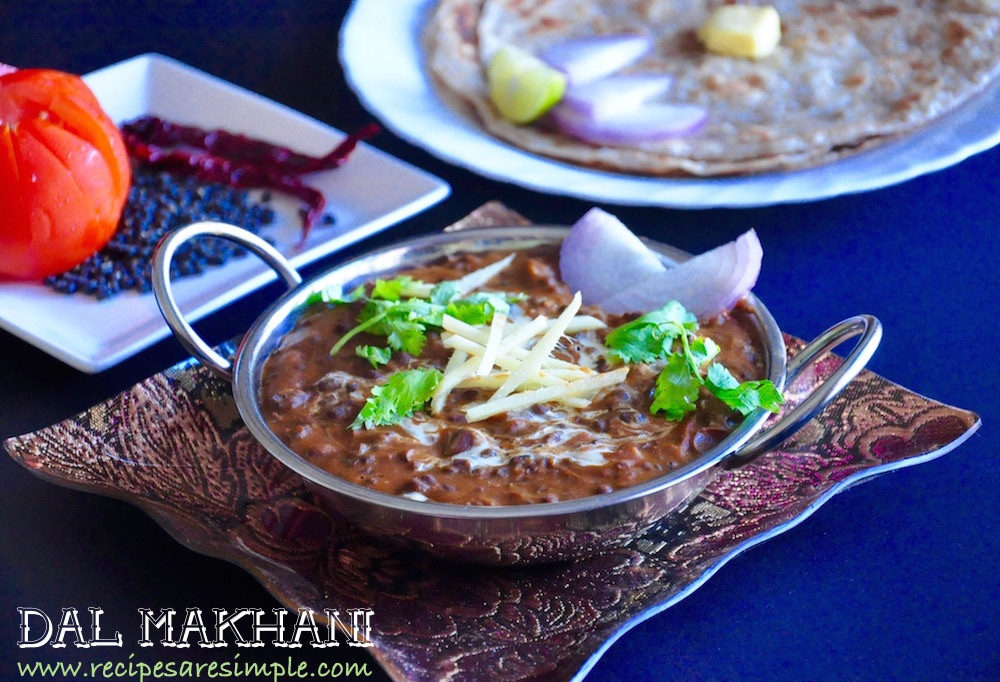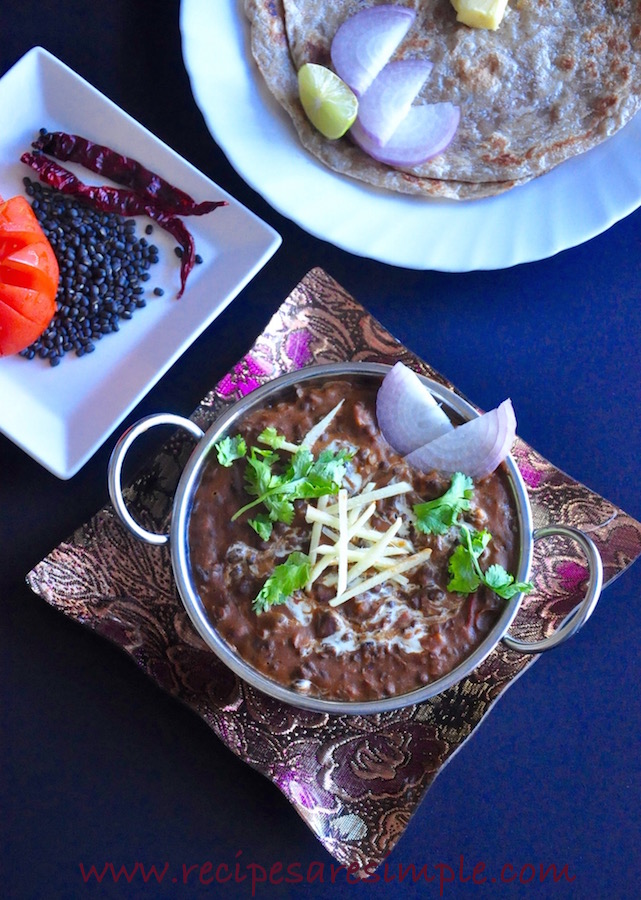 Dal Makhani Punjabi Recipe | Delicious Buttery Lentils
Whole Black Lentils (Urad Sabut Dal) is used to make this creamy and well blended dish. Dal Makhani, may not be as quick as other lentils to prepare as it requires a longer cook time. For those who may not  know, the black dal is the same dal that is used to make Idli or Dosa Batter, just that it is with the black husk intact. Another popular dish made with this is Mah ki Dal (Kaali Dal). This is made using only the black dal. The Dal Makhani , however combines a little bit of Kidney Beans (Rajmah) and sometimes a little bit of Yellow Dal (Chana Dal)..  A very comforting and traditional dish that goes well with roti or rice. Even the kids love it.
Due to the lengthy preparation process, many Indians only prepare this dish for special occasions, but using a pressure cooker the dish can be prepared easily.. just plan ahead as the dal requires a good amount of time for soaking. Once you sit down to enjoy this creamy and rich meal, you will delightfully realize that it was worth the time spent! Worth the buttery calories too. 🙂  A little butter is good for you, I swear.  😉
Depending on what you are serving the Dal Makhani with, you can make it a thicker gravy like mine or a little more loose in consistency.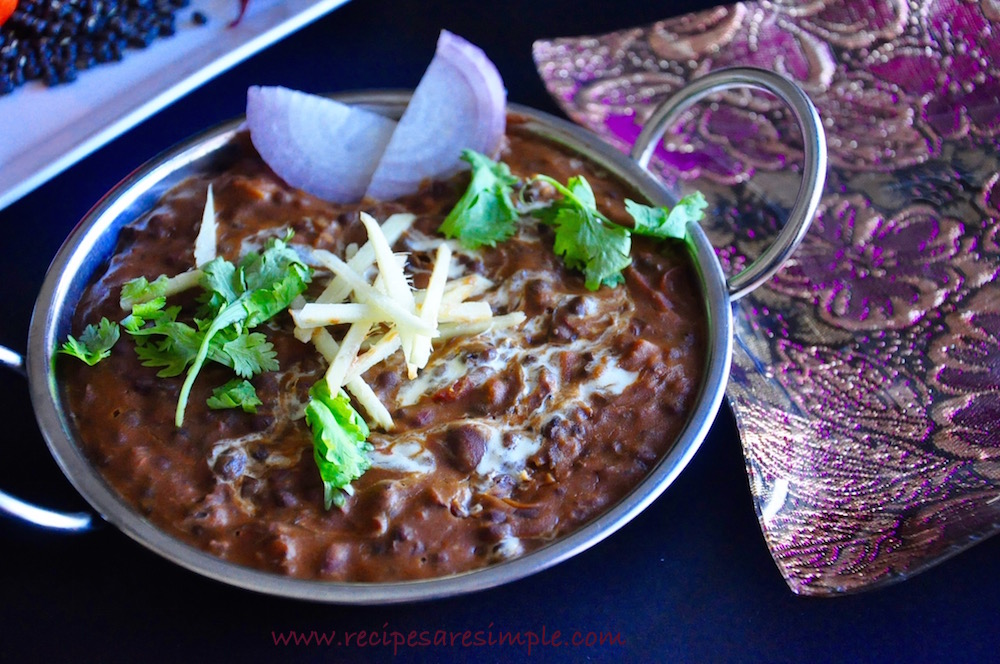 Dal Makhani Punjabi Recipe | Delicious Buttery Lentils
You are here: Home > Vegetarian Dishes  > Dal Makhani
 

Author: Shana c/o Recipes 'R' Simple

Soaking Time: 6-8 hours
Ingredients:
1 cup whole black lentils / Urad  Dal Sabut / Mash Ki Dal
¼ cup kidney beans / rajmah
¼ cup yellow gram / Chana Dal
1 Tbsp ghee
5 cups water
2-3 whole died kashmiri red chillies
1 inch piece ginger, minced
4 large cloves garlic, minced – optional
4 large tomatoes or 1¾ cups tomato puree
1 Tbsp dried fenugreek leaves / kasuri methi
3 Tbsp ghee
2 Tbsp butter
2 tsp coriander powder
½ tsp garam masala (I use Everest Royal Garam Masala)
¼ cup pouring cream / heavy cream
1 ¼ tsp salt or to taste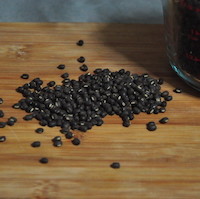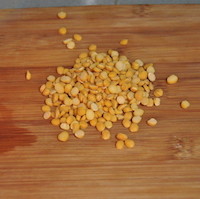 Method:
Clean and wash the dals together in a pressure cooker. Drain.
Pour plenty of fresh water and soak overnight or if you are making for dinner soak in the morning.
Blend the tomatoes to a fresh puree or use store bought tomato puree.
Discard the soaking water and add 5 cups of fresh water.
Add 1 Tbsp of the ghee, salt, dried chillies,  half the ginger and half the garlic.
Set aside the remaining ginger and garlic.
Close the pressure cooker, apply the pressure regulator and cook on high.
After the first whistle, reduce heat and cook on low flame for 40 minutes. (Make sure you have added ample water).
Allow the cooker to cool off, then open. Use a ladle or wooden dal masher to mash the dals somewhat. Continue cooking on low with occasional mashing, while you prepare the tomato paste.
Heat ghee in a wok. Add the pureed tomatoes. Cook till the puree is thickened.
Add the reserved ginger and garlic along with the coriander powder and garam masala.
Cook till the ghee separates and appears on top.
Add the dried fenugreek leaves, toasted lightly for more aroma. Cook for 2 more minutes.
Now add this mixture to the cooked and mashed dal.
Return to heat. Give it a good stir. Add the butter and bring to a light boil.
Reduce heat and continue simmering for 15 – 20 minutes, stirring and mashing the dal occasionally. Add a small amount of water, (only if the gravy is becoming too dry or sticking to the cooker).
Add cream and simmer briefly. Remove from heat.
Garnish with chopped, fresh coriander, , ginger julienne, onion rings and tomato if desired.
Dal Makhani Punjabi Recipe | Delicious Buttery Lentils
Key Ingredients: Black Gram, Kidney Beans, Yellow Lentil, Ghee, Butter, Cream, Tomatoes, Spices, Ginger, Garlic, Salt.
Leave a comment if you tried – Dal Makhani Punjabi Recipe | Delicious Buttery Lentils .