25 May, 2017
Dahi Vada / Thayir Vada | Lentil Fritters in Yoghurt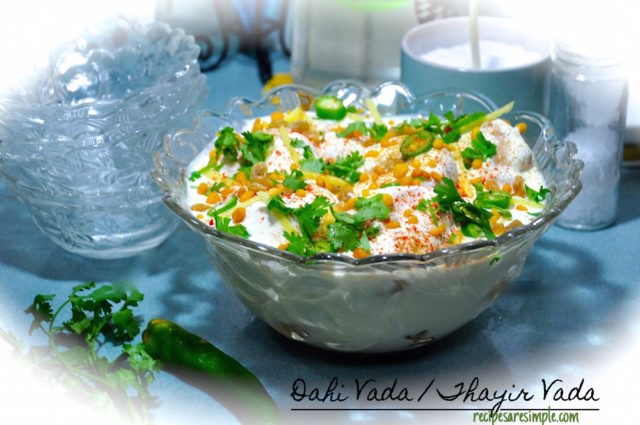 Dahi Vada / Thayir Vada is a very popular cold snack in India. It can be served as a side with the main meal or it can be served as a 'chaat' item. It may differ slightly from region to region, and again from home to home. Dahi Vada is also known as: 
Dahi Bhalla in Punjabi and Urdu 
Thayir Vadai in Tamil , Thayir Vada in Malayalam
Mosaru Vade in Kannada 
Dahi Bara in Oriya 
Doi Bora in Bengali 
Perugu vada in telugu
Skinned Black Gram Dal is soaked to make the fritters. These can be shaped like donughts or just plain balls.  The fried fritters are indeed a snack on their own. For this chaat version, the fried fritters get soaked in water or dilute buttermilk, to soften before  pouring the seasoned, whipped yoghurt and all the toppings over it.
Especially in hot weather this cold chaat is very refreshing and satisfying. It is also a great item to include during the month of Ramadan, which is approaching soon. Check out the video below.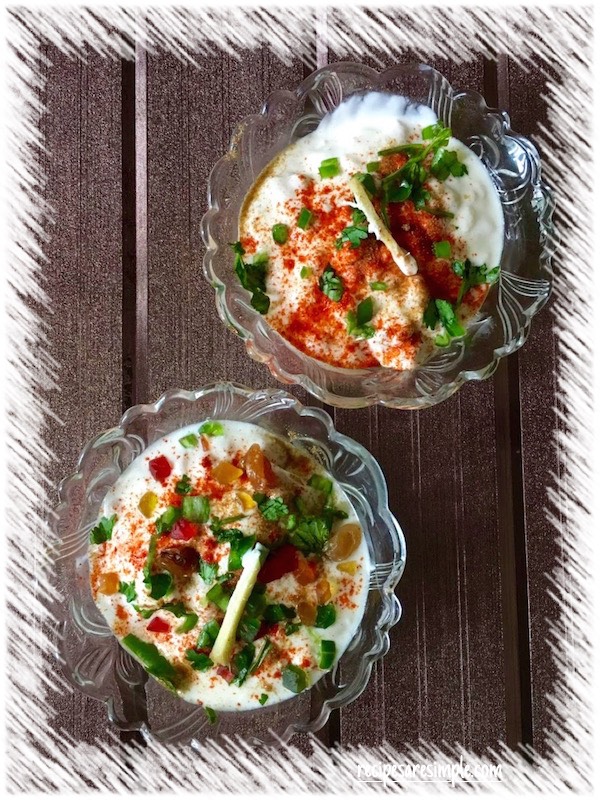 Dahi Vada / Thayir Vada | Lentil Fritters in Yoghurt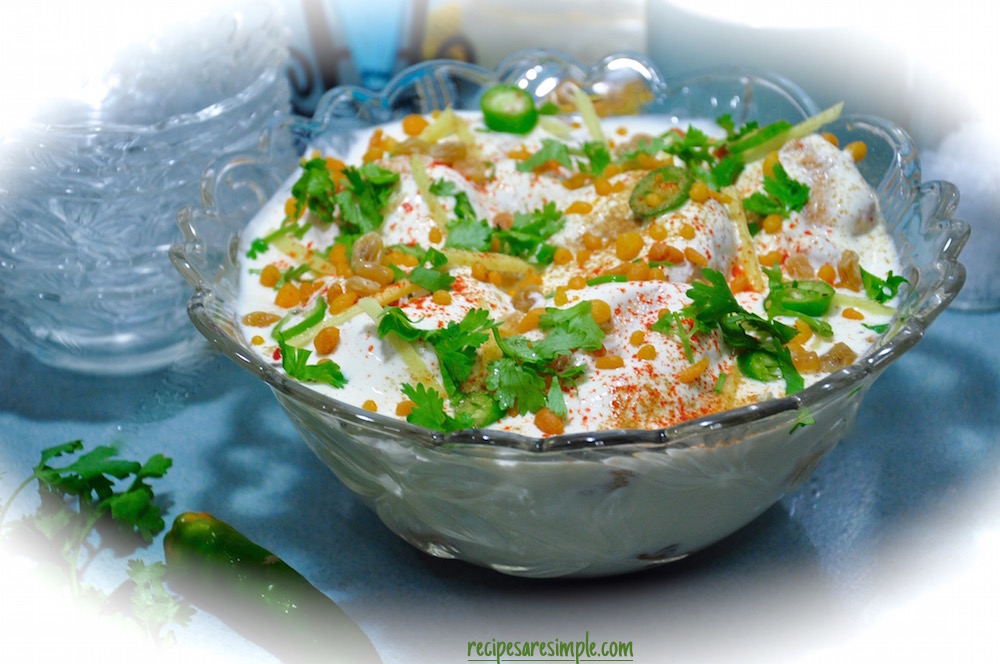 You are here: Quick Browse > Snacks & Savories > Dahi Vada / Thayir Vada| Lentil Fritters in Yoghurt
 

Recipe Name: Dahi Vada / Thayir Vada | Lentil Fritters in Yoghurt

Recipe Type: Snacks, Sides, Vegetarian

Author: Shana c/o Recipes 'R' Simple

Soaking time: 3-4 hours
Lentil Fritters are fried till crisp.. then soaked and softened. These are then added to the seasoned chilled, whipped yoghurt and garnished as desired. Very refreshing!
 Key Ingredients: Urud dal, Yoghurt, Spices, Green Chilli, Coriander, Oil, Salt, Sugar, Milk, Aasafoetida, Boondi.
Let me know if you tried – Dahi Vada / Thayir Vada | Lentil Fritters in Yoghurt



Back to Quick Browse. Thanks for visiting www.recipesaresimple.com