6 April, 2014
Crème Caramel – No Bake & Eggless Caramel Pudding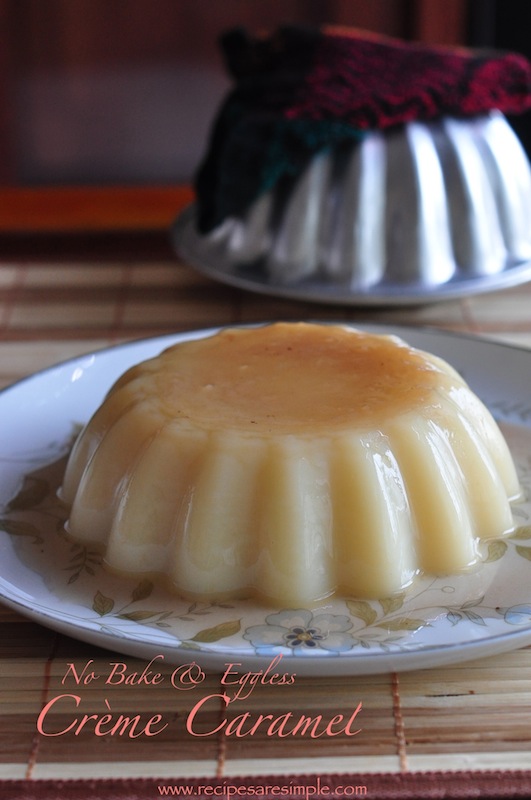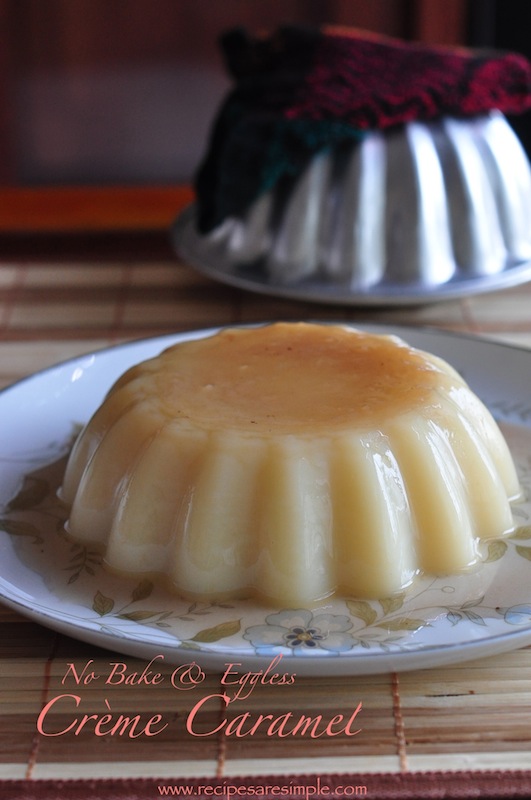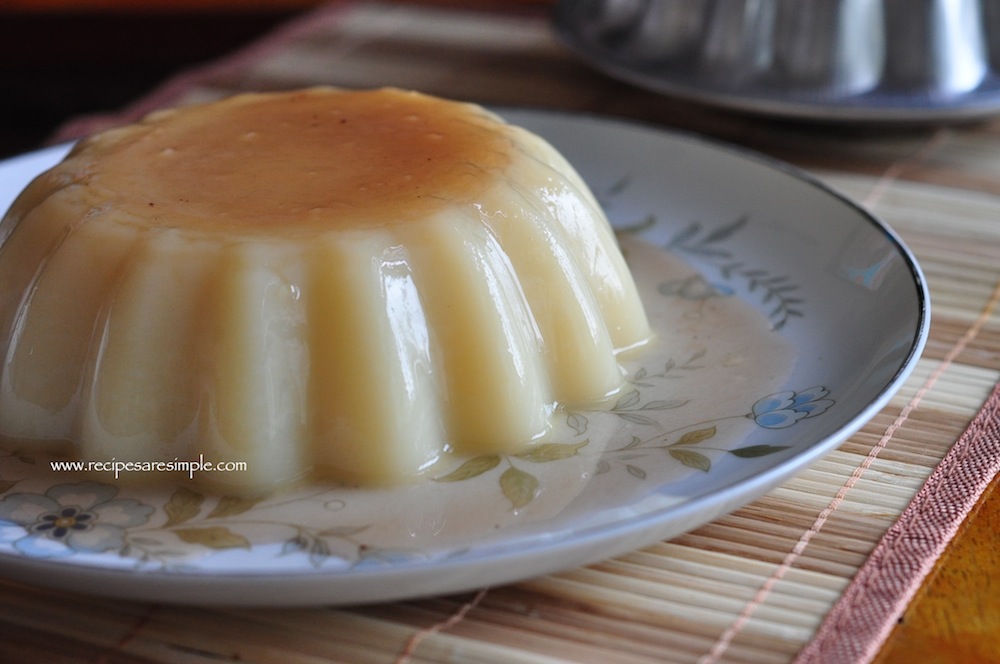 Crème Caramel – No Bake & Eggless Caramel Pudding
Crème caramel is a french custard dessert with a soft layer of caramel on the top.
In some regions this dessert is also called a 'Flan' although in others Flan refers to another type of dish. Usually a Crème caramel is a egg based custard which is poured over a prepared caramel sauce which spreads over the top when the Pudding mould is inverted. The custard is usually cooked in the oven in a water bath OR over a Bain-Marie.
I make the original version quite often and it's a favorite around here but it does require some more time and effort.
Then I had these pudding cups (store bought) and was amazed by the silky smooth texture but more so the fact that I could not taste the egg! A quick glance at the ingredients: Agar Agar was the key. I could'nt wait to try out an Agar Agar Caramel Pudding since I make those quite often as well. Why did I never think of Agar Agar Caramel??
Agar Agar also known as China Grass is great for making Vegan Desserts. Gelatin can be used in place of the Agar Agar powder as well. I find the texture is smooth for both, the gelatin version being slightly more delicate.

Crème Caramel – No Bake & Eggless Caramel Pudding 
Recipe Type: Dessert

Author: Recipes 'R' Simple

Prep time: 

Cook time: 

Total time: 13

Serves: 4-6
Ingredients:
400 ml milk
250 ml water
60 gms/ ¼ cups sugar
1 Tbsp Custard Powder
1 ½ tsp vanilla extract
5 gms /1 Tbsp Agar Agar Powder
For the Caramel : ¹⁄3 cup sugar and 3 Tbsp Water
Method:
 Make the Caramel: Heat the sugar and water for the caramel in a sauce pan on medium heat, stirring continuously till golden brown to dark golden (

as desired- I actually like it slightly lighter

)
Pour this caramel quickly into a jelly / pudding mould

(This will be the top layer when the pudding is inverted).

Next, add sugar and water in the same 'rinsed out' saucepan and heat till sugar is dissolved.
Meanwhile, mix the custard powder in 3 Tbsp of the milk till smooth. Then add this to the remaining milk and stir.
Add this milk mixture to the dissolved sugar water mixture on the stove.
 Also add the agar agar powder. Stir till the mixture thickens.
Remove from heat. Add vanilla extract.
Pour this into the prepared Mould. Allow to cool slightly.
Cover and Refrigerate till completely set 4-6 hours.
Loosen the sides gently, then invert onto a flat plate/dish.

Crème Caramel – No Bake & Eggless Caramel Pudding

Try it and let us know – Crème Caramel – No Bake & Eggless Caramel Pudding  .

If you do not have agar agar powder, you can use agar agar strips ( china grass). Chop approximately ¼  cup china grass and soak in ¾ cup water for an hour. then heat on gentle flame till completely dissolved.
Add this to the sugar water mixture along with the custard milk mixture and thicken as above.